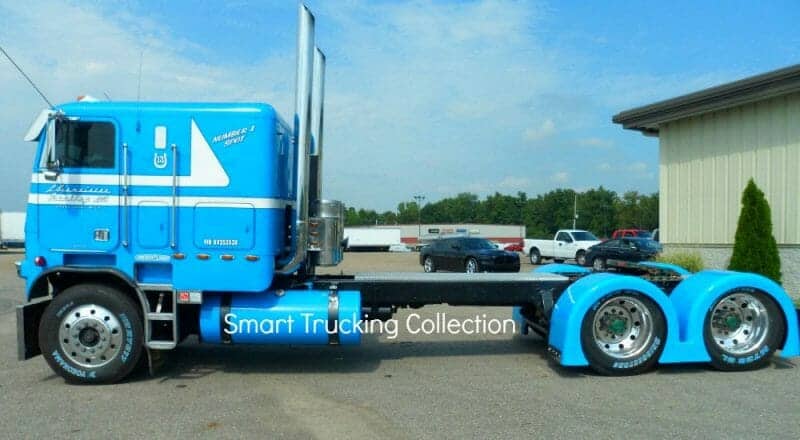 The cabover truck design is outdated for the North American highway infrastructure. However, they are still the gold standard in European countries and Australia.
However, this retro truck style is rising to the surface once again for particular applications and at truck shows.
These rigs were once quite commonly seen rolling down the highways. But now a sighting of a working cabover truck on the road is rare.
These trucks have their perks. But due to safety issues and truck length laws they became less popular in the U.S. and Canada.
Old School Cabover Truck Photo Collection
Click on the photo for a larger view.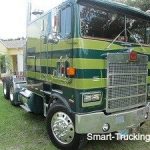 1982 Marmon COE – A 110P, with the rare option of a V-grill and V-bumper, which is known as the VIP package. It's powered by an NTC 400 Cummins, 15 speed, 433 ratio with dual air breathers. This is a highly detailed restoration of the exterior and the interior. Restoration completed recently. Owned by Ryan Wichtner, FL.

1974 Diamond Reo Cabover – An early model of COE style rig American made. These trucks were as tough as nails! This 1974 model was one of the last trucks to travel down the assembly line  before the company went bankrupt in late 1974.

GMC COE –  1986 Astro – The Cabover truck was originally designed to stay within the length laws imposed by the authorities. As the restrictions on truck lengths increased they were replaced with safer, long hood models.

1985 Kenworth Cabover, K-100 – Kenworth release the first of their cabovers, in 1955. The Kenworth cabover, better known as the 'bull nose', was built with comfort and driver safety in mind. Some models had quite large sleeper berths.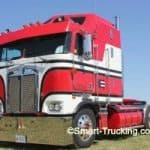 1985 Cabover Kenworth, K100 – This Aerodyne model of COE, was one of the best looking of the cabovers. Resale on these still seems to be excellent! A popular model of truck, with COE fans, and with a following and some 'clubs' across North America.

1969 Peterbilt, 262 COE – Some truckers are of the opinion that cabovers, were the best style of truck ever! Many owners have restored their rigs to original mint condition.

1979 Peterbilt, 352 Cabover – This Peterbilt has been beautifully restored by it's owner! This model was designed to have a higher cab, bigger rad, and a larger engine, than it's predecessor.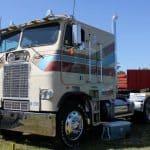 1983 Freightliner COE Rig – This gorgeous rig was on display at the Clifford Truck Show.  The owner has done a terrific job in restoring the unit to it's original condition. It's a working truck, too! (Powerliner)
1983 Cabover Freightliner  – Some truckers would rather drive a 'flat nose' truck rather than a long hood style. Memories for some drivers of cabovers driven in their early trucking days.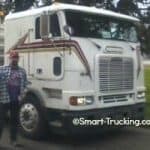 1995 Freightliner C.O.E. – A 60 Detroit and a 10 speed trannie under the hood. It's been stretched, and also has a tag axle. She carries weight between 93-105,000+lb loads. 800,000 miles, and a rebuild.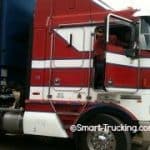 Kenworth C.O.E. Australia – This photo was sent in, by a team, from the 'land of down under'! Notice their 'trucker buddy' sitting patiently behind the cab. Good looking KW.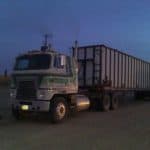 International Cabover – A 1974 model, powered by Cummins 400, 13 speed transmission, owned by Mark Johnson.
  Old School Cabover Truck
CLICK ON INDIVIDUAL IMAGES FOR A CLOSER LOOK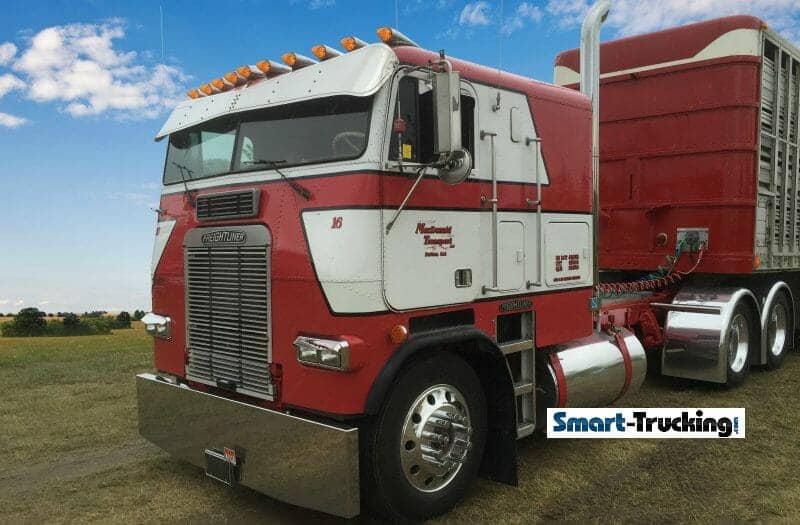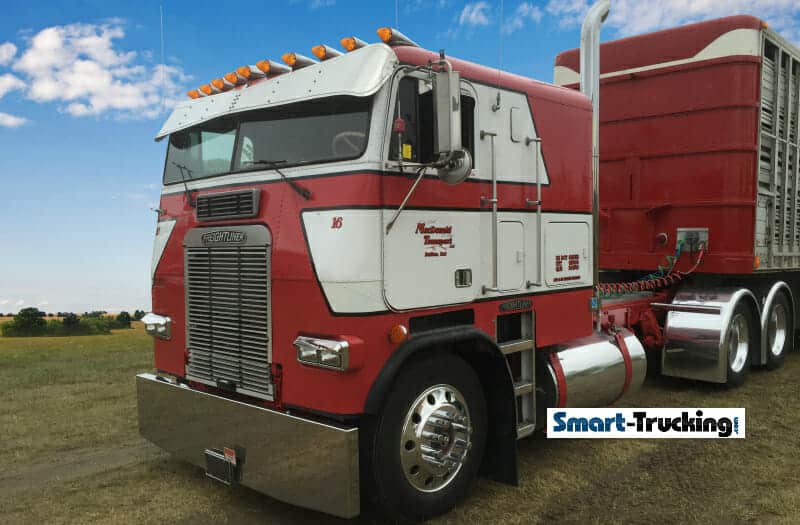 More Cabover Pages For You
Smart Trucking > More Cabover Galleries