Prime Trucking School in Springfield, Mo. has one of the best, longest, and most thorough driver training programs available today.
New drivers at Prime Inc. enjoy some of the highest pay in the industry.
Prime's company sponsored training schools are located at:
Springfield, Missouri
Pittston, Pennsylvania
Salt Lake City, Utah
Typically, CDL school consists of several components:
Getting the CDL permit
Passing the Drug Test
Passing the DOT physical
Passing the License Test
Prime requires students to pass their physical, permit test, and tanker endorsement in their own home state before coming to Prime's CDL school.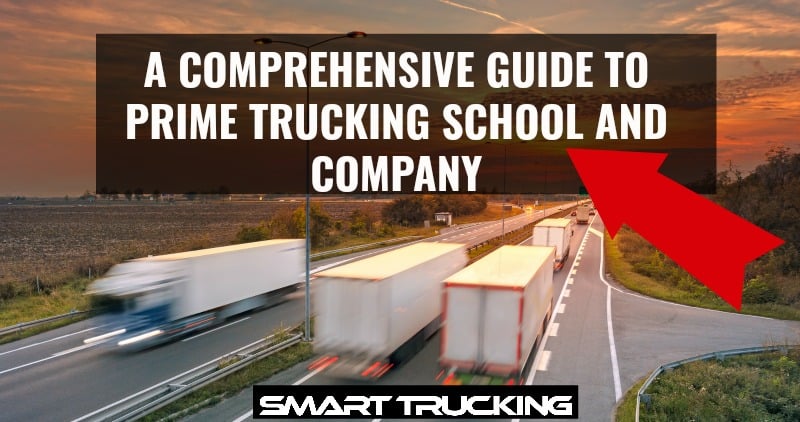 Prime Inc. Driver Qualifications
To drive for Prime Inc, a student must:
Be at least 21 years old with a valid U.S. driver's license for the past 12 months.
Be able to obtain U.S. Passport, TWIC Card, and Hazmat Endorsement.
Have a verifiable work history and references.
Have an acceptable motor vehicle record.
Be able to meet minimum medical qualifications set by the Federal Motor Carrier Safety Administration.
Pass a DOT drug screen and physical.
Be proficient in English so they can read road signs, bills, etc.
Credentials to Bring to CDL School
Students must bring at least one of the following:
U.S. Passport
Original copy of Birth Certificate
INS paperwork that shows U.S. citizenship or permanent residency.
Criminal history is not an automatic disqualification. It is dealt with case by case.
Students must also bring:
their CDL permit
medical card
and the long-form physical paperwork.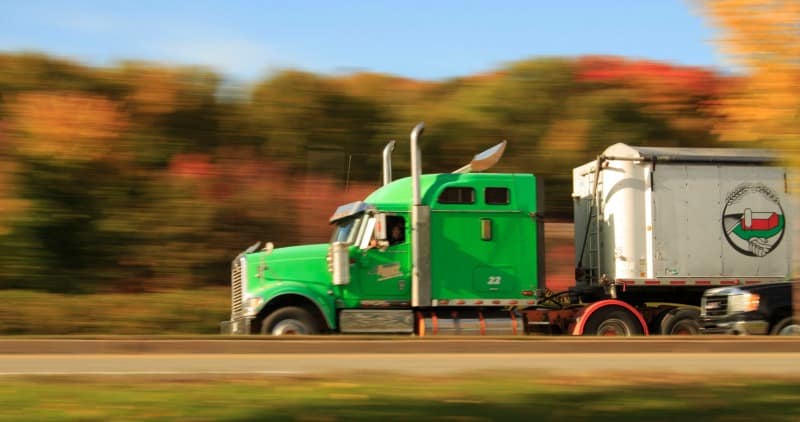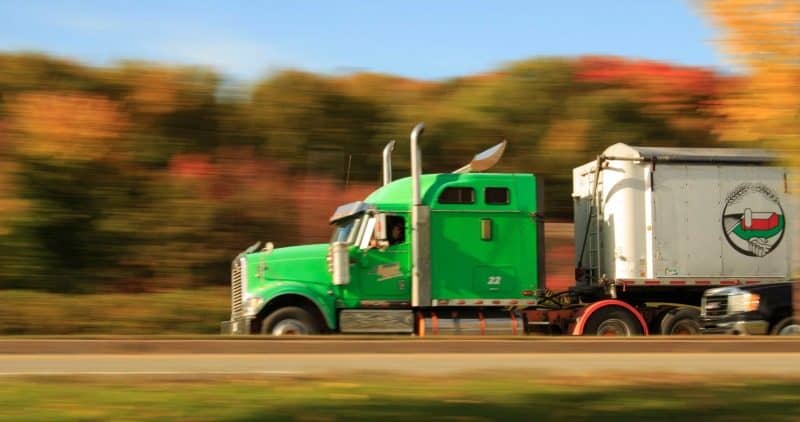 Life at Prime Trucking School
Prime provides rooms and meals for the company orientation process.
Most of the training is done one-on-one out on the road.
The Accommodations at Prime School
The rooms are dormitory-style with two people to a room. Single person rooms are available for an additional fee.
Men and women are housed separately.
If Prime runs out of rooms, they put students in a hotel. The rooms in Springfield are not on the main campus. Students can get a shuttle to and from their rooms many times each day.
Students are typically at the Prime terminal for a week before going on the road with a trainer.
Prime Daily Training Schedule
Orientation lasts four days: Monday – Thursday from early morning to mid-afternoon.
Orientation consists of safety classes, computer-based training, and simulator training.
The simulator at Prime is a unique, intuitive training tool that prepares students to get behind the wheel of a real truck.
It is used to test driving skills in multiple situations such as road construction and bad weather.
Meals at Prime Trucking School
Prime provides three cafeteria-style meals per day. They also have an on campus restaurant where students can order custom meals for an extra charge.
There aren't any fast food options within walking distance, but the food served on-campus is pretty good.
Shuttles run every day to Walmart for students who wish to grab some food and personal supplies.
Interacting With Other Trainees
Most of a student's time at Prime is spent one-on-one with their trainer. Orientation week is the only time all the students are together.
Like most company sponsored CDL schools, Prime sees a huge flow of students come through every week. Many of these student trainees fail before getting their CDL license.
Many students fail their drug test, and some students aren't able to pass their license test.
Some trainees fail out during their TNT phase (Trainer and trainee; the training phase after becoming licensed).
For the most part, CDL school mills push through as many students as possible.
But Prime seems to take care of their drivers in ways that many other trucking companies don't.
How Much Does It Cost to Attend Prime Trucking School?
The only upfront cost at Prime is a $100 administrative fee. This fee is actually reimbursed to the student at the end of orientation.
Prime covers the cost of:
transportation
meals
rooms
and drug screen.
There is no option to pay for schooling upfront.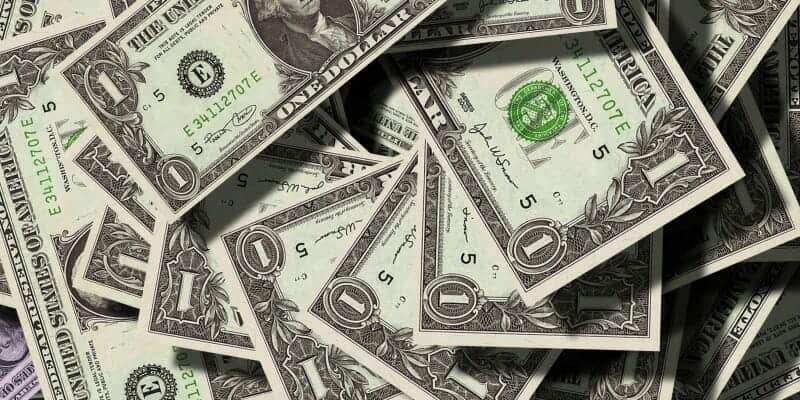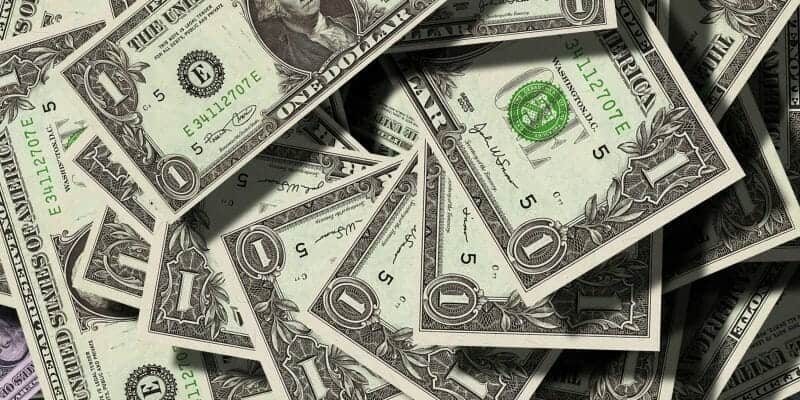 Prime's CDL Training Contract
All incoming students must sign a 1 year contract.
If the contract is fulfilled, nothing is owed.
But if the contract is broken at any point, the student immediately owes $4800 to Prime.
My advice?
Do not break the contract. Be sure this is the school where you want to do your CDL training.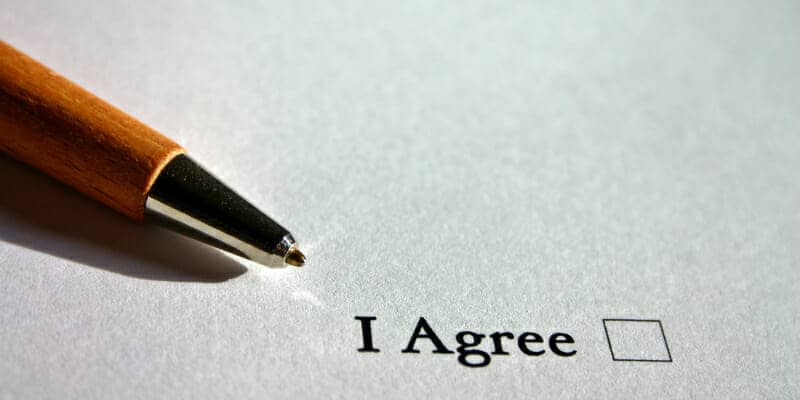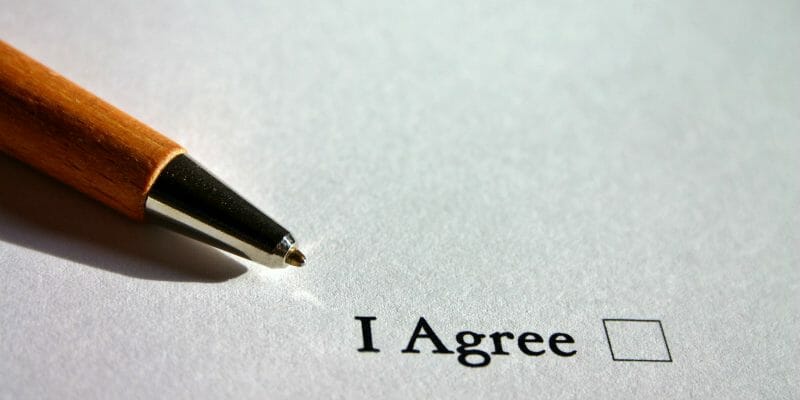 The Prime Training Program
Apart from orientation week, the student spends most of their time on the trainer's truck.
The first four days are orientation. Then the trainer spends a few days with the student driving around town and practicing on the backing pad,
After this, the student and trainer go on the road for 2-4 weeks.
When the trainer is confident the student can pass their CDL test, they return to the terminal.
After the student passes their CDL test, the trainer and student go back out on the road to finish the training.
The CDL Permit Test
Prime requires that all incoming students obtain their CDL permit before starting school.
To take their permit test, a student must first have a DOT physical. Your Prime recruiter will help you set up an appointment.
The student will receive long-form physical paperwork and a medical card. Students must take these to both the DMV and Prime.
Students will be tested in three areas for their permit:
General Knowledge
Combination Vehicle
Air Brakes
Students must also take the tanker endorsement test. They must let the DMV know that they will be taking that endorsement when they go to get their permit.
Study books for all 4 parts can be obtained at any local DMV.
If a student fails their permit test, they can retake it the following day.
There is no limit to how many tries a student can take.
Drug Test and Orientation
Upon arrival, the students will have four days of orientation.
This consists of a DOT drug test, safety classes, pre-trip instruction, simulator training, and general instruction about trucks and the trucking industry.
They will also sign their contract during this time.
The DOT takes drug tests very seriously. If a student fails or if they refuse to test (including leaving the building on test day), the student is booted from the program and gets a bad mark on their record.
A good portion of students fail their drug tests. Don't waste your time or the training schools time if you can't pass the drug test. It's not the smart thing to do and it's just not worth the risk.
After orientation, a trainer will spend a few days working with the student at the terminal with backing, pre-trip, and driving practice around town before going out on the road.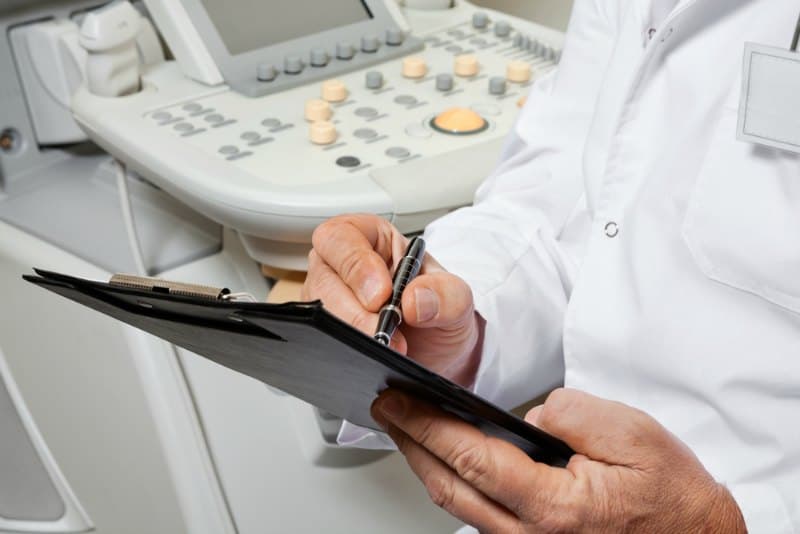 CDL License Training
Prime Inc has a unique approach to license training.
They send students out on the road across the country with a trainer.(Which is perfectly legal as long as the trainer is not sleeping in the bunk.)
The trainer sits in the passenger seat for the entirety of this phase. The student does all the driving, backing, and pre-trips under the trainer's supervision.
Students get plenty of backing practice in the real world, which is more helpful than backing on a practice pad.
Trainers also give students plenty of instruction regarding:
This gives students a head start that other schools don't offer.
When the trainer feels the student is ready for their CDL test, typically 2-4 weeks into the program, they return to the terminal so the student can test.
During this part of training, students can take an advance of up to $200 per week.
Any advance taken is paid back to Prime at a rate of $25 per week once they are hired by the company.
The CDL Test
The CDL test consists of three parts:
Pre-trip Inspection
Road test
Students must pass all three parts on the same day. If they fail one part, they will have to retake the entire test the next day.
Students are given a pre-trip packet during orientation to memorize. They are encouraged to study it while on the road.
Students get plenty of backing practice on the terminal pad and out on the road.
If a student passes all three parts of their CDL test on the first try, they get a $250 bonus.
Students who pass their CDL test immediately get an offer of employment, and then they go back out with their trainer.
On the Road With a Trainer – TNT Stage
At this point, students are now employed by Prime Trucking Company.
They go back on the road with their trainer for 50,000 miles, which typically is about two months.
The student and trainer now run the truck like a team truck. If the student gets in a tight spot or doesn't know something, the trainer is available to help.
During the first 40,00 miles, the student is paid with a minimum guarantee of $700 per week. The guarantee is raised to $800 per week for the final 10,000 miles.
Once the truck has rolled 50,000 miles, and the trainer feels the student is ready, they recommend the student be upgraded to an A Seat driver.
The trainee and trainer return to the terminal, and the student is then upgraded and given their own truck.
At this point, they can choose to run solo or as a team with another driver. They can be company drivers or opt for the lease-purchase program.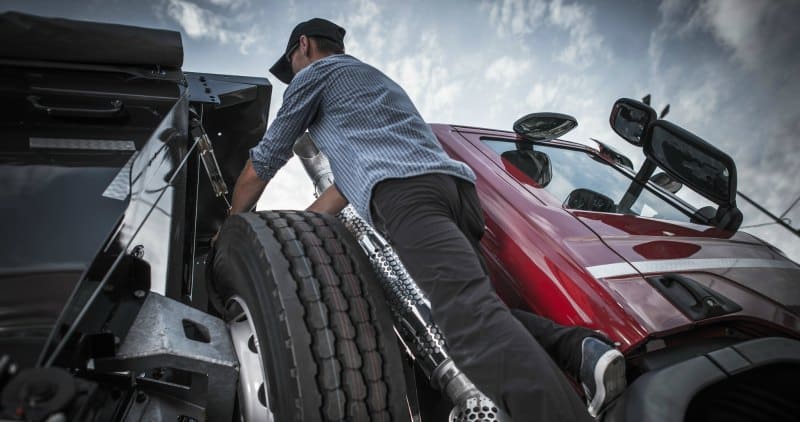 10 Reasons to Train at Prime Trucking School (and Work for Prime ) – What We Like About 'Em
Prime Trucking is a fantastic company to get paid CDL training, become a truck driver and carry on a career in truck driving. They try to run a more personable program than most of the paid CDL training schools.
Getting your CDL at Prime Trucking School and then hiring on with Prime Trucking company, could be a good move for someone looking for company sponsored training (no cost CDL training) and a truck driving job, post training.
There are some great things about training for your CDL and driving for Prime's Trucking Company:
Decent New Driver Pay. Prime pays their new drivers some of the highest rates in the trucking industry. They are competitive with trucking companies which require driving experience. They are much higher than most other CDL company schools.
Pet Policy (1 pet under 40lbs allowed after refundable deposit is paid)
Good Trainer/Trainee Ratio. One-on-one training (Lots of good solid training). Their on the road training with a trainer, seems to be effective. They generally do a decent job getting to know the students.
$ Perks. Incentives and bonuses available
No Cost Training. No fees for transportation, meals, lodging, drug test, or physical
Good Benefits Pkg (sooner, rather than later). Full benefits package available soon after hire
Recent Model Equipment. They provide fairly new trucks and trailers
Amenities in Truck. Trucks come with an APU and bunk heater
1:1 Trainer/Trainee Ratio. The one-on-one training is great if the student 'clicks' with the trainer. If they don't, they can request a new trainer.
Comprehensive CDL Training. The whole training process, from orientation to upgrade, typically takes about 3-4 months. This is one of the longest training programs in the industry, which better prepares CDL students for the road more than most company sponsored CDL schools do.
What We Didn't Like at Prime
The only downside to working for Prime I can think of is the lane detection devices installed in their trucks.
The devices are rarely aligned properly and can be extremely annoying.
Prime requires one of these devices on every truck in their fleet and will actually fire any driver who tampers with the lane detection device.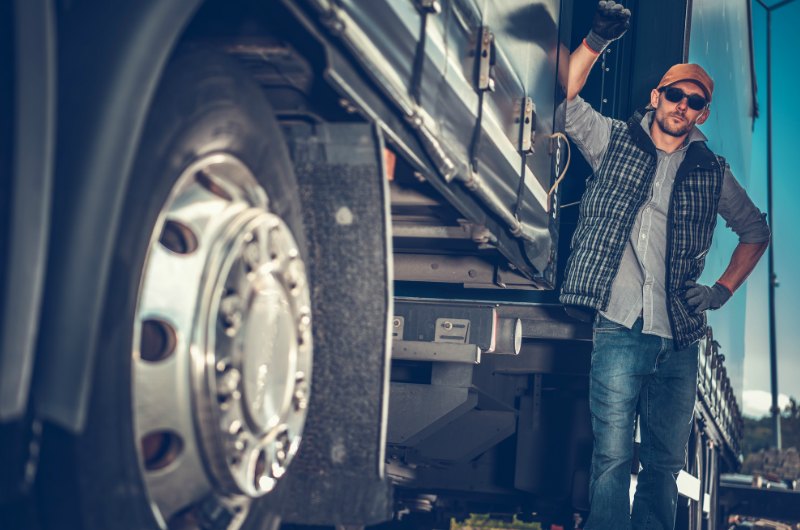 Driver/Trainee Comments – Prime
Mr. Fantastic, Youtube. January, 2021. I did 6 months with Prime and quit. I landed a local job and make more money. I didn't commit to my contact for 1 year, they charged me $4,500 for my school tuition. Gotta love it.
Justin Bennett, January 2021. Got my CDL through Prime (still a driver with them currently due to contract), and it was horrible. 4 different trainers over the course of 8 months before I was finally placed into my own truck. My 3rd trainer wasn't bad, my last one was a nightmare. Showered once a week, wouldn't allow me to back into doors or park. My first two wouldn't allow me to back either, so I spent majority of my training not knowing how to back in real world situations. No training on fuel cost management, basically just the bare minimum across the board. And how could I forget, Prime is an all automatic fleet, so now I've got an automatic restriction on my license as well
F.A.Q. – Prime Trucking School + Prime Trucking Company
What about endorsements at Prime?
Prime does require drivers to get their hazmat endorsement after being hired. They also recommend drivers getting a TWIC card.
Where are the Prime locations?
Prime has three full-service terminals with training centers: Springfield, MO, Pittston, PA and Salt Lake City, UT
How long is Prime Training?
From orientation to upgrade is typically 3-4 months. This is a much longer program than most other trucking company training. This prepares CDL students better than at other company sponsored training companies.
What qualifications do the trainers have at Prime Trucking School?
All trainers must have at least 9 months of driving experience, including winter driving. They must be with Prime for at least 60 days.
What is the trainer to student ratio at Prime CDL School?
Other than orientation, students work with trainers one-on-one.
What are the accommodations like at Prime Trucking School?
Rooms at Prime's School are two beds to a room. Single rooms are available for about $55 per week, taken out of student's paycheck once they are hired.
If no rooms are available, students are put in a hotel at no cost to the student.
What are meals like at Prime Training?
Prime provides 3 meals a day, 7 days a week at no cost to the student. An on-campus restaurant is available with better food at normal restaurant prices.
What is the cost of the DOT Medical Exam and Drug Testing?
The full cost of the DOT physical and drug test are covered by Prime.
Are there any other costs I may be charged?
Students are charged a $100 fee upfront, which is refunded after orientation.
If I fail the CDL Permit Test, can I retry the test?
Since the CDL permit test is taken at home before going to Prime's CDL school, a student can take the permit test as many times as necessary.
How much time will I get behind the wheel during the practical training?
Each student gets full, regular shifts behind the wheel. This amounts to about 10-12 hours a day, which is a significant amount of time. Most other CDL sponsored schools provide only an hour or two of behind the wheel time daily. Prime students are much more prepared for the road after training.
Is CDL testing done on Automatic or Manual trucks?
All testing is done in automatic trucks. So be aware you will have a restriction on your license, to only drive automatic trucks.
What speed are the trucks governed at?
Company trucks are governed at 62mph. Lease trucks are governed at 65 mph.
Does Prime have EZ Pass?
Yes, Prime provides EZ Pass to all drivers.
How much home time can I expect?
One day of home time is accrued per week on the road. There is a 4 week minimum.
What are the CDL training deductions?
New drivers only pay a $100 fee upfront, which is returned at the end of orientation. All other costs are covered by the company.
What is the maximum deduction for reimbursed costs/paycheck?
A maximum of $25 per week is taken to cover advances and optional room upgrades.
What kind of freight does Prime have?
Freight for reefer drivers is no-touch freight, About 50% of freight is drop and hook.
Does Prime have a Lease Operator Program?
Yes. Prime has straight lease and lease-purchase programs available for any upgraded (A Seat) driver.
Are there required endorsements to work at Prime?
All students are required to come to CDL school with their permit and tanker endorsement, even if they don't work in the tanker division.
Hazmat is required after upgrading for all company drivers. TWIC cards are recommended.
What is Prime's rate of pay?
Rates for new drivers are as follows:
Reefer solo – 45 cpm for full-sized trucks, 50 cpm for lightweight trucks
Flatbed solo – 47 cpm
Tanker solo – 52 cpm
Reefer team – 55 cpm split mileage
Flatbed team – 53 cpm split mileage
Tanker team – 56 cpm split mileage
Team bonuses – 25 cpm split for 3000-3999 miles per week, 30 cpm split over 4000 miles per week
Independent contractors – reefer and flatbed, 72% of revenue, tanker, 71% of revenue
What benefits does Prime offer?
Benefits include:
Life insurance
AD&D insurance
Medical insurance
Dental Insurance
Vision Insurance
Dependent FSA
401K plan
Short term and long term disability
What is the contractual obligation at Prime Paid Training?
1 year contract. If broken at any point, the student owes $4,800 plus fees.
How often will I be paid?
Drivers are paid weekly by direct deposit.
Is there a sign-on bonus?
No sign-on bonus, but students who pass all three parts of their CDL test in their first try get a $250 bonus. Retention bonuses are also available.
When is the drug test and physical done?
Students get their physicals at home before taking the permit test. Your recruiter will help you set it up.
The drug test is administered during orientation week. Once you are a licensed driver, your name then goes into a pool for random drug testing. You can also be drug tested if you are involved in an accident.
Does Prime Inc. give advances when in CDL school?
Yes, Prime allows students to take up to a $200 advance per week while in CDL school, paid back at $25 per week after being hired.
Does Prime have a pet policy?
Yes, Prime allows one pet under 40lbs once the refundable deposit is paid. Drivers are also allowed to have 1 passenger on their truck.
More Articles For You