When truckers think of a DOT physical exam, getting poked, prodded and interrogated by a lab-coat clad doctor usually comes to mind.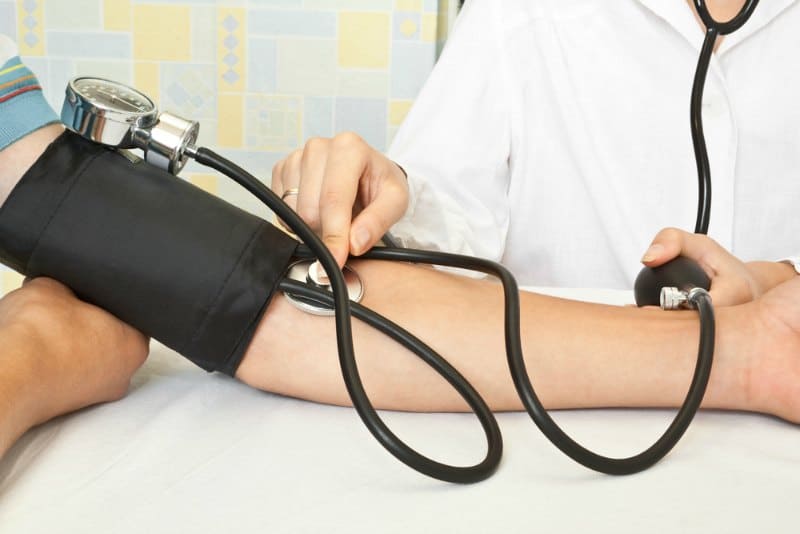 It isn't most trucker's idea of a good time. But for those intent on keeping their CDLs up-to-date, they're necessary evils that shouldn't be taken lightly.
Federal regulations state that all drivers engaged in interstate commerce who operate commercial vehicles with a GVWR of more than 10,000 pounds are required to obtain a medical examiner's certificate every two years.
For those with health issues, this vital but infrequent ritual causes sleepless nights and untold stress. Failing a DOT physical may mean the end of an otherwise long and illustrious driving career.
Sad stories abound of long-serving drivers who've failed their physicals, only to find themselves unable to work in an industry that's been their lifeblood for their entire adult lives.
The good news is that by familiarizing yourself with the regulations and taking positive steps to improve your physical and mental health, it's possible to extend your driving career well into the future.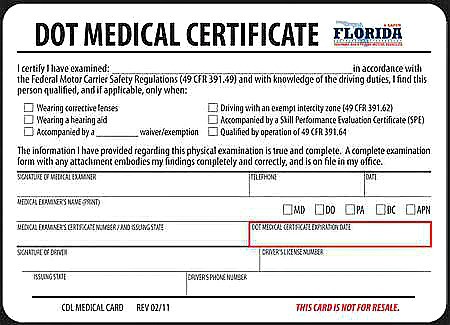 What is The DOT Physical, Who Needs One and Why?
Before becoming a fully-licensed road warrior, every current and prospective commercial driver will need to pass a DOT physical administered by a trained medical professional.
The rules also apply to foreign drivers like Canadian and Mexican citizens who drive in the United States.
DOT physicals were instituted to promote highway safety by ensuring that truck and bus drivers are free from conditions that could prevent them from doing their jobs safely, thereby putting the general public at greater risk.
They're meant to assess drivers' overall health, but they also test for mental and emotional state, and serious issues like diabetes and high blood pressure.
The program is monitored by the Federal Motor Carrier Safety Administration (FMCSA) and is mandatory for drivers who operate vehicles that:
have a GVWR of 10,000 pounds or more and are engaged in interstate commerce
carry hazardous materials (HAZMAT)
are capable of carrying more than 15 occupants (8 occupants if the driver is a paid employee)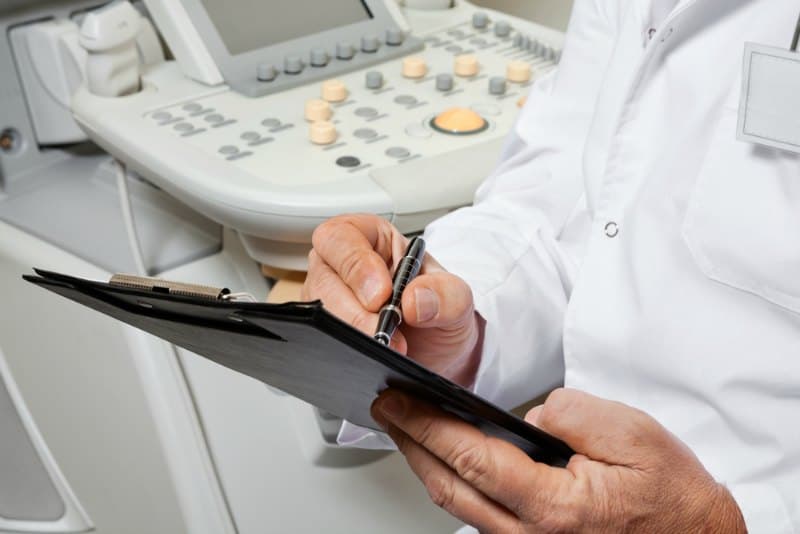 The DOT Physical Exam – 5 Parts
Vision – Drivers must have at least 20/40 vision. It doesn't matter if they achieve it naturally or with aids like glasses or contacts, but measurements for each will be noted.
Drivers will also have their peripheral vision tested, and their ability to distinguish between colors like red, green, and amber.
Hearing – Drivers must be able to detect what's referred to as a 'forced whisper' from more than 5 feet away, with or without the use of a hearing aid.
Blood Pressure and Pulse Rate – Drivers must have blood pressure less than or equal to 140/90 to pass this portion of the test and qualify for a standard 2-year medical certificate.
If their blood pressure is slightly outside normal range, they may be given a 3 or 6-month, or 1-year certificate after which they'll need to be retested.
Urinalysis – this is used for detecting underlying health issues like diabetes.
Drug testing isn't part of a DOT physical. But it is a necessary component of pre-employment screening, so you will be tested for controlled and illegal substances.
Physical exam – This portion of the test focuses on things like general appearance, lung, chest, spine and musculoskeletal functionality, limb impairment, hypertension, respiration, neurological issues, arthritis, epilepsy, evidence of drug use and alcoholism, and mental illness.
It's important to note that drivers with physical impairments like missing limbs or digits may obtain a variance from their home state. If they get one, they'll need carry it with them at all times.
FMCSA Exemption Program
There's also an FMCSA exemption program for drivers unable to meet the above requirements.
Who is Qualified to Conduct a DOT Physical?
Driver examinations must be carried out by certified examiners listed on the FMCSA's national registry.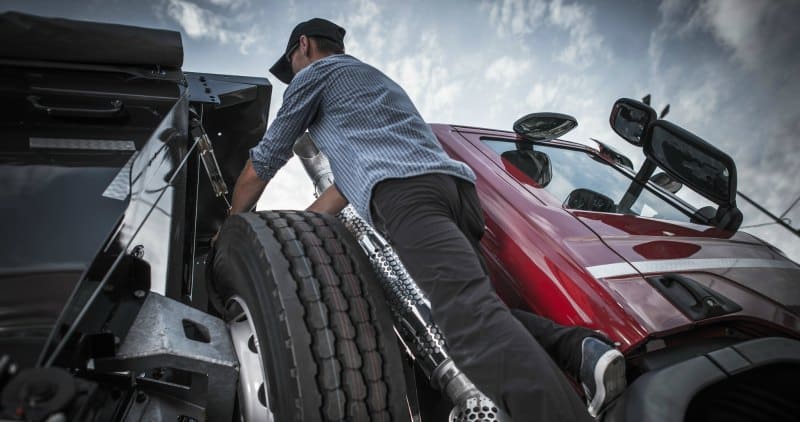 3 Possible Outcomes to a DOT Physical
For those nervously awaiting their dreaded DOT physicals, there are generally three possible outcomes.
Pass. Healthy applicants who pass with flying colors will receive a standard 2-year medical card. In this case, there's nothing else they'll need to do until it's time to renew 24 months down the road.
Pass with short term medical card. If the driver has an issue that doesn't necessarily disqualify him (or her) from driving a commercial vehicle altogether, he may receive a short-term medical card (DOT physical card) as stated above.
Fail. Unfortunately for those with serious problems, an outright failure means that the driver's CDL immediately becomes a useless piece of plastic needlessly taking up valuable wallet space.
We'll discuss things you can do to prevent this shortly, so read on…
How Long Will it Take, and How Much Will it Cost?
For healthy applicants who breeze through their tests, DOT physicals often take less than an hour.
For those with health issues that require extra tests and additional scrutiny, they make take an hour or more. Either way, you'll need to wait for the results of the urine and drug tests to come back from the lab before being given the all-clear.
Providing DOT physical exams is a competitive business.
There are lots of options out there, and prices are relatively low.
Most drivers report paying between $90 and $150. The cost will increase if additional tests are required.
Price variations from state to state are minimal. Many carriers will pay for physicals for new hires and drivers getting recertified.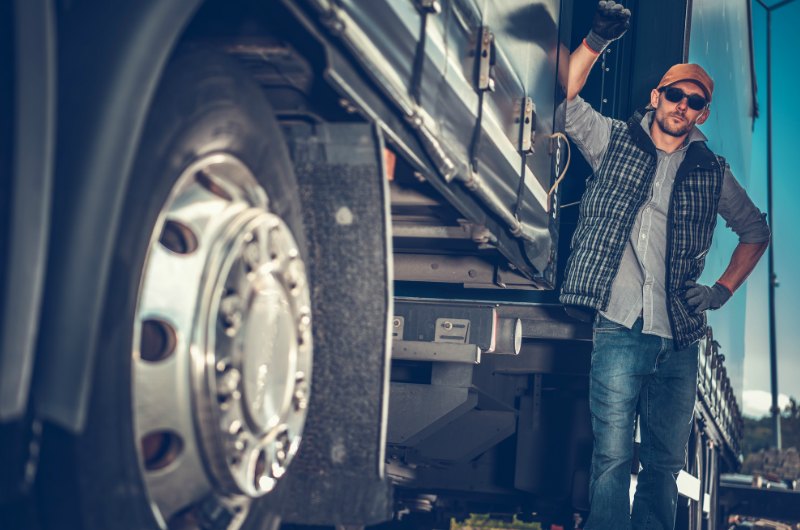 State Specific Regulations
Since the FMCSA's scope is applicable only to commercial drivers engaged in interstate commerce, for those who operate exclusively within the borders of the state in which they live, the requirements may be different.
If you're a commercial driver who doesn't cross state lines, you'll want to check out your state's DOT website for specifics.
You can also ask prospective employers about state regulations. Or swing by the Department of Motor Vehicles and ask at the information desk.
Some DMVs have separate offices that deal with commercial drivers only.
If that's the case in your state, they'll probably have the information you're looking for.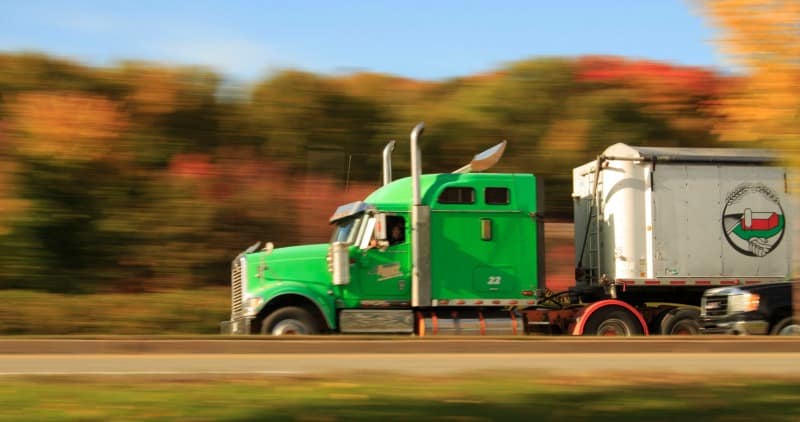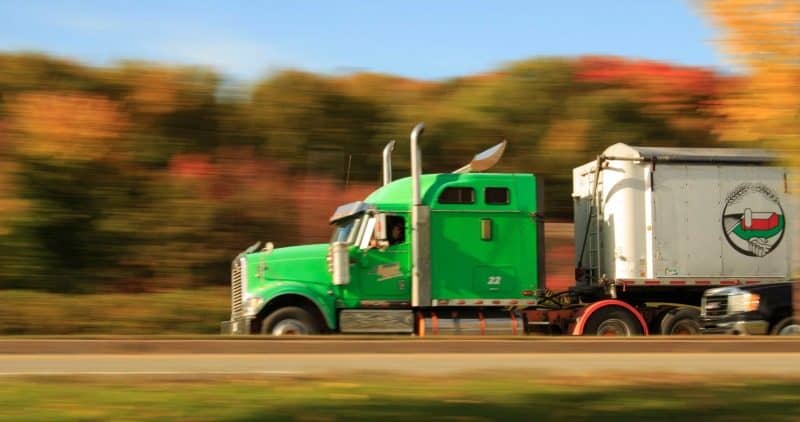 What to Bring to your DOT Physical
A valid driver's license and alternate form of picture ID
Eye glasses, contact lenses, and hearing aids if you use them
A complete list of medications you're currently taking, and contact information for the prescribing doctors
If you have medical conditions that could possibly cause issues, you'll want to ask your primary care physician for a medical release letter stating that they won't prevent you from operating a commercial vehicle safely
An FMCSA waiver if you've been exempted from test requirements before
Disqualifying Medications for Commercial Drivers
There are certain controlled substances that if detected during a DOT physical or drug screen immediately disqualify a driver from driving.
Here we're talking about medications that prevent seizures, and habit forming drugs like narcotics and amphetamines.
Exceptions may be made in some instances. For example, when they're prescribed by a physician who is willing to write a letter stating that they don't impair the driver's ability to operate a commercial vehicle safely.
Check out this link for more details on exemptions for medications.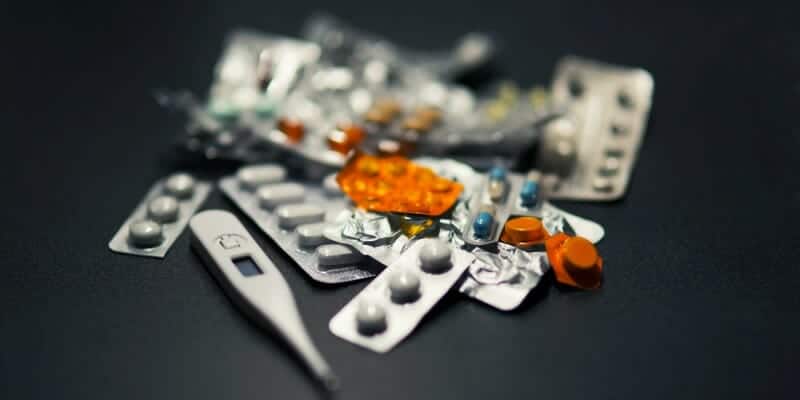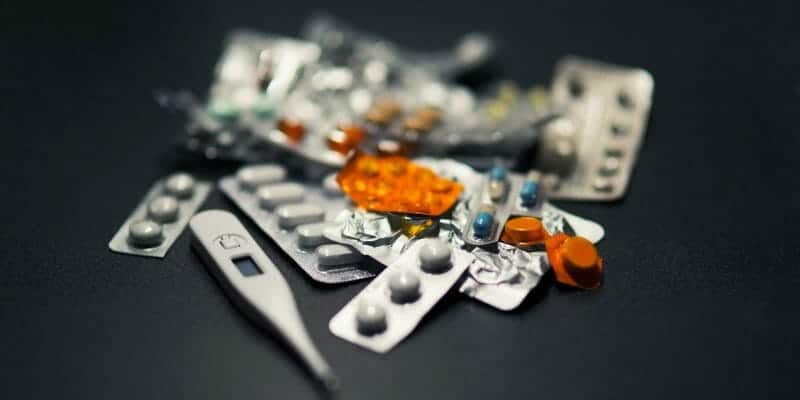 Tips for Improving Your Health
It can be an overwhelming prospect for some drivers. But taking a proactive approach to improving health doesn't need to be so daunting.
It can be as simple as
reducing your coffee intake from 4 cups a day to 3
walking for 20 minutes during your lunch break
or replacing packaged snacks with fresh fruit like apples and bananas.
If you're seriously overweight or have health issues like high blood pressure or diabetes that could prevent you from passing your next DOT physical, consulting your primary care physician would be a great way to get started.
You can also check out these links: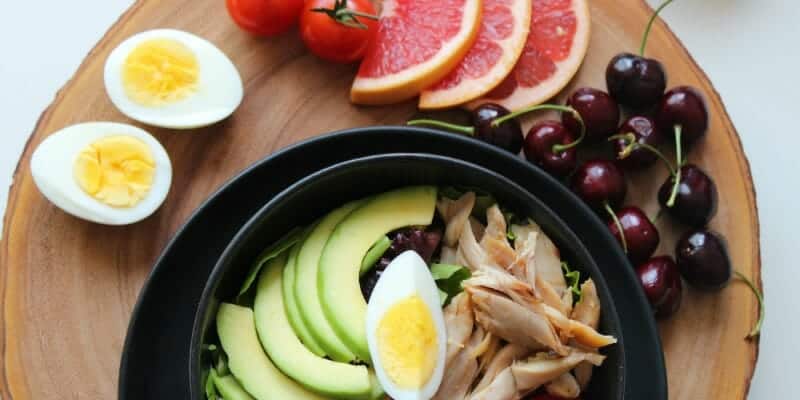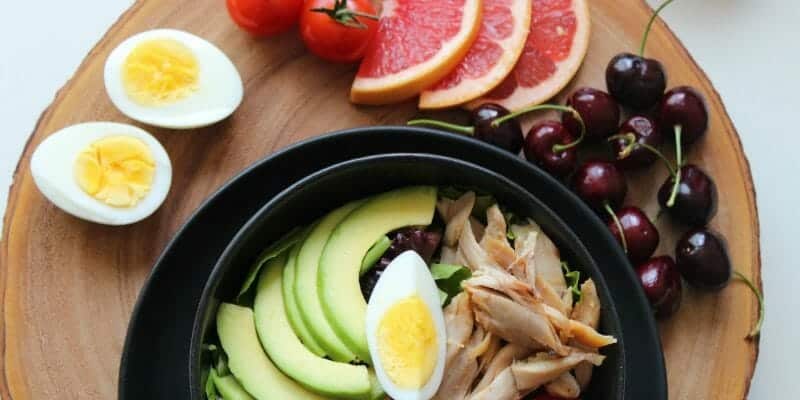 Sleep Apnea
Sleep apnea has become a hot-button issue for commercial drivers in recent years.
With more and more drivers (and the public in general) gaining weight at an alarming pace, sleep apnea is becoming more prevalent, and it has the potential to prevent drivers from retaining their CDLs.
Learn more about symptoms, side effects, and regulations pertaining to sleep apnea.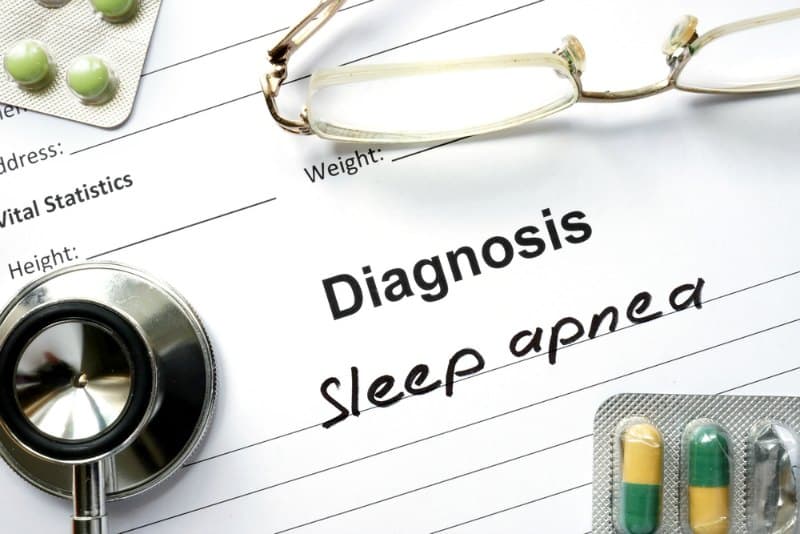 Tips for Making Your DOT Physical as Painless as Possible
Familiarize yourself with the process before you go
Take a few minutes of quiet meditation beforehand
It'll minimize stress, and maybe even lower your blood pressure
Avoid cigarettes and caffeinated beverages immediately before your appointment
If you have medications, bring them along with your doctor's contact information
If possible, get your DOT physical done with your family physician
Though it may be tempting, don't lie to the doctor or medical examiner
Retain copies of the exam results for your records
Verify that you have everything you need for your carrier before leaving
Wrap-up
Anyone who has ever driven a truck already knows it can be stressful.
Maneuvering a massive truck on narrow streets in a city you're not familiar with isn't fun.
Pair that with extended periods away from family and friends, isolation, and poor lifestyle choices, and it can lead to rapidly deteriorating health.
Thankfully it's not all doom and gloom.
Though it often gets overlooked for more pressing issues, taking care of their health is among the most important things drivers can do.
Healthy drivers perform better, feel better, and live longer than their unhealthy counterparts.
So make it a priority. It may be the key to keeping you behind the wheel for years to come.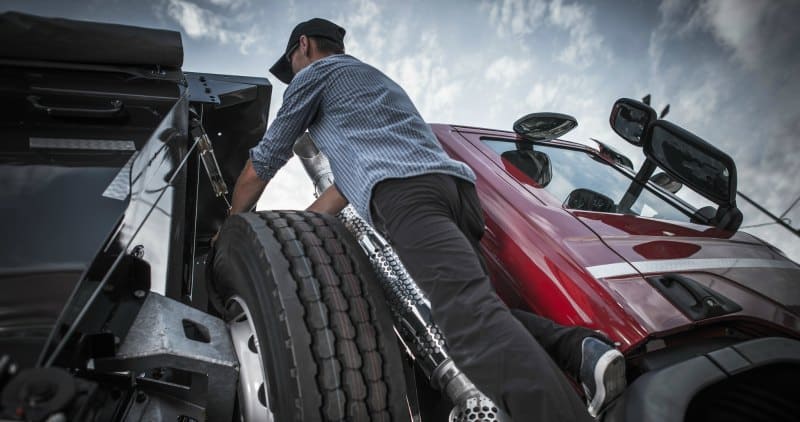 More Articles You May Like