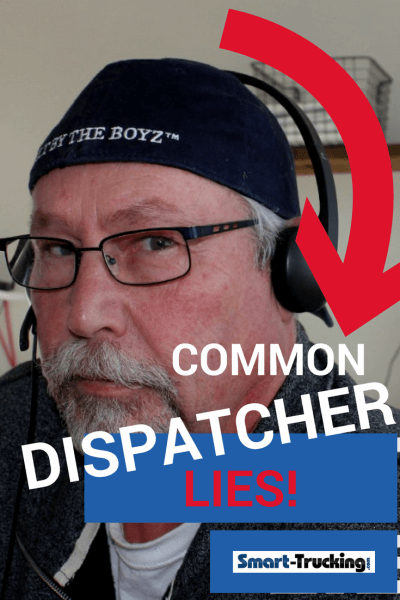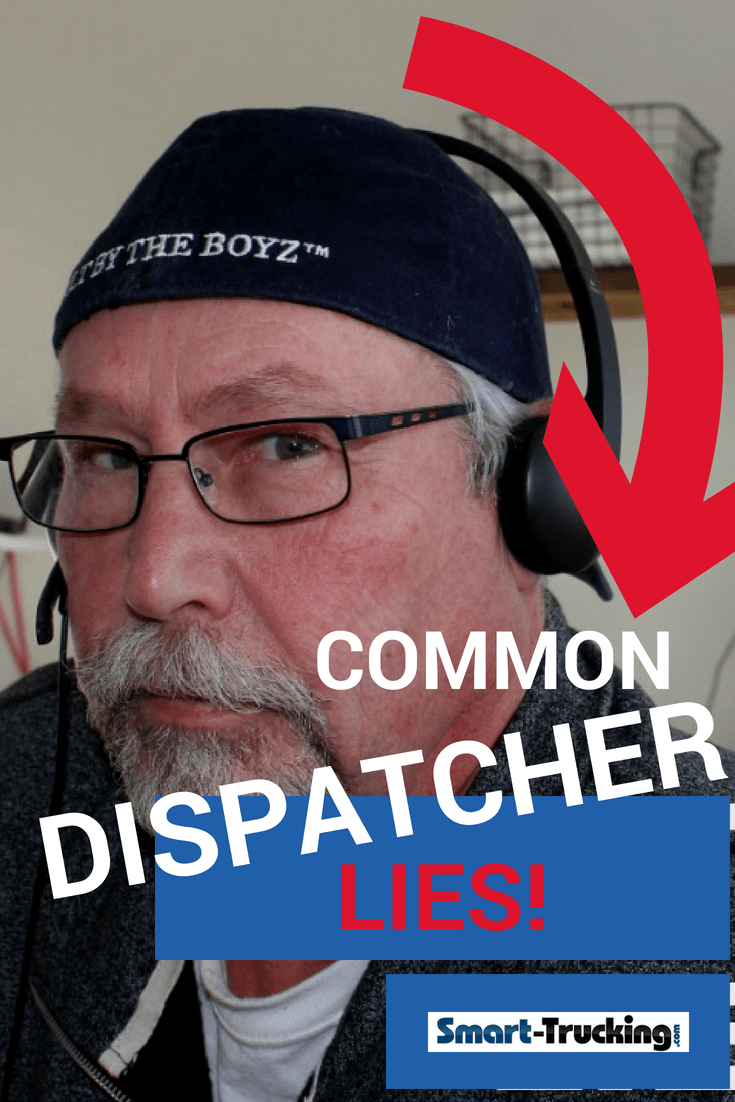 There are countless lies dispatchers tell truckers. They lie to them in order to get them to do things they do not want to do. Usually the case is that the drivers aren't getting paid to do these favours for the trucking company, thus the reluctance!
Common Lies Dispatchers Tell Truckers
"We'll have the load ready for you, just as soon as you're empty."
"No, you'll never need to hand bomb any freight at this company."
"No, we don't run the Eastern Seaboard lane at this company. "(Unless of course we find a good paying load there, they YOU are going!)
"Call back in an hour and your load will be ready."
"We pay the absolute best mileage rate in the industry."
"You won't need to wait to unload this load. Just back right in and the receiver will unload your trailer, right away."
"If there's a problem call, we're a 24/7 operation."
"It's first in, first out dispatch, here. We don't play favourites. "(But just in case you're interested, I like scotch)
"We never run overweight… always legal."
"You'll have plenty of time to make that delivery schedule. "(As long as you don't need to eat or sleep!)
"Sure we'll make sure you're home for the weekend."
"We'll have a good load waiting for you when you get back." (As long as you've remembered that bottle of Scotch)
"No that's not a bad part of town. We've NEVER had any trouble in going in there to unload at night."
"The customer is hot for this load. You gotta run. You got to deliver ASAP! "(How many times have you rushed your butt off, only to arrive at your destination, and the receiver knows nothing about the load?)
"That's only 200 miles on the map "(as the crow flies).
"There's no low bridges around there."
"Anytime you've got a problem, come on in. We've got an open door policy. We're just like one big happy family here." ( Yep, open door policy…. come on in and we'll fire your butt!)
Related > 5 Things Professional Drivers Should Never Do
Your Dispatcher is Your Life Line to Success as a Truck Driver
Now in all truth, not all dispatchers are bad. The really good dispatchers try very hard not to lie.
Dispatchers for the most part are doing what they are instructed to do, by the trucking company. So the sole blame doesn't lie with the dispatchers.
Keep track of what dispatchers instruct you to do. You'll soon get to know the good ones from the bad ones at your company.
When the bad dispatchers continue to keep slipping it to you, call them on the lies! Ask your company for a different dispatcher and tell them why.
Bear in mind that it's the dispatchers job to make the company some money. So they'll not always be able to make the drivers happy AND satisfy the company at the same time.
At the end of the day, if you are going to make money as a truck driver, you must have a good dispatcher. You cannot afford to tolerate a liar!
Heads up, drivers. KEEP YOUR EYE ON THEM AND KEEP THEM HONEST!
WATCH THIS VIDEO OF THE MOST COMMON LIES TOLD BY DISPATCHERS!
More Related Articles
Return to The Dark Side of Trucking