This post may contain affiliate links. You can read the full disclosure policy, which is pretty dull, but
here it is.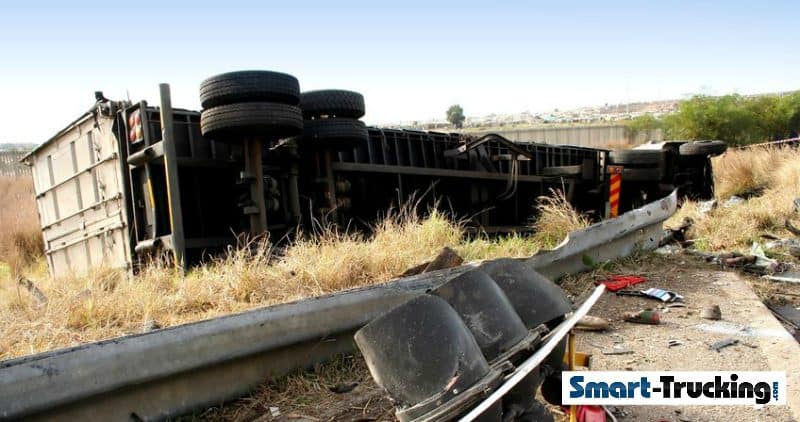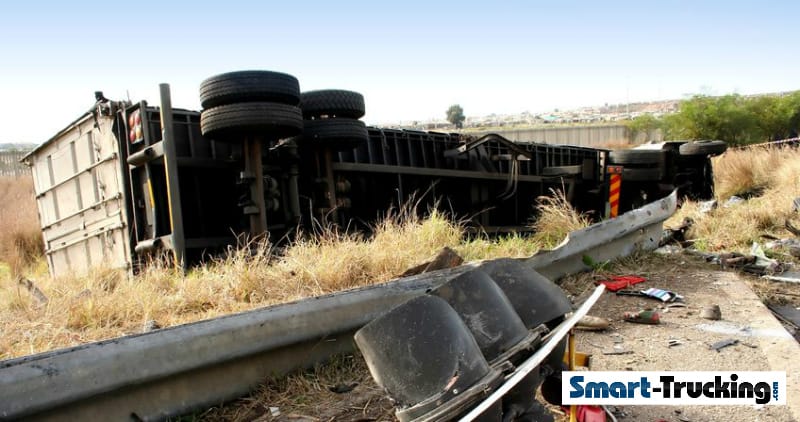 Long combination vehicle research by the US DOT has been ignored by Canada, as they continue to extend allowance to LCVS on Canadian highways.
Canada had full access to the research, surveys and statistics completed by the U.S, yet chose to turn their heads the other way.
It's a fact that most of the general driving public don't know a great deal about long combination vehicles.
They see them more frequently on our highways and since they are becoming more common on our roadways.
In fact, Joe Average Driver thinks, "Well they must be safe if the government allows them on our roads".
Well unfortunately, this is not the whole truth.
US DOT LCV Study Reveals Safety Concerns
There is a movement in U.S. congress supported by some mega American carriers to introduce these massive vehicles to the American interstate system.
A poll, conducted by Harper Polling of Harrisburg PA shows that 76% of the American public are opposed to these over sized vehicles or any new configuration which would allow trucks to be bigger or heavier, than they already are.
American accident statistics show an 11% higher accident fatality rate with double trailer combinations over single trailer configurations, according to the U.S. DOT study.
When Congress increased size and weight restrictions in 1982, they did so because the increases were intended to reduce the number of trucks on the road.  However, just the opposite was the case.
Once again now, supporters of LCV configurations are arguing that bigger trucks will reduce the number of trucks on the nations highways.
Related Article > What You Need to Know About LCV Trucking Jobs 
11 Facts From US Research on Long Combination Vehicles (LCV'S)
These are 11 facts taken from American findings on LCVS, which Canada has chosen to ignore, as they push ahead even further by currently testing triple 53′ combinations at the request of Loblaws, a major Canadian grocery chain.
Bigger trucks = More trucks  In truth however, the bigger the trucks, since 1982, the more freight has been diverted from rail to trucks, increasing the number of trucks on our highways.
Nearly all state troopers are against LCVS   Perhaps an even more revealing statistic is that 95% of state highway troopers are in opposition to allowing LCVS or any new larger or heavier configuration of trucks.  These are the people who deal daily with highway accidents and are well aware of the dangers of bigger, longer trucks.Trooper Mike Powell, head of the Illinois State Troopers union sums it up nicely when he said, "LCVS are a train on rubber wheels. The debate boils down to safety vs profits."Trooper Mat Hodapp, a Minnesota state trooper states "bigger trucks mean more severe crashes and more lives lost."
Majority of National Troopers Coalition are opposed to LCV configurations. 95% of the National Troopers Coalition are against LCVS for safety reasons.
American truckers are opposed to these mega trucks 88% of American truck drivers polled believe long combination vehicles are more dangerous than a standard size tractor trailer unit.
Extra weight means more crashes U.S. DOT research shows that higher gross vehicle weight is directly associated with highway crash rates based on changes in vehicle operating characteristics….in other words, the truck's ability to stop.
Double trailers cause more rollovers The US DOT goes on to find that the rollover threshold increases in double trailer applications as rear trailers tend to over in response to rapid steering maneuvers.
Slower speeds on upgrades and on merge ramps are also a problem.
Lane change issues There were more conflicts between trucks with multiple trailers and cars during lane changes, than with conventional trucks.
Significantly higher odds of collision As well as the increased odds of an accident during passing events, the odds were between two to six times more likely of collision.
Increased intersection accidents Odds of an accident were also found to increase at intersections, due to the increased time it took a multiple trailer truck to clear the intersection.
Bigger blind spots The US DOT long combination vehicle research and studies, determined these configurations had large blind spots for the driver and were more prone to trailer sway and rollover caused by the kinetic energy created by a longer, heavier vehicle, resulting in greater damage in the event of an accident.
Profit Trumps Safety on Canadian Roads
It should be noted that this research which was completed by the US DOT was available to Canadian Transport ministers, when planning for LCV implementation.
However, they chose to ignore it. They are more concerned about profit for Canadian trucking companies and manufacturers.
So don't ever believe that the Canadian trucking industry supports a culture of safety as they like to call it.
It's more like they support a culture of profit at the risk of the driving public on Canadian highways.
More Articles You May Like