This post may contain affiliate links. You can read the full disclosure policy, which is pretty dull, but
here it is.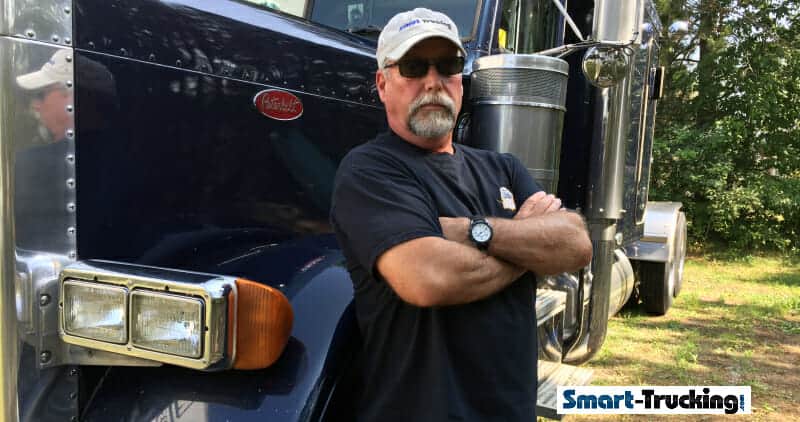 FMCSA head Anne Ferro, has stated that 'Zero Truck Deaths' is the intended goal for the trucking industry accident rate.
I can certainly appreciate her optimism, but 'zero deaths' is certainly a lofty goal, but is it truly attainable?
I don't believe it is and here are the sad reasons why.
It's Just Impossible
Truckers know that the majority of fatality tractor trailer accidents which involve trucks, over 90% of them are caused by cars.
Truckers know why this is the case. A huge percentage of people operating cars are poor drivers. Most may not realize it, few will admit it, but it's the truth.
When a four wheeler, goes into a slide for example, on an icy road, because they have ignored weather conditions, when they pull out from a ramp and don't merge safety or while they're texting and driving, they're causing accidents. Often those careless drivers are causing accidents and often those accidents involve others.
Sometimes these accidents involve big trucks who are just in the wrong place at the wrong time and that's when fatalities occur.
Focus on the Cause of the Accidents
If the FMCSA truly wishes to solve the problem of tractor trailer accidents, it is necessary to focus on the cause of the problem of the accidents and correct it.
And here lies the rub. What politician wants to alienate the voting public by pointing out to them, that they are the cause of the majority of accidents involving tractor trailers and they either need to be re-educated and trained, or loose their driver's license?
First of all, no politician wants to commit political suicide and secondly, it's just never going to happen. The driving public would NEVER agree to it.
I doubt very tough laws and strict enforcement would work to reduce accidents because the public outcry would be deafening.
Public Believes It's Their Right, Not a Privilege
The public believes it is their right to be able to drive their cars, no matter how poorly they do it. If you could arrest people for driving like idiots, our jails would be overflowing.
How many times each day does the professional truck driver witness stupid moves by four wheelers and thank their lucky stars when those moves don't cause them or anyone else to wreck? Sightings of stupid moves are just part of every trucker's day.
Truckers Hold Some of the Blame
I'm not saying that truckers are entirely blameless. Even professionals sometimes make errors in judgment and some truck drivers are just poor drivers and shouldn't hold a commercial driver's license.
Improve the Driving Skills of All 4 Wheelers?
But in the vast majority of accidents and fatalities involving trucks, the truck did not cause the accident and there are statistics to support this statement.
Anne Ferro says she'll go after shippers that delay truckers and then cause them to hurry unnecessarily. That move is certainly a step in the right direction.
But to attain the goal of 'zero fatalities', all drivers would need to be good, highly skilled drivers. And, sadly we KNOW, that just isn't possible.
More Articles For You