This post may contain affiliate links. You can read the full disclosure policy, which is pretty dull, but
here it is.
It isn't difficult to recognize the signs that indicate truckers are not welcome in Ontario, Canada, even though Ontario is a province with an extremely high volume of domestic and U.S. truck traffic.
Here are some very clear signs the province does not exactly roll out the welcome mat for the professional driver.
10 Ways Ontario Says "Truckers Are Not Welcome in Ontario"
Too Many Scales – In a 300 mile stretch of highway, coming into the province from Windsor, a trucker will encounter 5 different MTO scales, along the 401 and 400 highways. That's about one scale every hour in a trip that takes a little over 5 hours after crossing the border.
Expensive Restaurant Food  – If a driver stops in Dorchester for a break, for a slice of pie and a coffee, he'll need to fork over $12 CDN, with tax.
High Priced Diesel – Diesel fuel prices are outrageous and it gets worse farther north of the 401. There's also the dreaded HST tacked on to the price of diesel, to make it even more expensive.
High Volume of Traffic – Traffic on the 401, the major artery though the province is wild and very congested, as is the traffic through the city of Toronto.
Cheap Freight Rates – The freight rate from Toronto into the U.S. is dirt cheap, as is domestic freight moving around the province.
Insufficient Fuel Card lock Stations – Most of the fuel to be had by the card lock system isn't very user friendly especially for American truckers, who would need an account. London has a Flying J and Woodstock has a T.A., so it is possible to get fuel there and a decent shower. But, there are very few card lock stations to accommodate the high volume of trucks.
Lack of Truck Services – Traveling north of Barrie, ON on the major highways, 400 and 11, the scenery is great. However, the services for big trucks and truckers, are virtually non-existent.
Speed Limiters & Wheelbase Restrictions – Ontario enforces speed limiters and wheelbase restrictions on trucks, which presents a real problem for truckers.
Limited Safe Parking – Overnight safe truck parking for truckers, especially in the Toronto area, a major urban hub, is extremely limited. There are no solid plans to improve this.
MTO Quotas – Truckers operating in Ontario are somewhat disgruntled at the latest revelation in trucking in the province of Ontario. The MTO have a quota to hand out violations, which we have discovered has been in place for many years.
Related > Trucker Culture and Professionalism: A Salute to the Professionals That Keep Us Moving
My Personal Experience With MTO Quotas
On two separate occasions, I received tickets from the MTO when nothing was wrong with the trucks. However, the MTO inspector claimed there problems with the vehicles.
Both of these experiences involved air lines.
In one instance, the inspector claimed he could hear a leak. The driver put his ear up beside the line and could hear nothing.
In the other instance, the paint from the factory had cracked on one of the air lines underneath the trailer. The inspector claimed the line itself was indeed cracked. He didn't believe either the driver or the mechanic from Glasvan Trailers who was called out to the scale to replace it on site.
I'm sure many other truckers have had this type of thing happen. No wonder MTO inspectors don't require a mechanic's license. Sometimes the issue is really a quota issue, not a mechanical issue.
It's broken if THEY SAY IT IS, end of story, quota met.
Related > How to Handle an Inspection, Like a Boss
Get Ready to Get The Treatment in Ontario
Welcome to the truck friendly province of Ontario, where the government knows more about trucks than the truckers.
They DO KNOW more about how to make money off the truckers than most, that's a given. If you're a truck driver, driving in Ontario, don't expect fair treatment. Just expect to get 'the treatment' when in Ontario.
For a province with such a great volume of truck traffic, Ontario has little to offer the average truck driver.
As if this isn't enough already, the Ministry of Transportation has been unable to fire one of their enforcement officers, even though he's been convicted of lewd acts against women. I strongly caution any women truck drivers heading into Ontario to be aware of this.
The whole picture makes me wonder who would want to 'truck' in Ontario, being the province is evidently anti-trucker.
It's a sad state of affairs when truckers are not welcome in Ontario, the most populated province which heavily relies on it's transportation industry, to deliver goods for the convenience of all.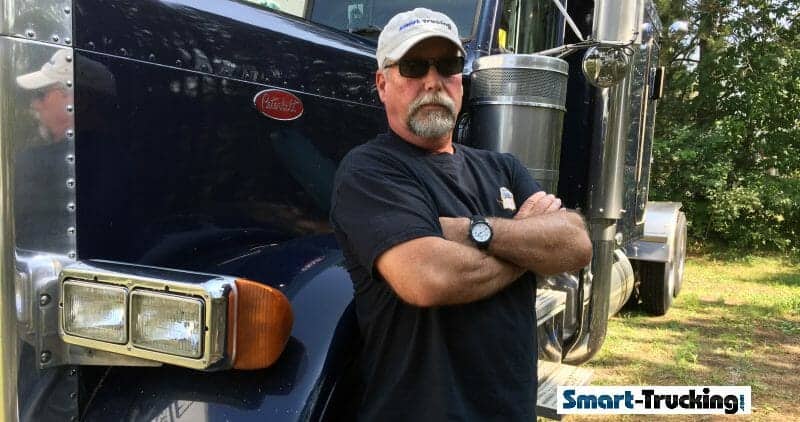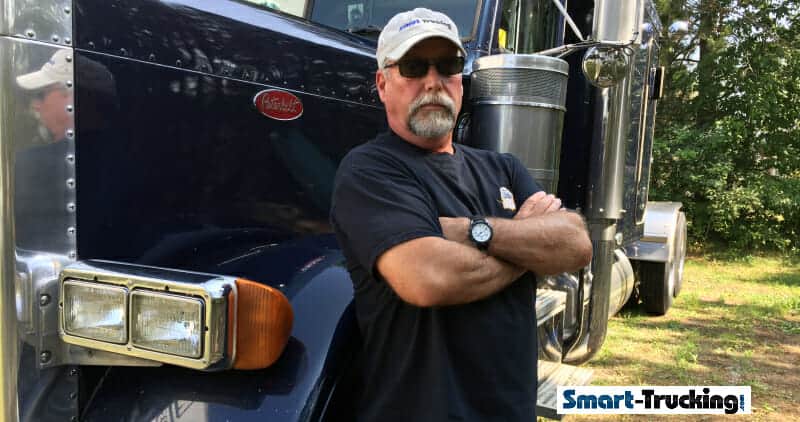 More Articles You May Like