FFE Trucking, Frozen Food Express Industries, Inc. was founded after World War II when a returning serviceman went into business buying surplus military trucks and reselling them to local trucking companies.
That venture quickly morphed into making the first truly deep refrigeration trailers that became popular with carriers shipping perishables like produce and seafood across the country.
Now more than 70 years later FFE has numerous terminals and more than 1,000 drivers, and it's the nation's largest asset-based transporter of temperature controlled LTL freight.
FFE also operates a company sponsored "Driving Academy" in Lancaster, Texas just south of Dallas.
FFE TRUCKING SCHOOL LOCATIONS
Though FFE has numerous terminals across the country, the driving academy is held at their Lancaster, Texas facility only.
FFE TRUCKING COMPANY TERMINAL LOCATIONS
FFE has facilities in:
Atlanta, Georgia
Burlington, New Jersey
Chicago, Illinois
Denver, Colorado
Kansas City, Kansas
Lancaster, Texas
Stockton and Los Angeles, California
Miami and Winter Haven, Florida
Portland, Oregon
Salt Lake City, Utah
Xenia, Ohio
Rocky Mount, North Carolina
Related > A Quick Guide to Choosing a Truck Driving School
FFE TRANSPORT ONBOARDING PROCESS
With FFE Transportation CDL training there are no out of pocket costs and no experience is required, but according to their website:
The driving academy is only open to Texas residents
Generally students earn their CDL licenses in 22 days.
New drivers enter a 4-day paid orientation upon completion of the driving academy, after which they hit the road for 6 weeks of paid training with an experienced driver mentor.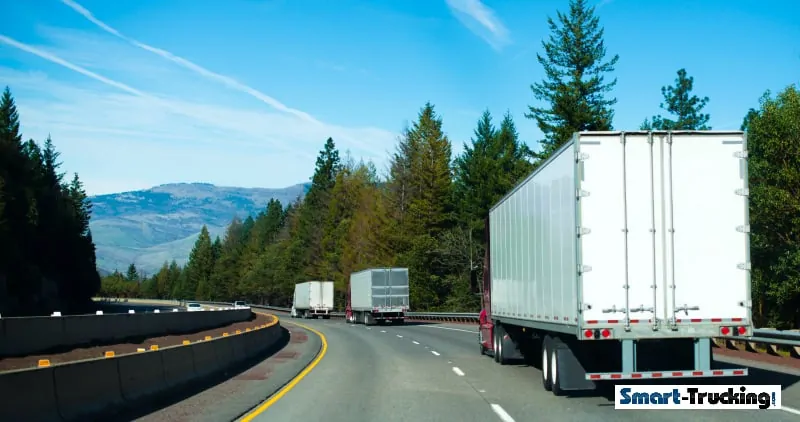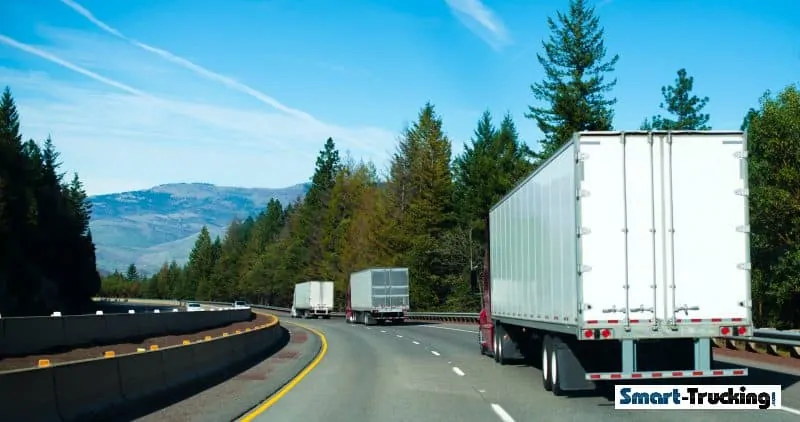 STUDENT REQUIREMENTS FOR FFE TRUCKING CDL TRAINING
To attend FFE's driving academy in Lancaster, students must:
Be a Texas resident
Be at least 21 years of age
Have an acceptable driving record and valid driver's license
Pass a drug screen and hair follicle test
Pass a DOT mandated physical examination
Have no alcohol related convictions within the past 5 years
Keep in mind that other requirements may apply, so ask your recruiter for a complete list during the application process.
Students interested in attending the driving academy can contact FFE's recruiting department at:
Related > Everything You'll Need to Know About Paid CDL Training
THINGS TO BRING TO FFE TRANSPORTATION CDL SCHOOL
Before setting off to FFE's CDL school you'll need to collect the following items (and more) –
Original birth certificate
Original Social Security Card (laminated or a copy won't cut it)
Valid driver's license
Verifiable employment history
Documents like cable and utility bills for proof of residency
Proof of U.S. citizenship
Multiple changes of clothes, toiletries, suitable footwear, sunglasses, hat, etc.
Pens and notebooks for taking notes
Always ask your recruiter for a complete list of items you'll need, but this is a basic list.
FFE DRIVING ACADEMY HIGHLIGHTS
While at FFE's driving academy, students will earn both their learner's permits and commercial driver's licenses, and learn about:
Accident prevention
DOT regulations
Cargo claim management
Compliance with cold chain regulations
Professional driving techniques
Compliance Safety Accountability (CSA)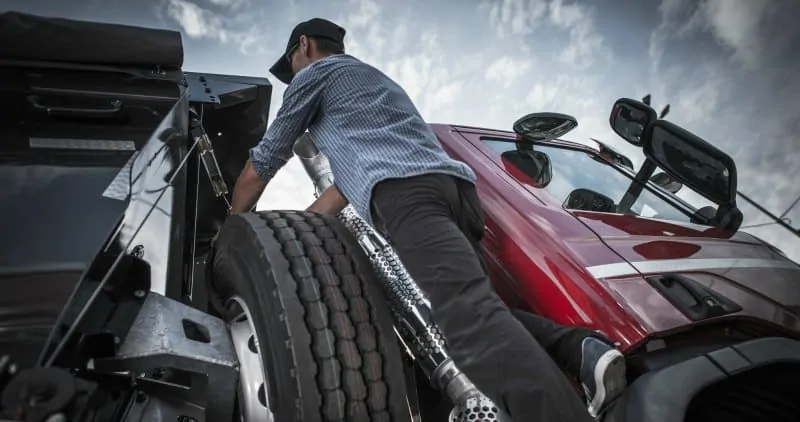 DAILY LIFE AND SCHEDULE AT FFE CDL TRAINING SCHOOL
FFE's driving academy course is divided into the following two phases:
PHASE 1
New classes start every Monday (4 to 1 student to instructor ratio)
Safe driving practices
Logging
Cargo securement
Cold supply chain requirements
Driving simulator
Paid orientation after graduation
PHASE 2
6 weeks of paid over-the-road training – during which students earn up to $515.06 per week
Drivers are assigned their own truck after completion

Note: The program is very fast paced.
Monday morning: Paperwork and drug test.
Monday afternoon: Reviewing DL handbook
Wednesday morning: Go to the DMV and test.
Wednesday afternoon: If student passes CDL permit, backing up training starts. Backing up goes almost 1.5 weeks. Then it's learning how to shift. They teach students how to shift so they don't have any restrictions on their license even though 90% of their fleet in automatic.
3rd Wednesday – Friday – CDL Testing. This school has instructors that are official examiners for the DMV. All testing is done in the drop lot, in addition to a road test.
After the 3 weeks, training starts.
TRAVEL, MEALS + HOUSING
While training at FFE's driving academy, students will enjoy a new facility and the privacy of single rooms with:
Double beds
Cable TV
Wi-Fi (No charge)
Private bathrooms
Meals (at no charge Monday to Saturday, 3 meals, Sunday 2 meals). Meals are served in a cafeteria setting.
If students miss a meal, they get together and chip in some $ and order pizza. (That would be the only cost to a trainee)
Note: For the first few days, students may stay at a hotel until a room opens up at the dorm. FFE pays for this.
Ladies stay in the hotel for the duration of the training.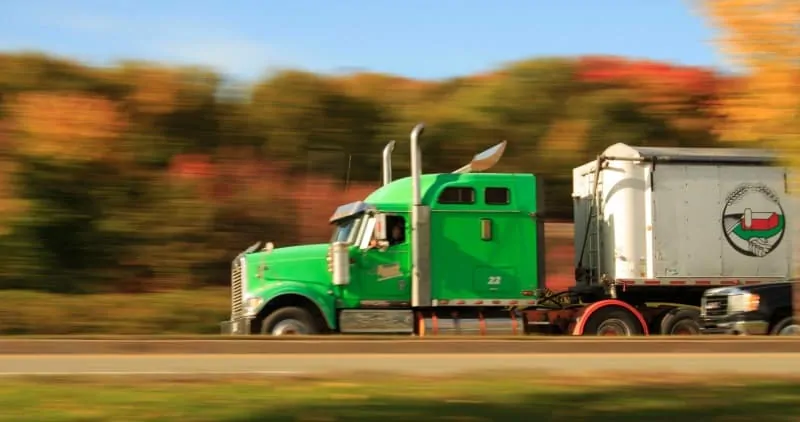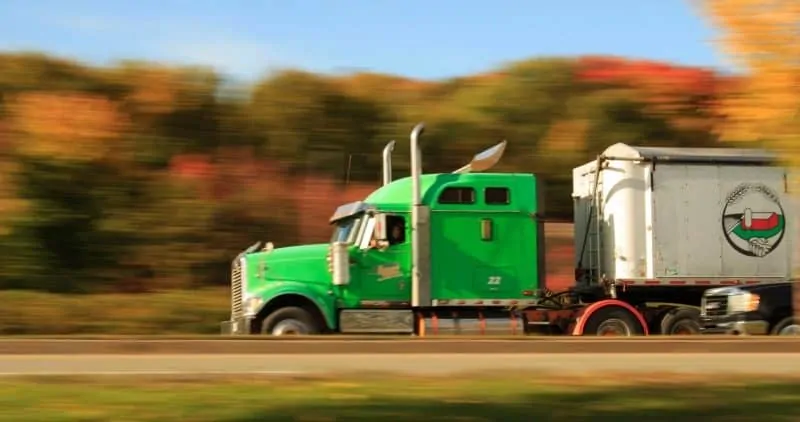 INTERACTING WITH OTHER TRAINEES
Anyone who's ever been to trucking school will tell you that interacting with students from all walks of life can be challenging.
That said, FFE students have private rooms to look forward to at the end of a long day (a big perk!), and most make at least one lasting friendship during training.
Just remember that learning should be your primary focus. Resist the urge to spend too much time socializing after class and not enough time reviewing and studying.
INSTRUCTORS
FFE's instructors meet or exceed all requirements set forth by the Texas Workforce commission.
Each has a minimum of 3 years of experience behind the wheel, which is significantly higher than trainers at many other schools.
LIFE ON THE ROAD
Regardless of which trucking company you end up driving for, you'll discover early on that life on the road is full of challenges.
FFE makes it a point to mention that they value a strong commitment to safety, and that trucking is a 'lifestyle' as much as it is a job. (Nice to hear a company recognize this.)
In addition, they ask drivers to consider whether they possess:
Good time management skills
Strong family support
Flexibility and adaptability
A desire to travel
If not, trucking may not be the best career choice.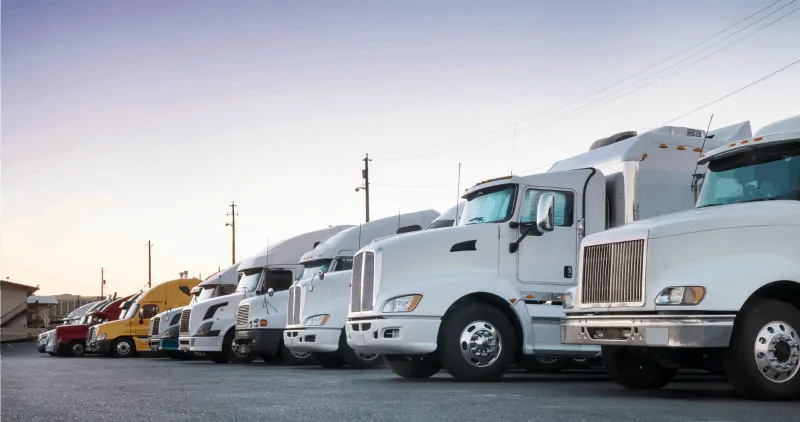 SCHOOL PAYMENT TERMS
FFE's Driving Academy information states that there are no out of pocket costs.
For cash-strapped students it's a great deal, but their website doesn't say:
How long graduates have to stay with the company before their debt is forgiven
How much they'll have to repay if they leave or get fired before fulfilling their term of employment
Other 3rd-party websites claim the term is one year, but don't take their word for it.
Make this one of the first questions you ask your representative during the recruiting process.
PAY
FFE breaks their driver pay package into three categories, and compared to other large carriers, it looks pretty good.
Here are the driver pay rates based on location, experience and division.
FFE also pays $35 for additional stops and has dedicated positions available for experienced drivers in some areas.

WHAT WE LIKE ABOUT FFE
Everything at FFE Academy is paid for, including the D.O.T. physical and Drug Test
Instructors seem to be willing to do their best to help students
We learned that students are receiving $500 gift card and $500 cash for completion of CDL permit and CDL license
Paid $500/week during training
Track record of financial stability
Top notch CDL school with modern facilities (no low-grade facilities, private accomodations)
Relatively new and well-maintained trucks
Lots of terminals across the country
No tuition payback for drivers who fulfill their employment obligation
Good company benefits package
WHAT WE DON'T LIKE ABOUT FFE
Numerous drivers claim there are too many trucks and not enough freight
Have had reports from drivers that there is a lot of waiting time, with busy freight days being Thursday- Monday
Inaccurate pay
Poor work-life balance
Not enough home time
Lack of meaningful support from some dispatchers
FFE EMPLOYEE COMMENTS AND REVIEWS
As they are with all trucking companies, FFE's online reviews are all over the place.
Below are reviews on Indeed.com from 2020 that range from 2 to 4 out of 5 stars:
Aaron Macdonald, January 2021. I went to the FFE/KLLM academy in Texas. Good experience and good place to work.
Joseph Williams, January 2021. I kept telling myself just a little longer and I'll be in my own truck.. took me 2 months and four trainers to get through FFE training. I'm not going to lie it was brutal.
Ksemuve37, Youtube, January 2021. This is exactly why the dispatchers at FFE in Lancaster were in a building that had a separate entrance and exit from everyone else, too many threats to fleet management were made.

ADDITIONAL QUESTIONS TO ASK YOUR RECRUITER
FFE's Driving Academy website is a great resource for new drivers interested in company sponsored CDL training.
On the downside, it's missing some key information, so during the screening process make it a point to ask the following questions.
How long do I need to stay at FFE to satisfy their paid CDL training contract?
If I get fired or quit before my employment term is up, how much will I have to repay for tuition?
Do your trucks have APUs and EZ Pass?
Can I bring a pet in the truck with me?
How much time will I get behind the wheel during training?
Will I need to get my hazmat endorsement?
Is there a driver referral program?
What is FFE's home time policy? (Very important)
F.A.Q.
How much is tuition at FFE?
It's free if you fulfill your employment obligation after graduation. FFE pays for everything including the CDL permit and physical (which many companies expect you to have prior to starting training).
How long is FFE trucking school?
Usually about 9 weeks including driving academy and over-the-road training with a driver mentor.
Is CDL training at FFE worth it?
Yes, for those who graduate and stay on with the company it appears to be a good deal.
Does FFE offer paid CDL training?
Yes, students at FFE's driving academy are paid during training.
Does FFE hire in all states?
Company hiring areas change frequently due to demand and other factors, but remember that FFE's driving academy is only open to Texas residents, though they do hire experienced drivers from other states.
Will I have to sign an employment contract?
Yes, to take advantage of company sponsored CDL training you'll need to sign an employment contract and commit to working for them for a certain period after graduating.
Will I be forced to team after graduation?
FFE does not force drivers to team, but it often depends on the individual assigning the work.
Am I guaranteed a job after graduation?
Yes, after successfully completing both phrases of training you'll have a job at FFE.
Are pets and riders allowed?
Yes FFE has a rider program, but it doesn't mention whether pets are included.
Do FFE trucks have automatic transmissions?
FFE has both automatic and manual trucks, but drivers may be trained on manuals.
What kinds of trucks does FFE have?
Most of FFE's fleet trucks are Freightliners.
How qualified are FFE's trainers?
FFE trainers have at least 3 years of driving experience, and during training there's a 4 to 1 student to instructor ratio.
What FFE transportation jobs will be available after graduation?
FFE has local, regional, over-the-road and dedicated jobs available, but some are only open to experienced drivers.
Does FFE Transport have a good benefits package
Yes, FFE's benefits package includes medical, dental and vision coverage, 401K, Driver's legal plan, paid vacations, direct deposit, disability insurance, a rider program and open door management policy.
Is company paid CDL training a good idea?
Yes, company paid CDL training is the best way to get your CDL because there are minimal upfront costs, you'll be paid during training, and you'll have a job after graduation.
Is Prime CDL training better than FFE?
That's a matter of opinion, but in many respects FFE's driving academy appears to be superior to the competition.
How much money do I need to start with FFE CDL Training?
You'll need very little cash because FFE provides free housing, meals and even transportation assistance for students training at their driving academy.
If I'm a felon will I be able to complete a CDL training program?
Yes, some CDL training programs are open to felons, but you'll want to contact FFE directly to see whether they accept felons as students and drivers.
What is the best company sponsored CDL school?
As far as accommodations, trainer experience and the thoroughness of their course goes, FFE's Driving Academy is likely among the best in the country.