Based in Green Bay, Wisconsin is Schneider National, Inc. and Schneider Trucking School: one of the more prominent and respected paid CDL training schools for aspiring truck drivers.
Schneider National itself is one of the country's largest providers of logistics services, including –
Local, regional, long-haul, bulk and intermodal transportation
Expedited freight
Supply chain management
Brokerage
Schneider does business with well over 50% of FORTUNE 500 companies, and each day more than 10,000 drivers deliver nearly 20,000 loads across the United States, Canada and Mexico.
But whereas they once operated a number of company sponsored CDL schools across the country, they now partner with private affiliate schools to fill empty seats in their trucks.
They do things a little differently with their company sponsored training than the others. That's just one of the things that sets this company CDL school option apart from the others.
Thankfully for new drivers looking to train and work with a large and financially stable carrier, Schneider National Inc. offers two trucking school programs.
Each of the training options offers paid or low-cost (reimbursed) CDL training.
PAID CDL TRAINING OPTIONS WITH SCHNEIDER NATIONAL
1. SCHNEIDER CDL APPRENTICESHIP PROGRAM
Schneider's CDL Apprenticeship Program is definitely an option worth considering for those looking to make a career move into the trucking industry.
This program is offered:
Indianapolis, Indiana
Charlotte, North Carolina
Dallas, Texas
For inexperienced students (candidates) interested in getting their CDLs, the program takes about 5 weeks, but students must have a CDL permit before arriving at school.
Don't have one?

Fear not, CDL permits are relatively easy to get in your home state, and your recruiter will walk you through the process.
The Benefits of Getting a CDL through Schneider's Apprenticeship Program:
The company pays for transportation, lodging and some meals
Students are paid $80 per day
Graduates will get get additional experience on the road with a driver mentor after graduation
A job is waiting for you when you have finished your training successfully.
All company sponsored CDL training programs include post-graduation employment contracts. In other words, Schneider's 9-month employment contract is shorter than most.
After fulfilling the terms of the agreement, drivers are free to find employment elsewhere without penalty.
If a new driver gets fired or quits early, they will be charged $2000. This is inexpensive when compared directly to other company sponsored trucking school standards.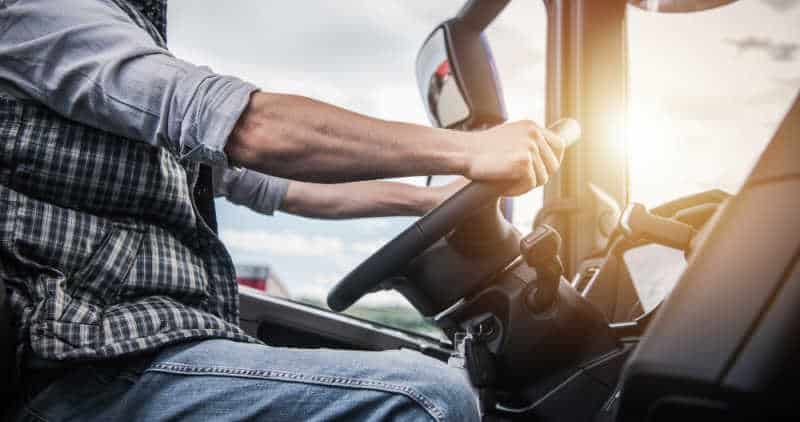 SCHNEIDER CDL APPRENTICESHIP PROGRAM SCHEDULE
Weeks 1 & 2 – Classroom safety, logging, company procedures and on-site equipment and driving training
Weeks 3 & 4 – On the road with a driver trainer, where students spend most of their time driving
During weeks 3 and 4, students –
Will be reimbursed for meals (must submit receipts)
Transportation paid if they need to meet their trainer at another location
Will be in a truck with another student and trainer (2 to 1 student-to-trainer ratio)
Week 5 – CDL skills test preparation and testing
SCHNEIDER TRAINING – DAILY LIFE
Online reviews show that the instruction, meals and lodging provided during training exceeded student expectations. This is a definite perk for Schneider. Other trucking school accommodations are reported by students as dreadful.
In some instances students had rooms to themselves, and had lots of free time on the weekends to relax and prepare for their upcoming CDL tests.
Spending so much time around people from all walks of life during intense training can definitely be stressful.
But, in just a little over five weeks graduating students can be a solo driver in their own truck. That is the ultimate goal of any truck driver training program.
SCHNEIDER'S CDL APPRENTICESHIP PROGRAM – WHAT TO BRING
Though Schneider covers lodging and most meals during training, students will need to bring enough money to cover personal expenses and some meals during training.
Students will also need to bring the following items:
An original birth certificate
An original Social Security Card
A driver's license from their home state
Verifiable employment history
Phone, cable and utility bills to prove residency
Proof of citizenship or right to work in the United States
Multiple changes of clothes, appropriate footwear, sunglasses, hat and toiletries
Pens and notebooks
There may be other things you need to bring as well. Therefor, be sure to get a complete list from your recruiter before heading out.
PAID CDL TRAINING – TUITION REIMBURSEMENT
Unlike with their Apprenticeship Program, students who opt for Schneider's Paid CDL Training do not get paid while getting their commercial driver's license.
Schneider repays students' tuition (up to $7,000) in small increments each month while working for Schneider.
It is a great program for students who have completed CDL school elsewhere and want to hire on with a company who'll reimburse them for the cost. If this is the case and you've already completed and paid for your truck driving training, Schneider could be the answer for you.
To be eligible for tuition reimbursement, new drivers must:
Have received their Class A CDL (or completed a refresher course) within the last 12 months
Be actively working as a full-time Schneider driver on the day of payout
Provide receipts or loan agreements as proof of attending truck driving school
HOW DOES SCHNEIDER TUITION REIMBURSEMENT WORK?
Solo drivers are reimbursed $200 per month for the cost of truck driving school
Team drivers are reimbursed $400 per month
Reimbursements are distributed on the 3rd paycheck of each month
The first payment is generally made after 30 days of employment
Drivers are reimbursed up to $7,000. But they must be full-time company employees
In addition, for those who've taken out loans to pay for their CDL training, Schneider can schedule direct payments to the company from where you've borrowed the funds.
For more information on Schneider's grant and loan programs, check out How to Pay for Truck Driving School with Schneider
SCHNEIDER TRUCKING CAREERS
Few other national mega carriers offer as many driving opportunities as Schneider National.
Though some of the best jobs are only open to experienced drivers, new drivers may be able to sign on for the following positions :
Over-the-road
Local
Regional
Dedicated
Intermodal
SCHNEIDER PAY AND HIRING AREA
Depending on which division they hire on with, new Schneider drivers generally start at .43 cents per mile. (Says Schneider)
It's also important to note that though Schneider may hire drivers from all 48 states, that doesn't necessarily mean they hire from everywhere within those states.
In other words, if you live in a particularly rural area hundreds of miles away from one of their terminals, they may not hire you.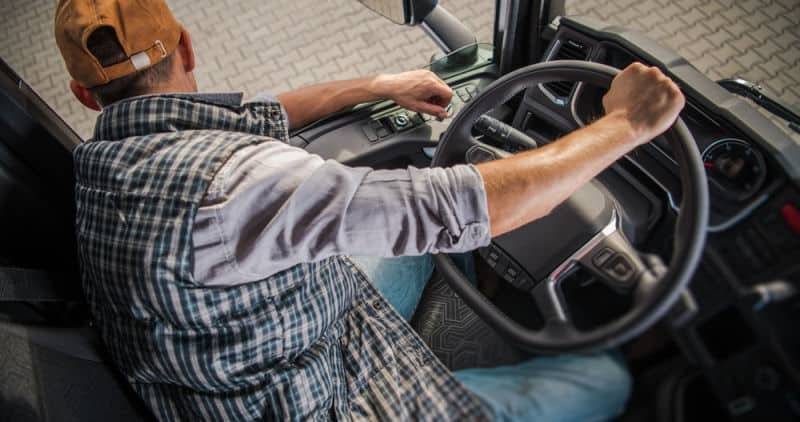 WHAT TO CONSIDER WHEN CHOOSING A CDL TRAINING PROGRAM
Choosing the truck driving school that best suits your needs may seem overwhelming.
That said, by considering the following key elements of the training programs you're considering, you'll increase the likelihood of having a positive experience –
The amount of classroom, range and on-road driving time
Reputation – quality should trump cost
Will the school provide transportation, loading, and meals?
Will you train on trucks with automatic or manual transmissions?
Are financing and grant programs available? Are there company sponsored (paid) options available?
Any hidden costs?
THINGS WE LIKE ABOUT SCHNEIDER
The company has 2 good driver training programs – CDL Apprentice and The Tuition Reimbursement program
Their program terms seem to be straightforward
Schneider pays for transportation, lodging and some meals during training
Students can either be paid while training or have their tuition debt forgiven after fulfilling their employment obligation
They've been in business for a long time and are financially stable, with an overall decent reputation (compared to the competition)
Lots of driving opportunities for new and experienced truck drivers
Multiple terminals across the country
THINGS WE DON'T LIKE ABOUT SCHNEIDER
An apprenticeship student must have their CDL Learner's Permit before starting in Schneider's CDL school (not a big inconvenience although it can be for some candidates)
Only three school locations owned and operated by Schneider
No paid CDL training programs currently offered in Canada
Training is shorter than some of the other paid CDL training schools (more training is always a good thing)
Although training options seem to be good, we can't attest to happy drivers when sticking around for the 'long haul', working for the company post training
Orange trucks? Enough said
SCHNEIDER DRIVER COMMENTS
Brandanlieter, January 2021. I started with Schneider for a regional position at .42 cpm. Drove 2194 miles my first week. Somehow my paycheck was $354 gross and $209/diem pay for a NET total of $516. I'm no mathematician but 2194 X .42 = a bit more than that! Anyways, Looking at my settlement breakdown on their website, I see 3 different types of miles driven: deadhead miles at .15, loaded at .25 and something else at .25. Not seeing where .42 comes into play here. Look, I get they aren't going to pay 'noobs' that great until they gain experience, but you're right, no wonder there's a shortage cuz I'm about to wrap up this career experiment after my first couple checks.
George Wilson, January 2021. As far as I know Schneider is a good company to start with. But I would go there through a private driving school first and get my CDL that way, and first take advantage of Schneider's advanced training which is world renowned in the industry and then you are almost guaranteed a job if you successfully pass their regimental requirements. This would be an asset to your portfolio. For your career with them or 5 years down the road, you want something juicy like for Mecun auctions or General Motors.
1976 – Youtube Name. I do Schneider Liquid Chemical Bulk. Did my CDL schooling elsewhere which Schneider reimbursed me for. Good equipment, good maintenance, pay is good for starting out. Do your 2 or 3 years and then work out a better pay or move on to greener pastures. Good place to learn.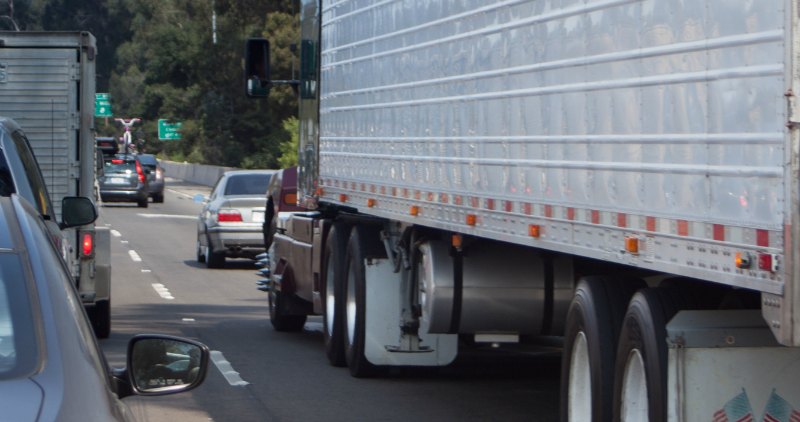 THE VERDICT – COMPANY PAID CDL TRAINING WITH SCHNEIDER
All told, Schneider's two CDL training programs are great options for drivers who've recently obtained a CDL. It's also a good option for those who don't yet have their commercial license.
Featuring a solid reputation, steady work, and lots of job opportunities, drivers can do a lot worse than working for Schneider National.
In addition, getting paid while training or having tuition costs from another school repaid while on the job are big perks.
They offer 2 ways to avoid debt and keep more hard-earned dollars in your pocket.
In short, both programs are definitely worth checking out.
FREQUENTLY ASKED QUESTIONS – SCHNEIDER NATIONAL
Are truck drivers still in demand in the U.S.?
Yes, despite the slowing economy due to the Covid-19 pandemic, truck drivers are still in high-demand.
Will Schneider reimburse me for truck driving school?
Yes, if you're eligible for their Tuition Reimbursement Program, they'll repay your student loan up to $7,000 as long as you're a full-time driver.
Is there a Schneider Trucking School Dallas, Texas?
Yes, Schneider runs an Apprenticeship Training Program in Dallas, Texas.
Is Schneider National a good company to drive for?
Yes, Schneider has a good reputation, lots of driving opportunities, consistent miles and decent pay compared to many other large carriers.
How many months do I need to stay with Schneider to satisfy their contract, after my CDL training?
For Schneider's CDL Apprenticeship Program students must work for the company for 9 months to fulfill their employment contract.
Does Schneider National have paid CDL training in Canada?
Though they used to offer paid CDL training at a facility in Southern Ontario, Canada, it has been closed until further notice.
Does Schneider have a CDL school?
Schneider doesn't run any company CDL schools, but they partner with truck driving schools in Indiana, Texas and North Carolina for the Apprenticeship Training Program.
Is Schneider the best CDL school?
Generally big trucking companies like Schneider partner with top-notch schools. They may not be the best to fit your particular needs. Research the ones you're considering carefully.
What is Schneider National's starting mileage pay for new truck drivers?
Though it depends on which division you'll be driving for, pay for new drivers usually starts around .43 cents per mile.
How does Schneider compare to the other mega carriers in the U.S., like Swift, Werner, CRST and CR England?
Schneider has a better reputation than many mega carriers like Werner, CR England and CRST, but current and past drivers complain of many of the same problems including unpaid time and mileage, insufficient home time, and lack of support from dispatchers and driver managers.
Do Schneider trucks have automatic transmissions?
Years ago Schneider began making the transition from manual to automatic transmissions, and now nearly all of their trucks have automatics.
Do Schneider trucks have APUs?
Schneider began adding APUs (auxiliary power units) to most trucks a few years ago, but not every truck in the fleet has one.
What speed are Schneider trucks governed at?
Drivers report that their trucks are usually governed between 63 and 66 miles per hour. It seems to depend on whether they're using cruise control or not.
Where does Schneider have terminals?
Schneider has dozens of terminals all over the country, click here for a complete list.
Is trucking a dangerous job during the coronavirus pandemic?
Most carriers, shippers and receivers have instituted policies to protect drivers and other employees from being exposed to the virus.