KLLM Trucking School formed from the original company in Jackson, Mississippi in the early '60s. KLLM was originally a regional truck brokerage company.
Now more than five decades later it's a national carrier with a fleet of more than 1,500 company and owner-operator trucks.
They primarily haul temperature-controlled and dry freight through a number of divisions including long haul, regional, local and intermodal.
Like many large and mid-sized carriers experiencing driver shortages, KLLM offers company sponsored CDL training, but restrictions apply.
Locations
KLLM operates accredited CDL schools and certified truck driver training at three facilities across the country:
Find important location-specific information:
KLLM Driving Academy Specifics
The company advertises that students attending one of their truck driving schools can get their Class A CDL licenses in 22 days, and that:
"If you agree to drive for KLLM for one year after you're trained, you'll automatically qualify for a KLLM Scholarship, which will cover the cost of your tuition."
They also offer:
Licensed and accredited truck driver training academies
Up to $514.99 a week during some training phases (before taxes)
Advanced tractor-trailer driving simulators
Temperature-controlled freight training
Late model training tractors identical to the ones used by drivers
Some benefits after only 3 months on the job
KLLM Trucking School Schedule
KLLM driving school is divided into three phases.
Phase 1 – Classroom Instruction
The first phase of truck driver training prepares learners to earn their Class A CDL permit, and Includes time in:
Driving simulator lab
Refrigerated trailer lab
Computer lab
Phase 2 – Driving Training
The second phase puts students behind the wheel of a big rig with an instructor for 12 days, both on the facility's driving range and out on the road.
Phase 3 – Apprenticeship Program
After graduating and getting their CDLs, new drivers will go over the road for 6 weeks with a certified trainer, where they'll earn up to $514.00 per week.
Upon completion of Phase 3, drivers will choose which division they want to work for and get their own truck.
Refresher Course For CDL Holders
For drivers with up-to-date CDLs who've been out of the industry temporarily, KLLM offers Truck Driver Refresher Courses that significantly speed up the process of getting back on the road.
Refresher course students with tractor-trailer driving experience and a CDL skip Phase 1 and proceed directly to Phases 2 and 3.
In Phase 2, drivers spend 8 days on the range and road with a trainer, after which they'll do their 6 week over-the-road stretch before becoming a solo driver.
According to their website, Phase 3 pay is the same for refresher course students as for regular ones.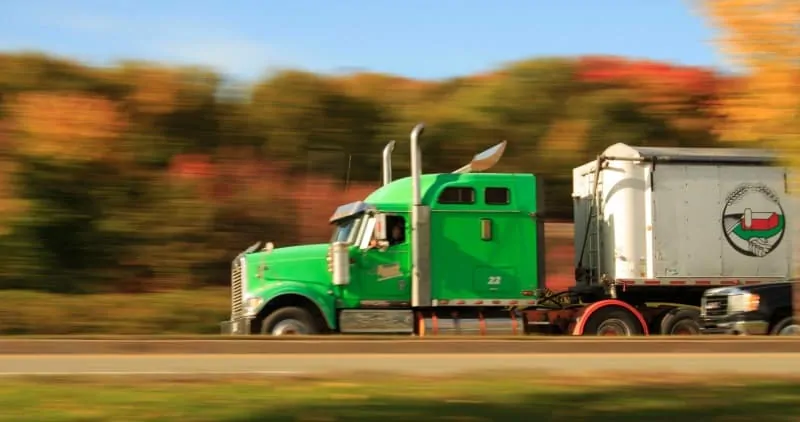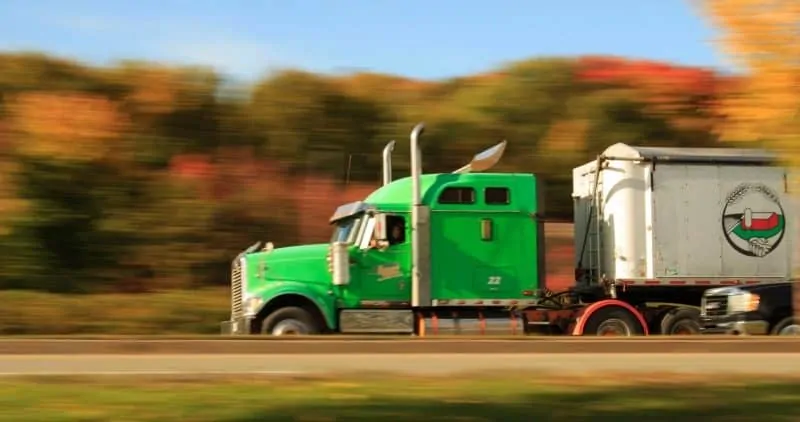 KLLM Payment Driving Academy Payment Options
For most students, trucking schools that offer no out-of-pocket expenses are the way to go.
KLLM Trucking School picks up the tuition tab for students who stick around at least a year after graduation.
However, their website is missing a few details in regard to how tuition is paid and/or reimbursed, so you'll want to bring it up during the recruiting process.
Better yet, get it in writing.
And remember, as a Phase 3 intern you'll be paid for 6 weeks which will help take care of some bills back home.
Minimum Requirements For KLLM Training School
Students who plan on attending one of KLLM's driving schools must:
Be at least 21-years-old
Have no more than two traffic violations in the past 3 years
Be able to pass DOT physical and drug tests
Meet the physical demands of the job
DUI/DWI and felony conviction restrictions apply (consult your recruiter)
Travel, Hotel and Meals
KLLM helps coordinate travel to school, and they provide lodging and some meals during Phases 1 and 2 of training.
Online reviews suggest that students were generally pleased with the accommodations.
What to Bring to Class
You'll need to bring the following items with you to school:
Original full-size birth certificate (no copy)
A valid driver's license (permits aren't accepted)
Original Social Security Card (not laminated or copied)
documents like phone and utility bills for residency verification
Enough money for personal expenses
Voided check for direct deposit
Clothes and footwear suitable for various weather conditions
Toiletries
Pencils, pens and a notebook
Since students will spend 6 weeks on the road with a trainer, they'll need to pack relatively lightly due to space limitations in the truck.
Once drivers have their own truck they can get the rest of their items while on home time.
What to Expect at Orientation
All orientations involve lots of paperwork and getting familiarized with company policies.
It can be boring, but it's a necessary step before getting into nuts and bolts of learning how to drive a truck.
Daily Life at School
Truck driving school is often stressful and challenging, but learning a valuable new skill can be rewarding too.
KLLM's multi-phase training system breaks learning into manageable chunks, and many students progress quickly.
On the downside, the days are often long and some of the topics covered (like safety and hours of service regulations) aren't particularly stimulating.
Phase 1 includes lots of classroom and lab time learning about pre-trip inspections, temperature sensitive freight, and how to log properly.
Phase 2 is nearly 2 weeks of on-site and road driving, and covers coupling and uncoupling, backing, and maneuvering in a variety of situations.
During Phase 3, students will leave the classroom behind and hit the road with an instructor.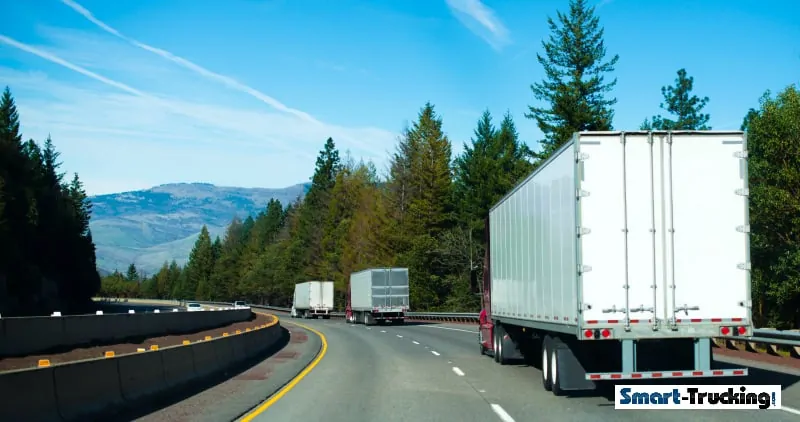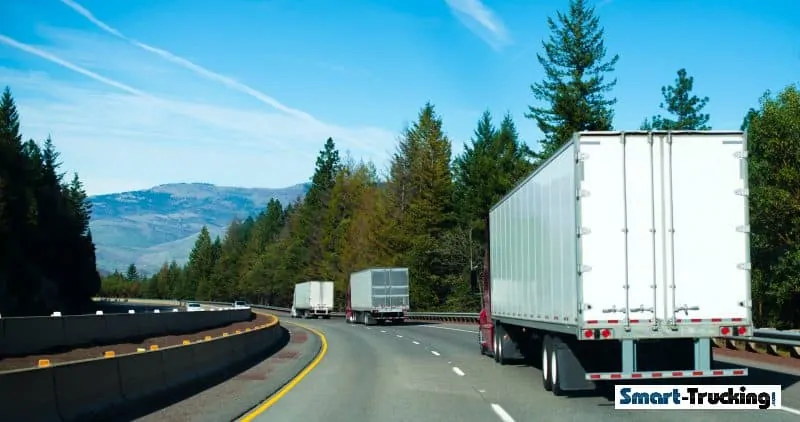 Daily Life With a Trainer
For new drivers who've never been trapped in close quarters with strangers, showered at a truck stop, or slept in the cab of a big rig, life on the road can be a real eye opener.
Driving for long stretches, waking up early, and going without restroom breaks are common.
Add in fatigue, time away from loved ones, and the stress of driving a massive vehicle, and it can be a downright unpleasant experience.
But remember, if all goes well you'll have your own truck in a matter of weeks and you can kiss the student life goodbye.
Interacting With Other Trainees
During training you'll interact with people of all ages from all walks of life.
You'll probably form at least one lasting friendship, but some of your fellow trainees may drive you crazy.
In short, training won't be easy.
Expect moderate amounts of tension and conflict, but do your best to rise above it all and take advantage of your time to learn as much as you can.
KLLM Trucking Jobs Pay Scale
By all appearances, KLLM's pay scale isn't bad by big carrier standards.
According to their website the company's solo driver OTR base pay with verifiable experience is:
0-12 months $.45/mile
1-2 years $.46/mile
2-3 years $.47/mile
3-4 years $.48/mile
4-5 years $.49/mile
5-6 years $.50/mile
6-7 years $.51/mile
7-8 years $.52/mile
8-9 years $.53/mile
9-10 years $.54/mile
10 + years $.55/mile
OTR teams get between $.55 – .60 per mile depending on experience.
Regional driver pay ranges from $.44 – .78 per mile depending on length of haul.
KLLM's website is very detailed in regard to pay, you can check it out here:
Additional Pay
KLLM pays its drivers for additional services and incentives like:
Extra stops – $25 each for 1 or 2, $40 for 3 and over
Layover – $50 after the first 24 hours
Detention – $10 per hour after 3 hours, $100 per day max
$225 orientation pay for experienced drivers who get hired
Fuel, safety, and productivity bonuses
KLLM Driver Comments
Meesh Xx, January 2021. I went to their Chicago Heights IL school in early 2018. They are now in Burns Harbor, IN. All the people were great. I'm still with KLLM after almost 3 years. 1 of their trainers, George, was Trainer of the Year 3 or 4 times in Illinois, with most of his students getting a CDL. He still works there. I had him. Learned a lot from him. Can't say enough about the Midwest School.
Scott Warnick, January, 2021. I Work For KLLM. I Received My $ 5,000 Sign-On Bonus in 2 payments, half After My 1st run, then the other 1/2 after 30 days.
Crown Suge, January 2021. KLLM sign on bonus is $5000 and they pay you the whole $5000 in 30 days. You just have to do your research and know what questions to ask. Great video!! 👏🏾👏🏾👏🏾 Total facts!! 👍😁
Timothy Higenbothem, January 2021. If you want lease operator, go KLLM. I am going back into trucking & with them. They have a $1.00 buy-out at the end of the lease, and have had tons of drivers get their own truck. You can pay the truck off early if you want to and are able.
What We Like About KLLM Trucking School
KLLM's schools are divided into three easy phases
They offer no out-of-pocket options, scholarships, and tuition reimbursement incentives
Their schools are certified and/or accredited
Relatively new fleet of tractors and trailers
Terminals in Mississippi, Georgia, Indiana, California, Texas and Louisiana
Strong freight base
Track record of financial stability
Relatively good pay compared to other large carriers
Decent reputation in the trucking community
They're up front about their pay
Before committing to attending one of their schools, you can chat with a company representative on Facebook.
What We Don't Like
Drivers who don't stay a year get hit with a big tuition bill
Hard to get home time
Recruiters tend to overstate earning potential
Drivers feel like they're just a number
Poor communication
Lots of wasted time waiting for loads
Actual miles can be significantly higher than paid ones
No APUs means high idle time and conflict with driver managers
The Verdict
Compared to other big carriers that operate their own CDL schools, KLLM doesn't have nearly as many drawbacks.
But as is usually the case, previous student's experiences are all over the board.
There's no such thing as a one-size-fits-all driving school, but KLLM Trucking School seems to have a relatively high number of graduates who stay with the company after a year.
That's a good sign in an industry with an average turnover of 100%.
Before committing, reach out to past and current drivers who've gone through their schools to see what they have to say, and never take what recruiters tell you as absolute truth.
Related > 5 Best Ways to Handle the Driver Recruiter
More Paid CDL School Options
F.A.Q.
What kind of trucks does KLLM have?
The trucks are nearly all Freightliners.
Do KLLM Trucks have APU's?
No. They used to, but not anymore.
What benefits does KLLM offer?
KLLM offers a number of benefit options to drivers and their families. Some like medical, vision and dental may be available after just 3 months of employment.
You'll need to wait 6 months before taking advantage of their 410 (K) plan and 5 years until you're fully vested.
What's their home time policy?
According to drivers in some of the regional and dedicated fleets, they get home every 8-10 days.
OTR drivers may be entitled to 1 or 2 days at home for every 2 weeks out, with a minimum trip length of 2 weeks.
Home time policies at many companies are vague, so it's wise to bring it up during the recruiting process.
Does KLLM have a good reputation in the trucker community?
KLLM has a fairly good reputation for a carrier it's size.
What opportunities does KLLM have for company drivers?
KLLM has a wide range of opportunities for company drivers and independent contractors, including?
– Local, regional and OTR
– Intermodal and drayage services
– Temperature-controlled and dry van divisions
Does KLLM have a lease purchase program?
Yes, they do and they are quite attractive to the new driver as an option, with no deposit required, $1 buyout with a clear title, no balloon payments or early payout penalties.
But we are of the mind, that any driver, especially a new truck driver should be exceptionally cautious about signing up to any Lease Purchase Program.
Do KLLM's trucks have manual or automatic transmissions?
Nearly all automatics.
Does KLLM have good trainers?
Most students report that their trainers were experienced and helpful and many keep in regular contact with them.
Others say they were lazy and disinterested, but compared to other carriers, negative trainer reviews at KLLM are few and far between.
Can I repeat the CDL test if I fail?
It's common for some students to fail at least one part of their CDL test on the first try.
Students are able to retake tests, but every school has limits of the number of retests they allow.
Ask your recruiter about their policies before committing.
Do KLLM students get enough time behind the wheel?
Generally yes.
During Phase 2 of training, students get 12 days behind the wheel on the training course and public roads.
During Phase 3, they get 6 weeks of OTR training with an instructor.
How fast are KLLM trucks?
Accounts vary, but most claim they're governed between 64 and 66 miles per hour.
Is there KLLM training near me?
If you live in the south or the Midwest, there's probably a school near you.
East and west coast residents will need to spend a few days on a bus getting to Michigan, Mississippi or Texas.
Does KLLM Trucking Company have a rider policy?
Riders are allowed, but age and other restrictions apply.
They don't allow pets of any kind in their equipment.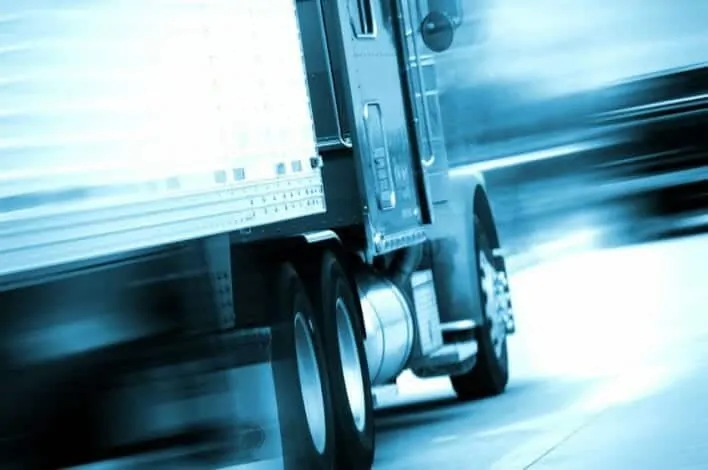 More Articles You May Like