Roehl CDL Training is an option for potential students, seeking out a company sponsored truck driver training program.
Since starting with one truck in 1962, Roehl Transport has grown into a diverse and financially stable company with over 2,000 drivers and seven terminals.
Roehl has dry van, temperature-controlled and flatbed divisions that offer abundant opportunities for company drivers, owner operators and small fleets.
In addition, its reputation and safety record are head and shoulders above much of the competition.
Roehl's national headquarters is in Marshfield, Wisconsin, but company paid CDL training is available at a number of locations across the country.
ROEHL CDL SCHOOL LOCATIONS
**Marshfield, WI Headquarters – 1916 E. 29th Street, Marshfield, WI
**Appleton Terminal – 6915 County Rd BB, Neenah, WI
** Gary Indiana – Training now at this location, as of Sept 2022
** Phoenix Arizona – Training now at this location, as of Sept 2022
Atlanta Terminal – 4215 Bowman Industrial Ct., Conley, GA
Chicago Area Terminal – 6700 W. 15th Ave., Gary, IN
ROEHL TRAINING ONBOARDING PROCESS
Especially for those new to the industry, CDL school "onboarding" can be overwhelming.
Thankfully, Roehl has a 4 day onboarding process. It begins with a straightforward "Qualification Day" that includes –
DOT urine and a non-DOT hair follicle drug tests
A new DOT physical (if you're existing one can't be accepted)
A pre-work screening to determine your ability to perform physical tasks associated with being a truck driver
"Roehl Way" Protective Driving class
Additional training/coaching on Roehl's policies and procedures
You'll receive a payment of $400.00 after completing the onboarding process.
Onboarding is handled at the Marshfield, Gary and Conley terminals, and transportation, food and lodging are provided by the company.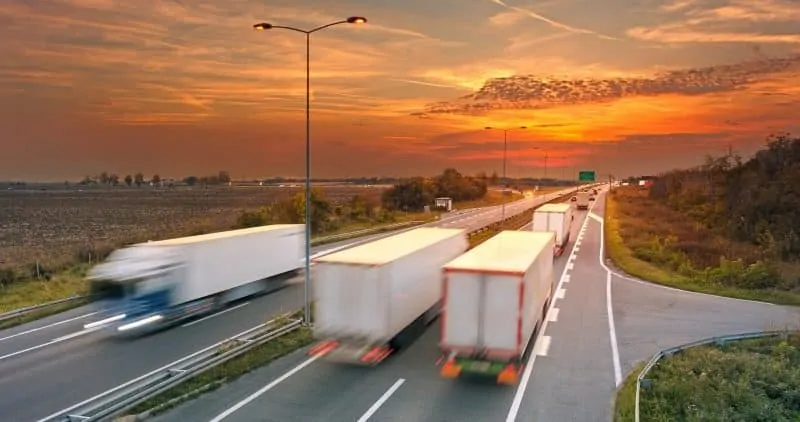 ROEHL CDL SCHOOL STUDENT REQUIREMENTS
To attend a Roehl CDL driving school, requirements include (but aren't limited to)
Must be at least 21 yrs
Pass all necessary background checks
Have an acceptable driving record and valid driver's license
Pass a DOT physical (or have a valid medical card)
Pass both DOT mandated and non-DOT hair follicle drug tests
Pass an on-site physical aptitude test
Successfully complete an interview
High school diplomas or GEDs are preferred, but not mandatory
Must be fluent in English (speaking, reading and writing) and be able to do simple math
CDL PERMIT TEST
The first step to getting a commercial driver's license (CDL) is obtaining a Commercial Learner's Permit (CLP). This will allow you to 'practice' driving to actually get your CDL.
To get your learner's permit, you'll need to pass three written tests at the Department of Motor Vehicles or CDL licensing center in your home town.
To be clear, this must be done BEFORE attending paid CDL training with Roehl.
Roehl's website is full of helpful information and CDL practice tests, so take advantage of this valuable resource.
THINGS TO BRING TO ROEHL CDL TRAINING
Before setting off to a Roehl CDL school you'll need to collect the following items (and more)
Original birth certificate
Original Social Security Card (not laminated or a copy)
Valid driver's license
Verifiable employment history
Documents like cable and utility bills for proof of residency
Proof of US citizenship
Multiple changes of clothes, toiletries, suitable footwear, sunglasses, hat, etc.
Pens and notebooks for taking notes
Always ask your recruiter for a complete list of items to bring, and check out their You Tube video –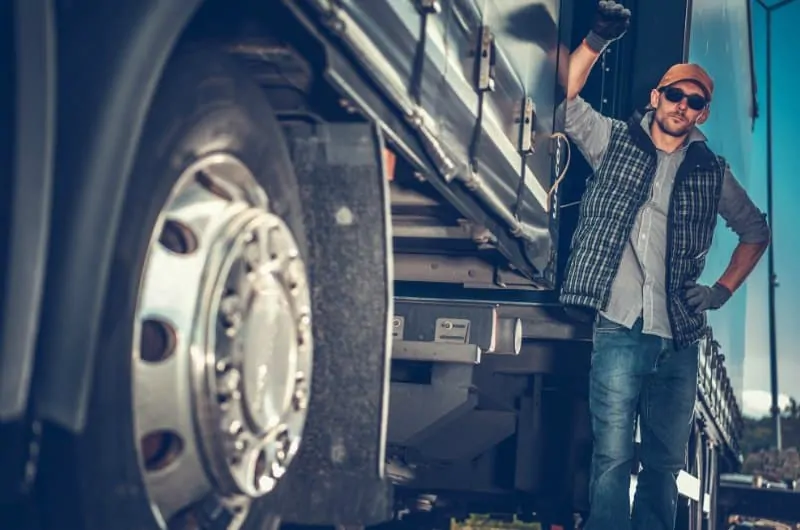 DAILY LIFE AND SCHEDULE AT ROEHL CDL TRAINING
During Roehl training lodging and most meals will be provided.
Their program is divided into the following phases –
Phase 1
During Phase 1, students will train on the same trucks and trailers they'll use after graduation, in order that students will be comfortable with the equipment, when they are working for Roeh.
With a student to trainer ratio of 3 to 1, attendees will get lots of personalized instruction.
The basics are stressed.
Basic control, defensive driving and vehicle inspections
Shifting
Space and speed management
Backing and turning
Coupling and uncoupling
Air brake system
Introduction to communication systems
Map use and trip planning
Post-accident procedures
Training typically lasts about three weeks, and students will test for their CDL in the last week.
Phase 1 students are paid $500 weekly.
Phase 2
Phase 2 students will hit the road with a certified driver trainer hauling freight for actual customers.
Students will also get their first taste of life on the road. A good practical way to get the hang of the job.
Sleeping in the truck
Fueling at terminals and truck stops
Showering, eating and doing laundry in terminals and truck stops
Dealing with shippers and receivers
Logging and performing pre-trip inspections
Training lasts between 19 and 24 days depending on student's progress
Students earn $90 per day. Pretty decent pay when matched up to some of the other company sponsored schools
** Roehl makes it clear that this isn't team driving.
What this means is that when students are behind the wheel, their instructor will be in the passenger seat providing helpful instruction. Many of the paid CDL training schools have been guilty of the practice of team driving with student trainees – a very dangerous practice.
Phase 3
Students who've successfully completed the first two phases of training (and passed the CDL) will be assigned their own truck in Phase 3.
They'll earn the full mileage rate of the Roehl fleet they've chosen to drive for. AND the best part, they'll actually get a load and be able to go home to pick up their things to prep for life on the road as a new driver!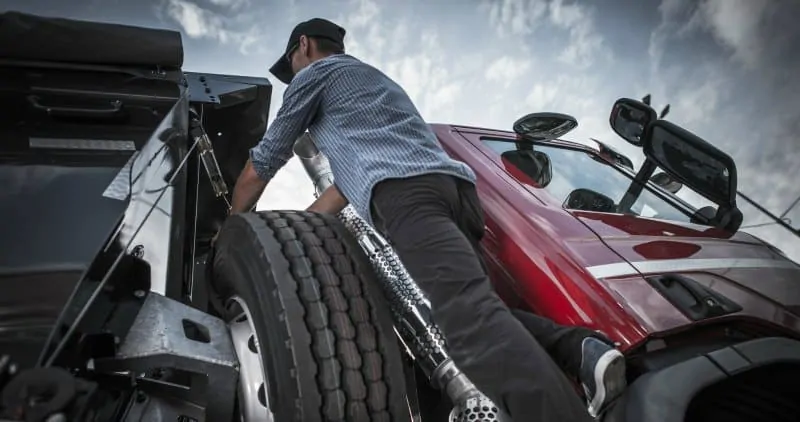 TRAVEL, MEALS AND ACCOMMODATIONS
Roehl pays for lodging and most meals during training, and reviews suggest that both were more than adequate by trucking school standards.
It's not clear whether they coordinate or pay for transportation from your home to school, so be sure to ask your recruiter for specifics.
INTERACTING WITH OTHER TRAINEES
Like it is at all CDL schools, interacting with diverse students from all walks of life can be challenging, especially during intense training.
That said, most students walk away with at least one good friend.
But remember that your primary aim should be learning and taking advantage of the company's resources, so use most of your free time to study and review class notes.
SCHOOL PAYMENT TERMS
Here's the deal with Roehl's payment term. In most cases, there aren't any.
Roehl views driver training as an investment, and by fulfilling the terms of their agreement you'll get your CDL for no cost to you.
Compared to what non-carrier schools charge it's a great deal – you'll just need to stay with the company for
About 15 months
or 120,000 miles
Roehl promises to live up to their end of the bargain by providing continual on-the-job training, great equipment and a professional work environment.
But do keep this in mind. IF you bail early, you're on the hook for tuition costs.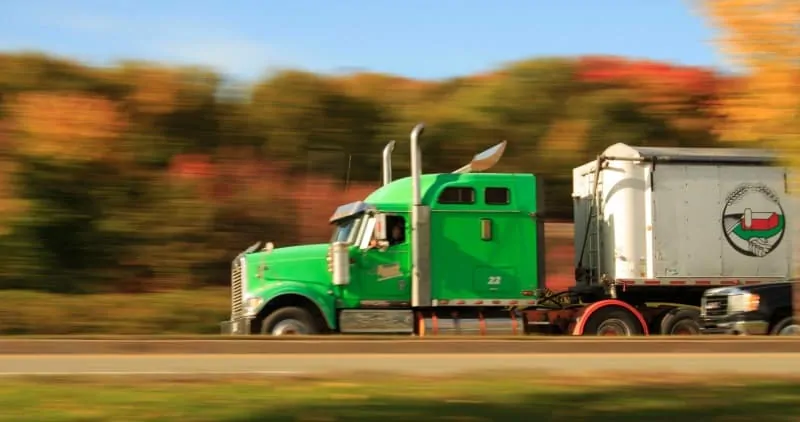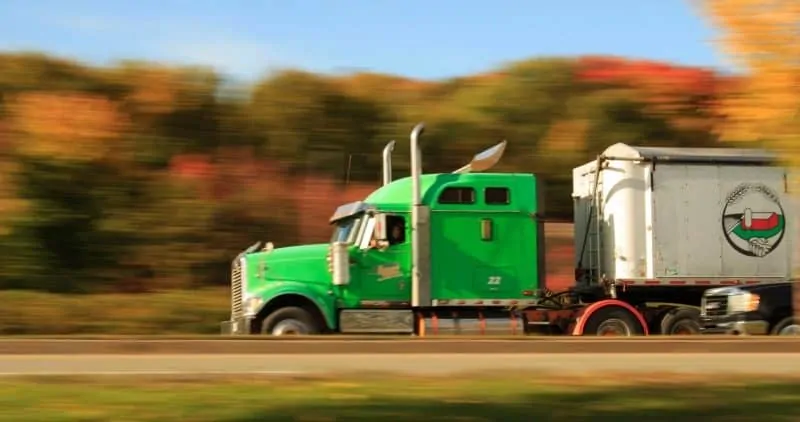 SAFETY
All trucking companies claim that safety is their number one priority.
However in the real world that's rarely true.
But in Roehl's case, they've been awarded
The Truckload Carrier Association's Annual Fleet Safety Grand Prize twice
The American Trucking Association's President's Award three times
So maybe they actually put their money where their mouth is.
The "Roehl Way Protective Driving Program" is one of the industry's most advanced safe driving programs. It has shown to drastically reduce accident rates.
According to Roehl, drivers have the final say on whether road conditions are safe enough for driving. This is the way all trucking companies SHOULD operate, but unfortunately, this is rarely the case.
PAY
Driving is all about freedom, safety, protecting your CDL and MAKING MONEY.
Roehl doesn't list starting pay for inexperienced drivers on its website, but they're quick to point out that many new drivers make nearly $5,000 a month within 9 months.
So that's about $60,000 per year, a salary well above the industry average for new drivers who aren't afraid to work.
Experienced flatbed drivers can start at 59 cents per mile (no mention of dry van rate)
The top 50% of Roehl drivers in all divisions make nearly $65,000 annually
Top drivers make nearly $100,000 per year
Roehl consistently ranks on the National Transportation Institute list of top paying companies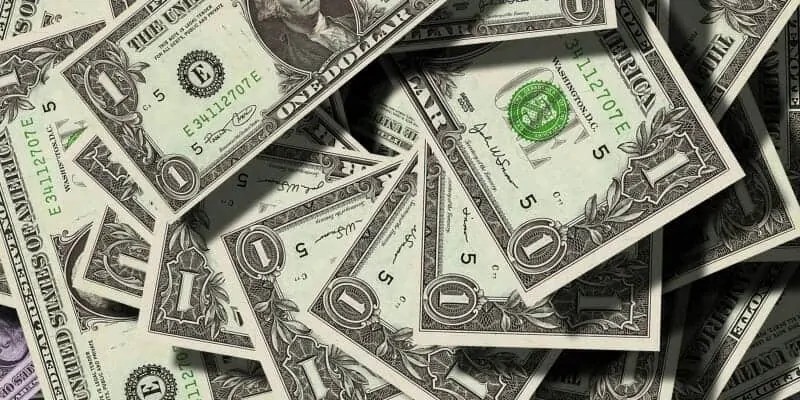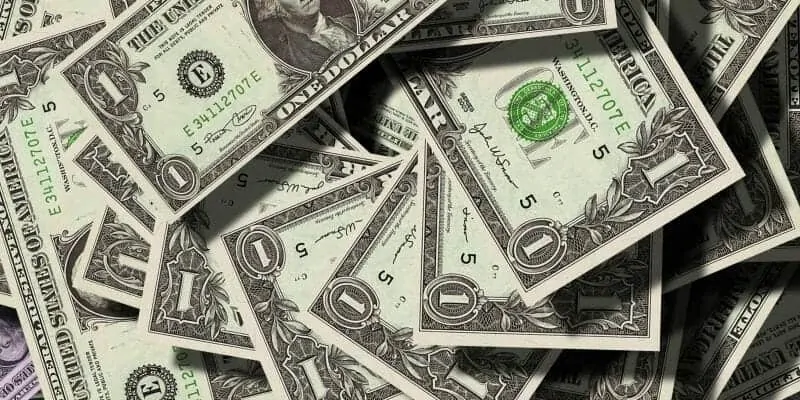 WHAT WE LIKE ABOUT ROEHL
Good pay and safety record
Financially stable
Well-maintained late model equipment
Lots of opportunities with different fleets
Good home time and benefits
Pet and rider policies
Round-the-clock dispatching and driver services
WHAT WE DON'T LIKE ABOUT ROEHL
Don't have as many terminals as other carriers
They may not hire drivers from every state
You'll have to repay tuition in full if you don't fulfill the terms of their agreement
Drivers claim they're not always paid for extras like tarping and detention
Inconsistent miles from week to week
Tuition cost may be as high as $7,000 if you quit or get fired before 120,000 miles (according to one review)
ROEHL – THE VERDICT
Roehl has a solid reputation as a no-nonsense company that treats its drivers fairly.
In addition, Roehl's CDL training program terms are straightforward, and they offer multiple locations across the country where new drivers can get their commercial driver's licenses.
Though they're not as big as many other companies that offer CDL training, in many cases that can be a huge plus, especially for drivers who prefer friendlier, less corporate settings.
In other words, Roehl Transport's CDL School is definitely worth checking out.
ROEHL EMPLOYEE COMMENTS
Though Roehl has more than its fair share of 4 and 5-star reviews, their overall rating on many websites isn't any higher than companies like Werner, Knight and JB Hunt.
Recent reviews on Glassdoor include –
Young Fu, January 2021. I would highly suggest Roehl Transport, as far as getting your CDL with them.
GABRIEL HOWARD. JANUARY 2021. My training company was with Roehl Transport., probably the best CDL company training that there is. They paid for my 2 1/2 to 3 month Technical College at Fox Valley (a very good and renowned technical college) and also paid me $400/week while they were paying for my schooling. It fell apart when I wasn't making the money that they promised in their advertisements. (They promised 60+ thousand a year for new drivers). Even after six months I was fortunate to net a $600 paycheck and yes, I would occasionally make close to a grand a week, though that was if I was given the rare gravy run going out west and drove 3800 miles in a week (rare and brutal in a 62mph truck. ) The reality was that I was making .31 cents a mile and meager miles most weeks. I have friends that are still with them and managed to build a stable career with them, but the problem was or still is that they hire more drivers than what they have freight for. I still highly recommend them because their training is fantastic and they treat you very well. You just won't make any money your first year, if ever. They just have too many drivers versus freight demand.
GARY DOMBUSH, January 2021. I have been with Roehl since August 2020. I went through their 3 phase program 'Get Your CDL Program' and it was an incredible experience. Phase One was learning all the basics to safely operate a tractor-trailer and ultimately testing for your Class A CDL. Phase Two consisted of a couple weeks of OTR training with a trainer. After the trainer and fleet managers have witnessed the progress needed to fly solo, the driver is brought in for an assessment of their skills. Phase Three, the driver is solo on the fleet they have signed up for and are further evaluated with their progress. At the completion of Phase Three, the driver is brought in for another skills assessment. I would be glad to share more feedback in the future. I'm very happy at Roehl. Thank you Dave for all your videos, I watch them often and appreciate all the advice along the way!
ADRIENTEN, January 2021. When I went to experienced driver training with Roehl at their Dallas yard, they offered to pay for my transportation from Houston to Dallas. I ended up not needing it, but they did try. New drivers should be aware that Roehl uses driver-facing dash cameras. Get very used to setting your phone to Bluetooth before you move, you are not allowed to mess with it once you're going. However, the trucks do have Bluetooth but if you're like me and like to stream music.
As a driver with 4 years hazmat experience, I started out at .43/mile. Mileage can vary, but in dry van fleet, they will usually keep you moving as much as possible. Do not turn down the short runs. Yes, they can be annoying but they add up and Roehl gives a short haul bonus as well as loading and unloading pay. After 2 hours, detention pay starts. Keep accurate records so you can submit them to get paid.
Jessica Arnold, January, 2021. I didn't attend their new CDL training, but I am currently with Roehl and couldn't be happier. I'm making as much per mile hauling a dry van as I was working tanker for Schneider, and Roehl keeps me moving a lot better than Schneider did. I also have my cat with me on the road and she's a real life-saver sometimes.
The experienced driver training I did receive from Roehl struck me as very similar to what I got from Schneider. In fact, I've seen a LOT of office staff and safety personnel at Roehl who were former Schneider employees, which probably explains the similarity.
As a former Schneider driver, there's not much that Roehl does that's much different, which I feel is a good thing. I liked working for Schneider, they just didn't keep me moving or pay as well, and Roehl does both.
However, drivers who are not used to dash cameras should beware: Roehl has both outward and driver-facing cameras. It can cover your butt as long as you're doing everything you're supposed to, but if you're reaching for your phone or some other distraction and the lane alert goes off, you'll hear about it.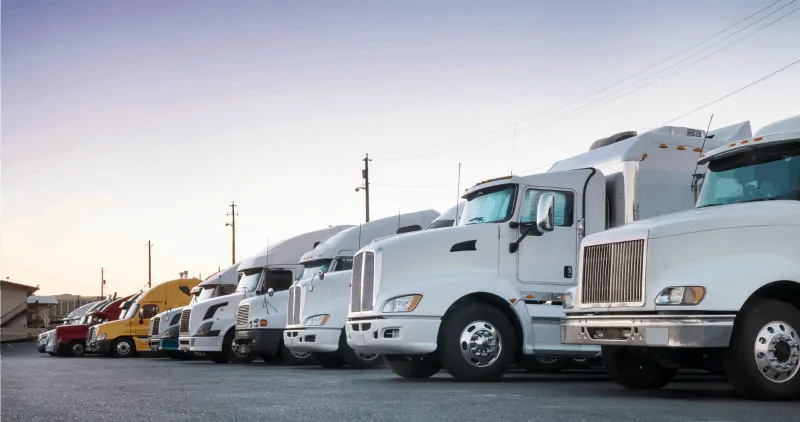 More Company Sponsored CDL Schools
F.A.Q.
How long is Roehl trucking school?
From beginning to end, Roehl's training (classroom and driving) lasts approximately 6 or 7 weeks.
Is Roehl's company paid CDL training a good deal?
Yes, if you fulfill the terms of the agreement it's a great deal – free!
Does Roehl Transport offer paid CDL training?
Yes, this trucking company does offer paid training and trainees receive $ in the training phase of their program.
Does Roehl hire in all states?
Roehl has the biggest presence in the Midwest, Southeast and Southwest, and they don't generally hire drivers from every state.
Will I have to sign an employment contract?
Yes, to take advantage of Roehl paid CDL training you'll have to sign an employment agreement.
Where are Roehl Transport's terminals located?
Roehl's terminals are located in Marshfield, WI, Gary, IN, Conley, GA, Dallas, TX, Phoenix, AZ, Appleton, WI, Iron Mountain, MI. Do keep in mind that CDL training isn't offered at every one of their terminals.
Will I be forced to team after graduation?
No, Roehl doesn't force anyone to team.
Does Roehl Transport have a lease program?
Yes, Roehl regularly sells and leases used equipment to owner-operators and small fleet owners.
Am I guaranteed a job after graduation?
If you've passed all the pre-employment checks and fulfilled the requirements in each phase of training you'll have a job with Roehl after graduating and getting your CDL.
Are pets and riders allowed?
After six months drivers are eligible for Roehl's pet and passenger programs. However, unfortunately, their pet program is suspended temporarily due to Covid-19.
Do Roehl trucks have automatic transmissions?
Roehl has trucks with manual and automatic transmissions, and drivers can choose whichever they prefer.
What kinds of trucks does Roehl have?
Most of Roehl's trucks are Freightliners and Internationals.
Do Roehl trucks have APUs?
Yes, most Roehl trucks do have APU's.
Are Roehl trainers properly qualified?
The trainers at Roehl Trucking are more experienced than most of the other company sponsored training schools.
How much time will I get behind the wheel during Roehl Paid CDL Training Program?
Due to their low student to trainer ratio, student drivers get plenty of time behind the wheel during Phase 2 of training.
What speed are the trucks governed at?
Roehl trucks are governed between 65 and 68 miles per hour.
Does Roehl have EZ Pass?
Yes, Roehl's trucks are equipped with EZ Pass.
How much home time can I expect?
Roehl has different home time options. i) 14/7 – Get 7 days off, after 14 days on the road. ii) 7/4 – 7/3 – Get 7 days driving followed by 4 at home, then another 7 days driving and 3 at home. iii) 7/7 – 7 days on the road, 7 at home. iv) Local drivers based out of their company terminals get home daily.
What kind of Roehl Transport jobs are available?
Roehl has national, regional, dedicated and local divisions in flatbed, dry van, and climate-controlled freight.
Will I be required to have endorsements to work at Roehl?
Most of Roehl's freight doesn't require CDL endorsements.
Does Roehl have a referral program?
Drivers who refer an experienced CDL driver to Roehl Transport can get up to $1,500. However, we are of the mind with any company that referral and bonus programs are rather shaky.
Is there a sign-on bonus?
There may be sign-on bonuses, but only for experienced drivers.
Is a Paid CDL Training program a better option than a privately owned CDL School?
Paid CDL Training and Private CDL Schools are very different in many ways. They vary greatly in upfront costs, contractual obligations, skill level and experience of trainers, job opportunities, training program length, just to name a few. The individual needs to look carefully at all options available to them. Then make a well thought out careful decision.
Is there truly a truck driver shortage?
Yes and no. There is a shortage of drivers, yes. But truly the numbers of qualified truck drivers is lower, as the trucking industry has been failing to keep truck drivers satisfied enough with pay and working conditions, to keep them in the industry. Thus, the lack of truck drivers available for work in North America.
Will truck driver pay improve?
The truck driver shortage is forcing some trucking companies to pay more to drivers. The increased pay has typically been only a few cents per mile, which truly doesn't add up to much on a driver's weekly pay. But recently, due to the worldwide pandemic, there is an even greater shortage of qualified truck drivers in North America, and trucking companies are finally stepping up to the plate and raising driver pay to a level that is more acceptable to drivers. It's about time that the trucking industry recognized that pay has been seriously inadequate and drivers need to be paid more fairly, in order to retain drivers.