Though it's still a relatively small segment of the overall transportation industry, hot shot trucking has steadily grown in market share in recent years.
It originated from the need for shippers to move freight more quickly, cost-effectively, and with less hassle and planning than was normally the case with the industry's big players.
Compared to the truckload and LTL sectors, it's largely dominated by one-truck operators and small fleets owners who've had their fill of the low pay and poor lifestyle typically associated with driving company trucks.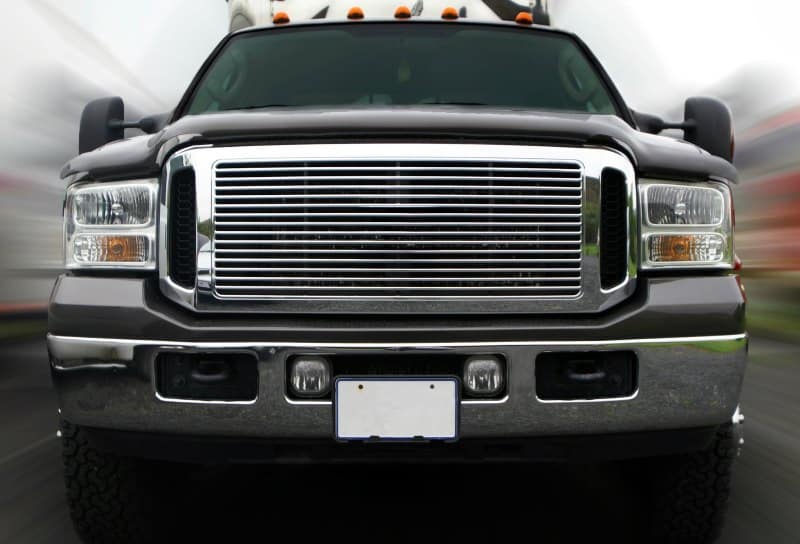 For many experienced and would-be hot shot truckers, it's the dream of owning their own business and keeping more of the fruits of their labor that draw them in.
For others it's home time, or the notion that less oversight and regulation make for a more rewarding experience.
There's no doubt that hot shot trucking does offer unique opportunities, but as you may have guessed, it's not all fuzzy bunnies and rainbow sherbet.
In fact, for the uninitiated it can be a business fraught with pitfalls.
Hot Shot Trucking vs. Expedited
First let's take a look at the differences between hot shot and expedited trucking.
Though the terms are often used interchangeably, they really shouldn't be.
Simply put, hot shot truckers operate smaller rigs, haul lighter less-than-truckload freight, and offer more flexible and time-sensitive services than their counterparts in Class 8 trucks.
We've all seen them out on the interstate.
Big dually Dodges, Chevys and Fords with aftermarket chrome stacks, and single-axle Internationals and baby Freightliners pulling trailers loaded with everything from custom signs and insulation, to shiny new dumpsters and classic cars.
Hot shot combination units typically fall in the Class 3-5 range, which gives them gross weights of between about 10,000 and 26,000 pounds.
And they're usually hitched to trailers like goosenecks, drop-decks, and light auto-haulers connected by a 5th-wheel.
The hot shot and expedited trucking service sectors do share a number of similarities, but as its name implies, expedited trucking is more geared toward ultra-time-sensitive freight.
Here we're talking about extraordinarily valuable, irreplaceable, and perishable items, and those absolutely necessary to keeping production facilities up and running.
There are some exceptions, but expedited operators don't usually run combination vehicles.
Instead their trucks of choice are cargo and Sprinter-style vans and straight-trucks—the latter of which are easily recognizable because their sleepers are often larger than their freight compartments.
They're almost always operated by team drivers, and though their rate-per-mile makes most truckers salivate, there's lots of sitting around and waiting associated with operating an expedited truck.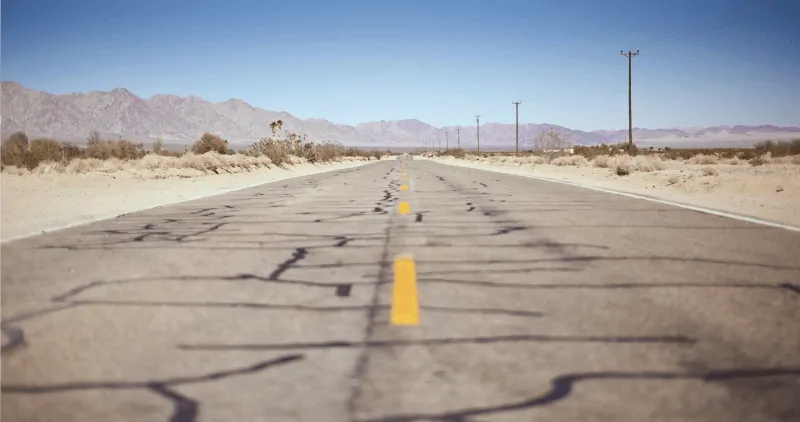 Finding a Good Hot Shot Trucking Company to Work With
If you've spent any time in the industry, you probably already known that trucking companies aren't all the same.
This goes for truckload, LTL, hot shot carriers, and everything in between.
There's nothing worse for a new driver than unwittingly signing on with a struggling or less-than-reputable carrier.
This is especially true after months of preparation and a big initial outlay of cash.
If you're unlucky enough to find yourself in this position, you may wish you'd never left the relative safety of your company driving job.
The good news is that with a little research and planning, this scenario can be avoided altogether.
It all comes down to vetting the companies you're considering working with, getting independent reviews from previous and current drivers who've worked with them, and making sure they're financially stable and able to deliver on the promises their recruiters made.
Related > 5 Important Things You Should Know About a Career in Trucking
Is Hot Shot Trucking Profitable?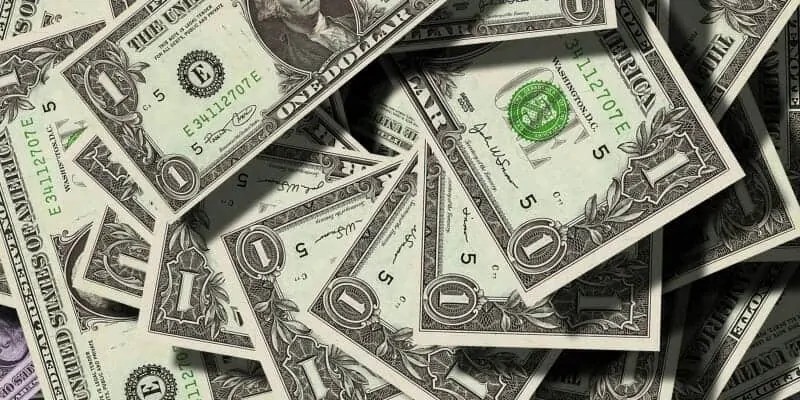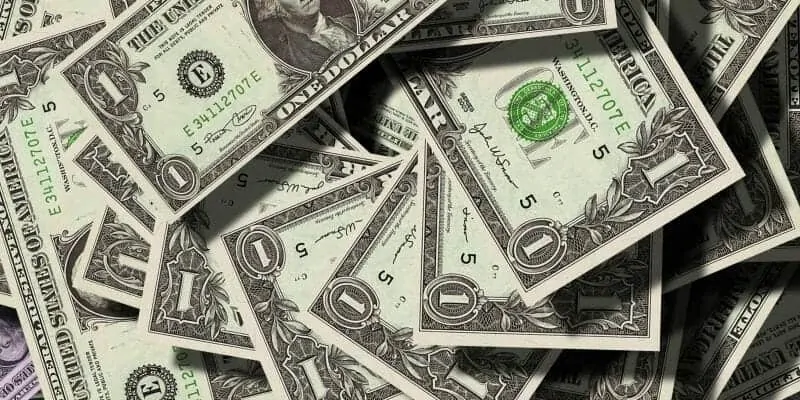 Like many questions in the trucking industry, the answer could be yes, no, or maybe.
That's because there are so many variables involved—many of which you'll have little control over.
Some business savvy operators who've mastered the art of cultivating relationships, operating efficiently, and finding consistent high-dollar loads are wildly successful.
But on the flip-side, there are lots of hardworking and well-intentioned hot shot truckers who've experienced colossal failure.
If you've got the time, take an hour or two and watch a few YouTube videos on hot shot trucking.
Type 'make money hot shot trucking,' or 'is hot shot trucking worth it' into the search bar and see what pops up. Not only will you be entertained by what you see, but you'll learn a lot too.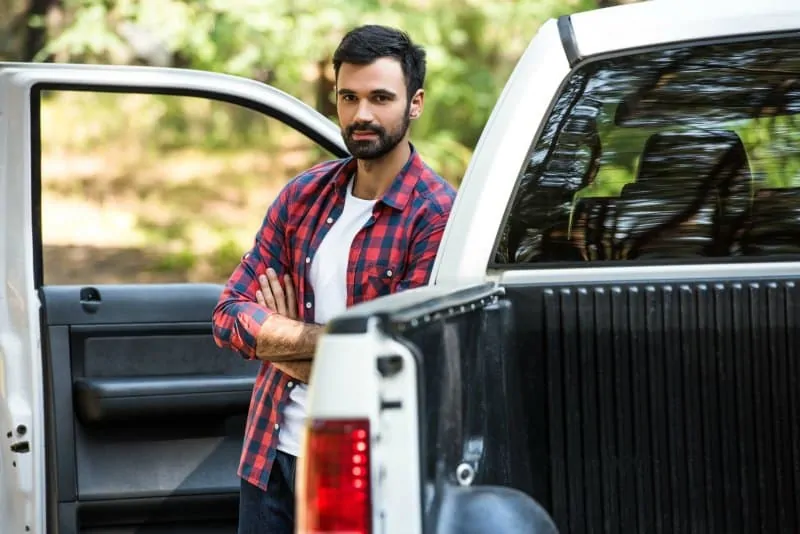 Related > Sure Fire Owner Operator Tips + Advice For Profit And Success in 2020
Downsides and Risks of Hot Shotting
Driving a company truck may not offer most drivers the freedom, income, and lifestyle they're after, but compared to running a one-truck hot shot business, it's a pretty low-risk gig.
As a company driver you may get stiffed on a paycheck or find yourself stranded at a truck stop in Des Moines if the company you're working for goes under. But other than that you'll usually walk away unscathed.
On the other hand, if you're a hot shot owner operator who's mortgaged his home to buy pricy equipment, you (and your family) may be in a world of hurt if the economy tanks or the company you're leased to closes its doors unexpectedly.
Related > Which is Better? Company Driver vs Owner Operator Trucking Jobs?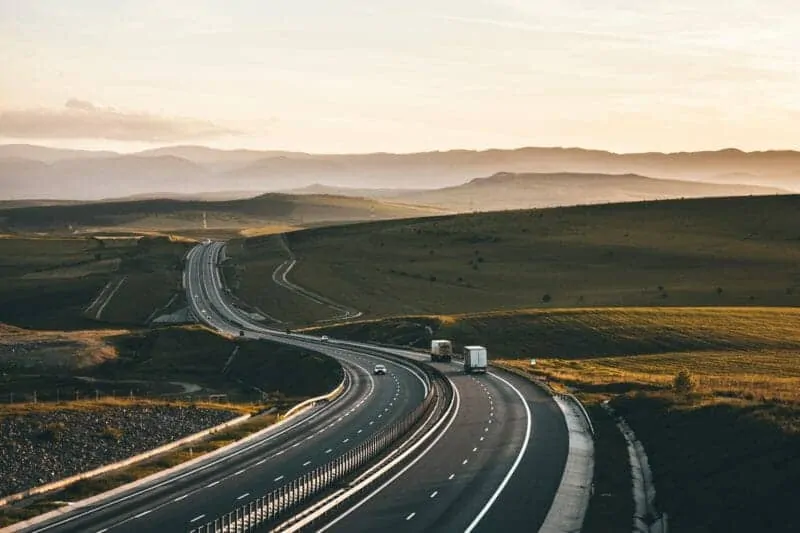 Things to Know Before Getting into the Business
More than a decade ago when hot shot trucks began showing up on the scene, they largely flew under the regulatory radar.
The spirit of the 'Wild West' permeated the budding industry.
CDL Needed?
These days however, they're heavily targeted by the DOT because hot shot owner operators don't usually have their commercial driver's licenses. They're often much less informed about the regulations that pertain to them than the drivers of Class 8 trucks.
CDL licenses are divided into three groups—classes A, B, and C.
The manufacturer's weight ratings for the power unit and trailer, and the combination's overall gross vehicle weight rating (GVWR) will dictate which (if any) you'll need for hot shot trucking.
Learn how to get a Class A CDL
What About Brakes?
You'll also need to determine whether your truck and trailer will need air brakes, a light, medium, or heavy-duty fifth wheel, and how it'll need to be secured to the truck's bed.
This information is readily available, so familiarize yourself with it.
In all sectors of the trucking industry it's important to know the rules that relate to axle weights, proper load securement, and hours-of-service (HOS) regulations.
Load Securement?
Most hot shot trucks are flatbeds, so knowing the correct way to secure loads is vital for safety and regulatory reasons.
Hours of Service Rules Apply to Hot Shot Trucking?
It's a common misconception in the hot shot business that HOS rules don't apply, but when moving commercial freight they do.
Drivers may be required to run log books too, but they often don't.
Many drivers don't even know if they're required to stop at scales.
Though many are true professionals, a significant portion of hot shot drivers have no experience or formal commercial driver training whatsoever.
Find FMCSA Hours of Service Rules. Be sure to check if they apply to your particular situation.
Making a Few Extra Bucks Here and There!
Especially in the northern oilfields where hot shot trucking initially took root, it's common for farm hands looking to make a few bucks in the off-season to hitch an old trailer to an even older pickup truck and hit the road hauling freight.
If you guessed that their equipment isn't usually up-to-snuff, and that they have no real understanding of DOT regulations, you're correct.
And Insurance?
Many hot shot operators don't carry proper insurance either, and they often lack the necessary permits and licenses to operate in the states in which they travel.
It's a sad truth, but hot shot drivers tend to get looked down upon by their big rig driving counterparts for the aforementioned reasons.
Related > Best Trucking Companies to Work For in the U.S.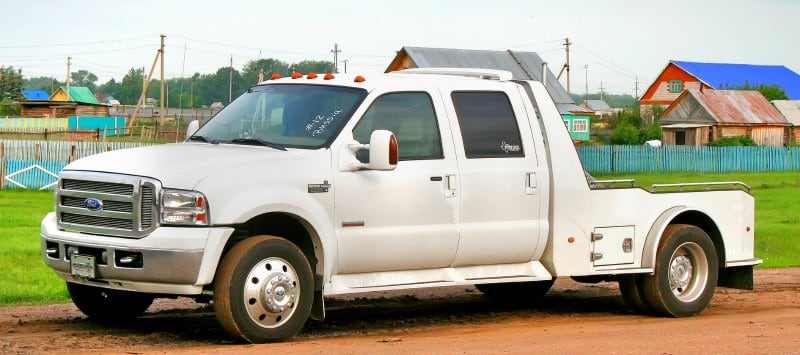 Finding Loads and Jobs
Most hot shot trucks you see out on the open road are owned by the guys driving them.
It's an owner operator dominated business.
But there are company driver positions available too. Many of them may not be dream jobs, but they're great stepping stones for newbies looking to get some experience under their belts before striking out on their own.
Hot shot driving jobs are all over the internet, as well as in the free trucking magazines available at truck stops.
For new hot shot owner operators running under their own authority, finding freight can be a challenge.
If you're in this position, load boards will probably be your bread and butter until you've established relationships with shippers and brokers.
Load boards can be a new driver's best friend, but getting paid quickly and accurately is often a big issue that can put a serious crimp in an already-tight cash flow.
It's also important to verify the weight and dimensions of the load you're considering. It's not unheard of for unscrupulous shippers and brokers to understate (lie about) a load's weight to make it more appealing. After all, the lighter the load the less fuel you'll use hauling it.
Nearly all load boards require a monthly subscription fee, but the costs are low compared to the revenue they'll help you generate, so they're wise business investments.
Below are a few of the most popular: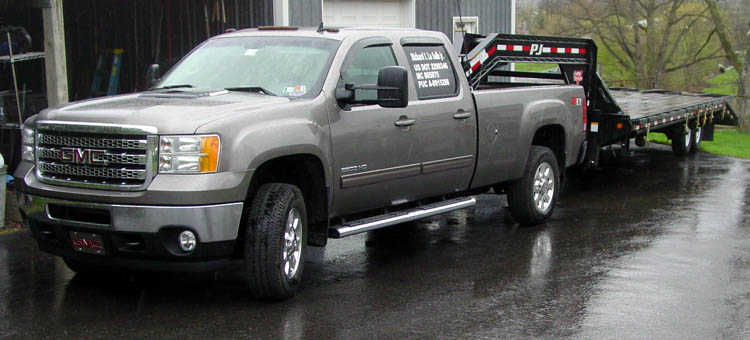 Starting Your Own Hot Shot Trucking Business
Let's assume for the time being that you've already got a valid CDL, an up-to-date medical card and some driving experience.
If you don't, check out this article first.
If you do, read on.
1. Insurance
It's one of those words that makes truckers cringe, but without it your dreams of being your own boss are DOA.
In many cases the insurance you'll need will be dictated by the company you work for and the freight you'll be hauling.
Here are a few rules of thumb:
FMCSA requires $750,000 in primary liability coverage
Some carriers and customers require $1,000,000 or more
Cargo insurance is usually required up to $100,000 per shipment
Most insurers offer discounted rates to CDL holders
In a recent survey of hot shot operators, most claimed to pay between $4,000 and $6,000 per year for their liability coverage.
Before signing on the dotted line with an insurer, make sure they've got experience in the hot shot business. If they do, they may be one of best resources you'll have as a new entrant into the market.
2. Employer Identification Number (EIN)
An employer identification numbers (EIN) is a 9-digit tax reference number generated for business owners by the IRS.
As a self-employed businessperson with no other employees you may not need an EIN, but if you determine that you do, you can apply directly on the IRS website and receive one free of charge.
3. Form an LLC to Protect Yourself
Click the link below to see how.
Types of Business Ownerships – A Guide For Truckers
4. Open a Business Bank Account for your New Company
Opening a business bank account is almost as easy as gaining weight on the road.
When running any business it's important to keep personal expenses separate from business ones, and a business bank account will help you do just that.
In an attempt to attract new customers, many banks offer cool programs and incentives geared toward small business people, so ask about them while you're in the information gathering phase.
5. Make Sure your Medical Card and DOT Physical are Current
Without an up-to-date DOT physical and medical card, that CDL in your wallet is as useless as an expired credit card.
DOT Medical exams (physicals) are good for up to two years, but they must be administered by a licensed provider listed on the FMCSA's national registry.
6. Get a Copy of Your MVR for Prospective Employers and Carriers
Your MVR is a comprehensive report of your driving history.
Insurance companies and carriers will want to know you're not a clueless steering-wheel-holder prone to frequent accidents before they'll agree to work with you.
You can get a copy of your MVR from the Department of Motor Vehicles in the state in which you live, from an insurance provider or 3rd party company, or through the carrier you're looking to lease on with.
7. Start Thinking about Whose Authority You'll Operate Under
Before operating a commercial vehicle, you'll need formal permission from the government.
For detail-oriented folks who don't mind wading through tons paperwork and red tape, getting their own Department of Transportation (DOT) and Motor Carrier (MC) numbers may be a path to true independence.
But a far easier and less time consuming route is operating under the authority of the carrier you'll be leased to.
In this instance, they'll usually have trained personnel who handle all the details on your behalf.
This is often the best option for new owner-operators who'd rather haul loads and make money than push paper. Keep in mind that the company will charge you for these services, but the costs are usually low when compared with the time it'd take you to do them on your own.
If you're hell-bent on operating under your own authority, consider doing it only after you have a year or two of experience in the industry.
8. Get the Right Equipment for the Job
By now you're probably imagining rows and rows of shiny new trucks with powerful engines, glistening paint, and killer stereos.
All those things are great, but at the end of the day they may not make you any more money than a truck with fewer bells and whistles… and a smaller price tag.
Though they're cheap by big rig standards, hot shot trucks and trailers can still cost tens of thousands of dollars.
Before actually buying a truck, you'll want to ask yourself a few questions:
like what kind of freight you'll be hauling
what carriers you'd like to partner with
and if you want to get a CDL or not
All these things (and many more) will dictate what kind of equipment you'll need.
What Is the Best Truck for Hotshot Trucking?
The Chevy Silverado – 2500/3500 Heavy Duty
Ram 2500/2500 Big Horn
The GMC Sierra 2500 Denali Heavy Duty
Ford F450/550
Ford Superduty Commercial F-250 XL, F 350 XLT, F450 Lariat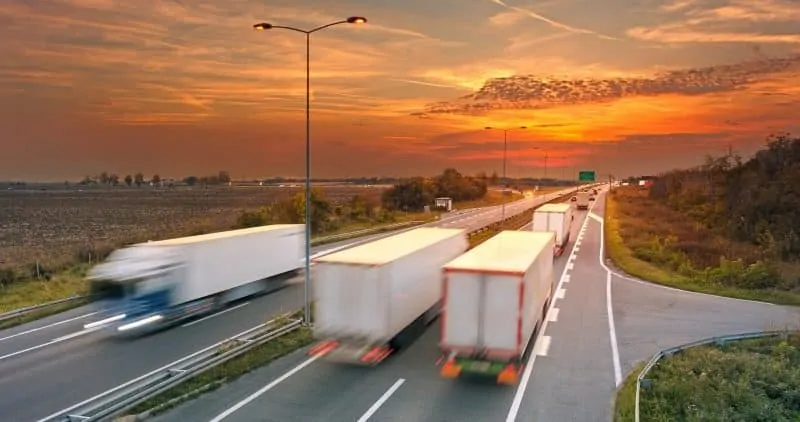 Feeling overwhelmed?
Check online
Contact reputable carriers and brokers and ask them about their equipment requirements
Join hot shot driver Facebook groups
Hang out at truck stops and talk to actual hot shot drivers
Swing by a truck dealership and tell them you're considering getting into the business
Parting Advice
A wise person once proclaimed, "Knowledge is power."
Truer words were never spoken.
As with most things in life, it's wise to educate yourself before embarking on a new endeavor.
Below are a few last things to consider doing before making a life-altering decision:
Research the industry until you're blue in the face
Talk to current and former hot shot drivers
Pay attention to current events that could impact the industry
Create a business plan
Have enough money in savings (or a line of credit) to see you through tough times
Don't cash-out your kid's college funds on a risky business venture
Calculate your operating costs, and do a mock profit and loss statement
Be aware that regulations and paperwork may take up as much time as driving
Regular vehicle maintenance is a must— major breakdowns can wipe out weeks of profit
Irregular schedules are common until you've established yourself in the business
You may spend significant portions of your time on the phone and searching load boards
Remember, you won't just be a trucker, you'll be a business owner
Trucking is a tough business in the best of times, and with all that's going on in the world it's only getting harder to make a living at it.
That being said, there are always opportunities for conscientious go-getters, and that's especially true in the hot shot segment of the transportation industry.
The most common trucks for hauling hot shot loads, are large pick up trucks. (EG. Duallies, One tons).
If you already have a truck with the right specs, it can be a lucrative way to make some cash on the side.
These trucks are noted as some of the best pickups for this type of trucking
More Articles You May Like