Knight Transportation is a Phoenix based truckload carrier that was founded more than three decades ago.
Though they started small, the company has amassed an impressive fleet of 4,000 tractors and nearly 9,000 trailers.
Over the years revenue has grown exponentially.
In 2017 Knight merged with Swift to create one of the country's largest trucking companies.
Knight drivers have access to a strong freight base, more than two dozen nationwide terminals, and lots of job opportunities in van, refrigerated, flatbed, and intermodal services.
Knight's main CDL training school is in Phoenix, Arizona, but courses are also available at partner schools in other states like:
California
Florida
Texas
Pennsylvania
Oklahoma
Knight Transportation Student Requirements
Before attending a Knight CDL school, prospective students must:
Submit verifiable proof of previous employment
Provide criminal and driving record background checks
Pass a drug screen
Get a CDL permit in their home state
Be at least 21-years-old
Pass a DOT physical and strength test
Have no DUI, DWI or failed drug tests in the last 10 years
Have no more than 2 moving violations in the previous 2 years
Have no more than 1 preventable accident in the past 3 years
CDL Permit Test
Before starting class at a Knight Transportation training facility, students must get a CDL permit from the state in which they live.
Generally, to get a permit in your home state you need to:
Be at least 21-years-old
Download a CDL manual or get one from your local Department of Motor Vehicles
Study
Pay a fee and submit your CDL application
Pass a DOT physical and get a Medical Examiner's Certificate
Pass a vision test
Pass a knowledge test
For free, downloadable state-specific CDL manuals, click below:
Earn Your Truck Driving CDL Permit
The test is divided into three sections:
General knowledge
Combination vehicles
Air brakes
Students are allowed to retake the permit test if they fail.
There's no limit to how many times it can be taken, but each state may have mandatory waiting times between retests.
Things to Bring to School
Students will need to bring enough money to cover travel expenses and meals for the entirety of their training.
Unlike some schools, Knight doesn't provide lodging or food, but you will be paid during training which will offset some of the cost.
You'll also need:
An original birth certificate
An original Social Security Card (not laminated or a copy)
A valid CDL or standard driver's license
Verifiable 10-year employment history
Documents like phone, cable and utility bills to prove residency for 3 years
Proof of US citizenship
Current driver's license and history for past 3 years
History of DUI/DWI, reckless driving and license suspensions
Multiple changes of clothes, close-toed footwear, sunglasses, hat
Toiletries
Pens and notebooks
CDL manual from your home state
Daily Life and Schedule at Knight CDL Training School
To ensure maximum exposure to instructors, Knight limits class size to about 15 students.
Classes are held Monday to Friday, from 6 AM to 4 PM.
Compared to other large trucking company schools, students like Knight's relatively laidback environment, experienced instructors, and attention to detail.
Days are long but there are ample restroom and food breaks.
Students may have homework during the evenings as well.
During school, students will learn about:
Dispatch procedures
Route planning, fueling, and time management
Paperwork and electronic logging
Travel, Meals and Accommodations
Knight doesn't provide meals or coordinate transportation or lodging, but recruiters may help with suggestions for nearby hotels that offer discounts.
Interacting with other Trainees
Interacting with students of all ages, genders and socioeconomic backgrounds can be challenging.
However, most students make lifelong friends while getting their CDLs.
Since students have their own rooms they'll have alone time at the end of the day to relax or study, as opposed to other schools where multiple students share one room.
Knight's School Payment Terms
Getting your CDL from a Knight CDL School costs nearly $4,000.
Repayment terms are:
$35 per week for approximately 21 weeks
$60 per week for approximately 1 year
School is paid off in about 18 months, after which drivers may be eligible for tuition reimbursement.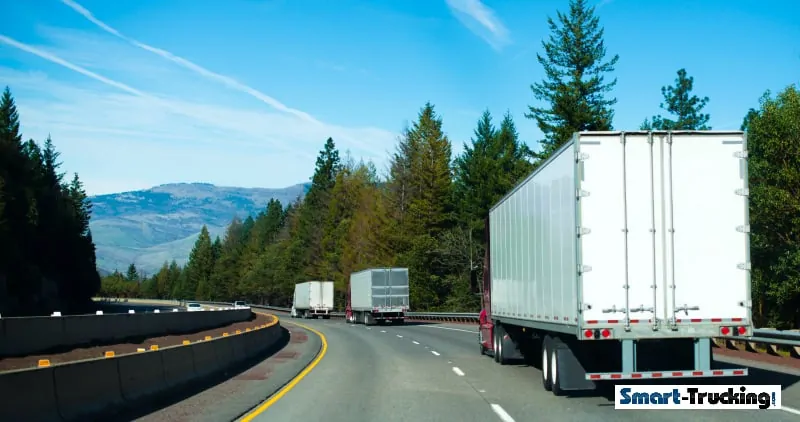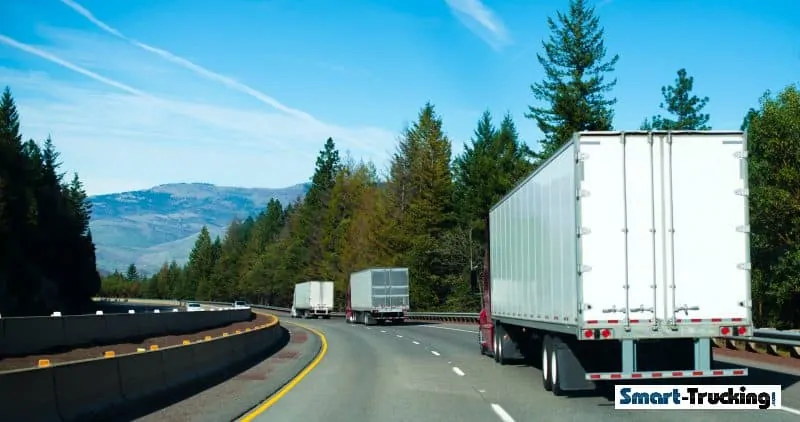 The Knight Training Program | Step-by-Step
1. Complete an online application
Prospective CDL students can pre-qualify and complete their application on Knight's website.
2. Pass permit test
It can seem overwhelming, but Knight's recruiters guide students through the process of getting their learner's permit in their home state.
Remember, you'll need to get a DOT physical too.
3. Get hired
Students must meet all of Knight's hiring requirements, attend orientation, and pass a physical examination and drug test before employment.
4. Attend Knight Trucking School
Once you're officially onboard you'll learn the ins-and-outs of the industry and how to handle a tractor-trailer safely.
School typically lasts between 2 ½ and 3 weeks excluding the over-the-road portion of training.
5. Graduate CDL School and Hit the Road
After graduation you'll hit the road with a Knight trainer for about 6 weeks.
6. Get Your Own Truck
After graduating and completing OTR training you'll be ready to get your own truck and drive solo.
7. First Pay Increase at 30,000 Miles
Once you have 30,000 safe miles under your belt, you'll receive a 4 cents per mile pay raise.
8. Second Pay Increase at 60,000 Miles
After 60,000 miles you'll get another pay increase.
Your weekly payments will nearly double too, but the additional pay will more than make up the difference.
9. Become a Trainer
After driving 90,000 miles drivers have the option of becoming a trainer.
If you'd rather not, you can continue as a solo driver.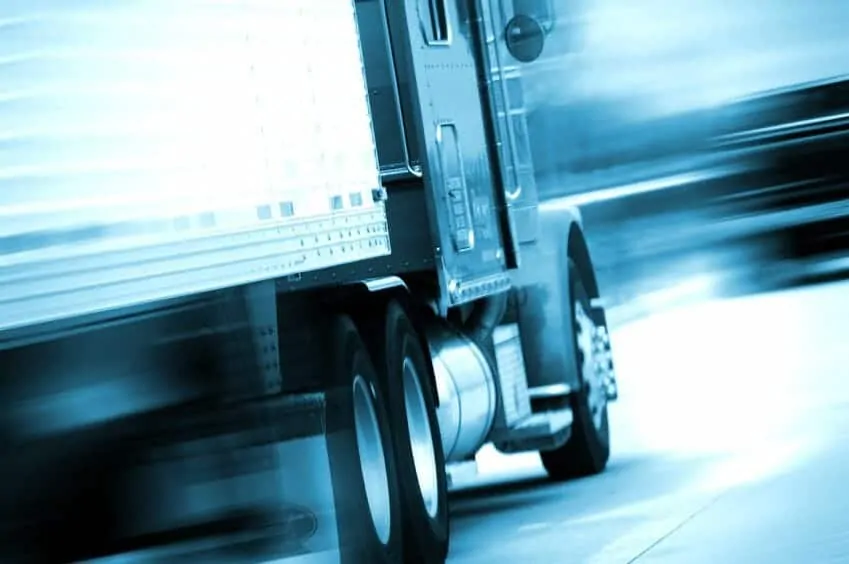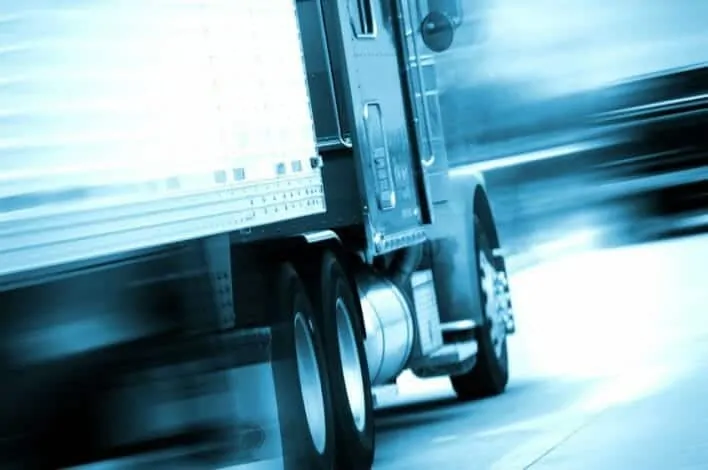 The CDL Test at Knight Transportation School
CDL exams are given by 3rd party testers and consist of three parts:
Pre-trip Inspection
Road Test
Students who fail one or more test parts will be allowed to retake them, but only a limited number of times.
Once they pass, they'll take their paperwork to the DMV in their home states where they'll be issued their CDL.
Then they'll be able to schedule the over-the-road portion of their training.
What We Like About Knight Transportation School
Late-model tractors and trailers
Limited number of students/class
Consistent miles
Easy rider and pet policies
Large network of terminals across the country
Drivers are often treated like professionals more than at other large carriers
Reasonably priced and high-quality training program
Relatively low weekly tuition payments
Free laundry at most terminals
Most trucks have inverters and refrigerators
Safety, productivity and fuel efficiency bonuses
Strong freight base
What We Don't Like About Knight's Training
They don't cover travel, food, or lodging for students
Students may be required to make a $500 down payment on the first day of school
Since merger with Swift, Knight has lost its 'small carrier' feel
Drivers report spending hours looking for empty trailers
Frequent tractor changes due to mechanical issues
Trucks not equipped with APUs
High driver manager turnover
Knight Employee Comments
Mark Oelschlager, October, 2020. I am starting out my career with KNIGHT and my trainer has 34 years of experience! I have never worked for a company more dedicated and culture focused on safety than I found with KNIGHT. I wished all trucking companies were so absolute about safety and driver training.
I work for Knight as an Owner Operator. I have never been to any of the schools they are linked to, nor have I ever leased a truck from them.

But my experience from the last 6 months as far as the Owner Operator side of things, they are a pretty good company.

The pay could be better, but they listen to their drivers and take care of any problems I've had. I couple of times, I gave less than a week's notice to get home and they got me there when I needed to be. They have a terminal close to my home and I get through there a lot for my 34 hour resets. The pay could be better, but as a solo O/O I average $2000/week after taxes. I'm pretty happy with the company overall.

David, Owner Operator Knight Transportation, September 2020.
F.A.Q's – Knight Trucking
How much is tuition?
Tuition for CDL training is $3,995.  
For those who already have their CDL but haven't driven recently, there's also a $1,200 refresher course.  
 Knight offers significant discounts to those who pay up front, but a $500 down payment is due when classes begin. 
There are no loan payments while enrolled in CDL School.
How long is CDL school?
The full CDL program typically lasts between 2 ½ and 3 weeks depending on testing.  
The refresher course takes about a week.
Does Knight Transportation offer paid CDL training?
Yes. When you're hired, you'll be paid while attending school and during the over-the-road portion of your training.
Training pay varies, but may be as much as $500 per week.
Does Knight hire in all states?
Knight Transportation does hire from most states.
A few states don't recognize their partner training programs, so you'll need to check with a recruiter.
Will I have to sign an employment contract?
No
Knight doesn't have employment contracts, but you will need to sign a financial agreement for tuition payment.
Where are Knight Transportation terminals located?
Among other states, Knight has terminals in:
Arizona, California, Utah, New Mexico, Texas, Indiana, Tennessee, Ohio.
Here is a complete list of locations.
What state will my CDL be for?
After passing your road test in Phoenix, students will take the forms to the Department of Motor Vehicles in their home state to get their CDL there.
Will I be forced to team after graduation?
No. Knight doesn't force drivers to team.
Most drivers go solo, but if you'd like to team with another Knight driver, you can.
Does Knight Transportation have a lease program?
Yes.
Drivers are eligible to apply for the lease program 90 days after completing 30,000 miles as a solo company driver.
Am I guaranteed a job after graduation?
In most cases, yes, because Knight hires applicants prior to starting CDL training.
What about pets and riders?
After completing 30,000 miles safely, drivers are allowed to have a rider or pet on their truck.
But restrictions apply, like?
– One passenger and pet per truck.
– Pet deposits (some of which are non-refundable) and rider insurance is required
– There are restrictions on animal breed and size.
Do Knight trucks have automatic transmissions?
Yes.
All trucks used for in-school and over-the-road training have automatics.
What kind of trucks does Knight have?
Mostly Volvos, but some Internationals and Freightliners too.
How qualified are Knight's trainers?
Compared to those at most other large carrier's CDL schools, Knight's trainers are highly qualified.
Most have at least 1 year of over-the-road experience or a minimum of 90,000 safe miles.
What is the student to trainer ration?
During on-site training, the ration is 15 to 1.
During on-the-job training portion it's 1 to 1.
How much time will I get behind the wheel during training?
Students get ample time behind the wheel, both on-site and while teaming with their driver mentor.
Some claim as many as 8 or 10 hours a day during the second portion of the training.
What speed are the trucks governed at?
Most drivers report their trucks are limited to 66 or 67 miles per hour.
Does Knight have EZ Pass?
Yes, all trucks have EZ Pass?
How much home time can I expect?
As is often the case, reports of home time vary drastically.
It's best to ask your recruiter for the company's official home time policy during the application process. Or better still, ask some current Knight drivers about their experiences.
What Knight Transportation jobs are available?
Knight has regional, dedicated and OTR positions in many parts of the country.
They have temperature controlled, dry van, flatbed and intermodal opportunities available as well.
Are there required endorsements to work at Knight?
In most cases they aren't required, but having a hazmat endorsement may open up more opportunities.
What is Knight's pay?
Drivers claim that Knight Transportation pay ranges from .32 to .47 per mile based on the division your work for, where you run and length of haul.
This usually equates from about $700 to well over $1000 dollars per week depending on how efficient your dispatcher is and whether or not you're picky about loads.
Knight Transportation Benefits Package
Knight's drivers enjoy:
– Weekly pay (in most areas)
– Paid time off
-Easy rider program and pet policy
– Access to medical, dental, vision and life insurance plans
– 401 (K) with matching company contribution
– Up to .05 cents per mile in monthly bonuses
How often will I be paid?
In most cases, drivers get paid weekly by direct deposit.
Is there a Sign-On Bonus?
There are no sign-on bonuses for CDL school graduates.
They may be for experienced drivers, but restrictions apply.
More Related Articles