This post may contain affiliate links. You can read the full disclosure policy, which is pretty dull, but
here it is.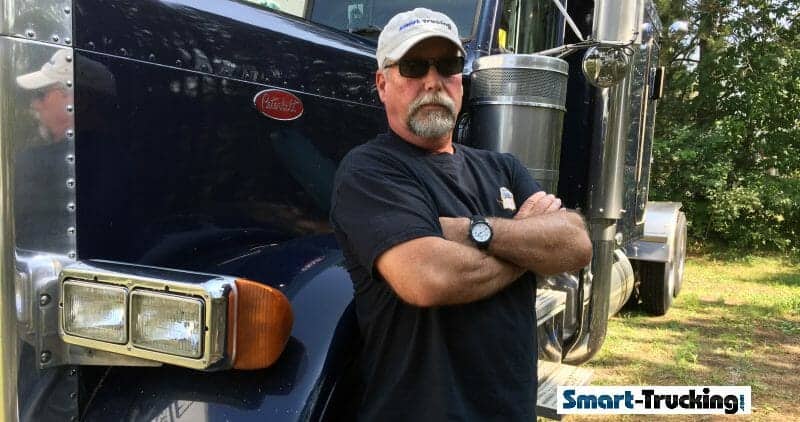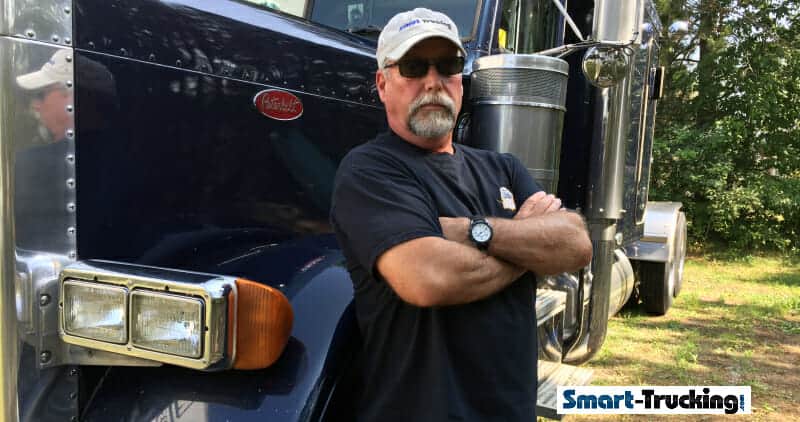 Just the other day, I had a scary experience in the store of the Flying J, in Resaca, GA. I was waiting in line to pay for a few items.
There was a guy in line ahead of me. He seemed to know the cashier and was chatting to her as he waited his turn to be served.
He said to her, "Boy, I'm really tired, today. I've never been this tired in my life. I don't even know how I'm able to stand here."
He went on to explain to her that his company had changed his run and that he was then late getting away from the customer. He said he still had hundreds of miles to go and a looming delivery appointment.
The girl at the counter sympathized and then turned away to help the next customer.

What to Do?
I couldn't help myself…. I asked the fella if he was a truck driver. He said he was.
Then I asked him if he was going to get back in his truck and keep going, after what I'd heard him say. He confirmed that he was going to keep driving that day. He said he had to…… said he needed the job and wanted to stay on this particular run. He had to go, and walked away.
I thought to myself, 'Man, the only place you should be going, is into the bunk for a big nap.'
By the time I had paid for my stuff, I hunted around the parking area, to look for him. He was long gone…..I couldn't find him anywhere.
I felt somewhat guilty for not stopping him in his tracks when we were talking. He clearly wasn't fit to be out on the road in that condition. I wasn't sure what I should or could do at that point.
I've been in the very same position as that guy in my driving career.
All truckers have at one time or another, whether they care to admit it or not. But, these days, it's recognized that pushing the envelope the way truckers once did, isn't the smart and safe thing to do.
Related > The Deadly Dangers in Truck Driving Jobs That You Probably Didn't Know Existed
The Hours of Service Can Endanger the Trucker
Maybe this guy had the hours of service to carry on driving? I don't know. That is where the present system fails us. Just because you have the hours of service available to legally log your miles, does not always mean you are good to go.
This driver was afraid to make a common sense judgment call and stop to sleep, because he so desperately needed his job.
Apparently, he felt that he couldn't call his dispatch and say, 'hey, I've got to get some sleep and right now', without fear of repercussion. Common sense should always figure into the equation when driving ANY vehicle, particularly for a professional trucker operating a commercial vehicle.
Perhaps the trucking company was the type to 'bully' the driver into carrying on. Perhaps he knew it would mean he'd get his walking ticket, if he announced to them he was too tired to continue on.
Bullying by the Trucking Company
This bullying problem is currently being addressed by the FMCSA. However, their proposed anti-coercion legislation is primarily directed against groups who would try to force the driver into violating the H.O.S rules and not necessarily the rules of common sense.
The proposed anti-coercion legislation also notes that the driver would bear a 'substantial' burden of proof when filing a complaint against a trucking company or shipper, or receiver with the FMCSA. That little phrase in itself says a whole lot.
So, the lesson is: Document and if possible, record everything when interacting with dispatchers, shippers and receivers. It's up to us. Truckers need to be able to prove their allegations, should the need arise. The pressure is on us.
Truckers: be aware that the age old rule applies here: be sure to have the information you need to cover your butt. You may be left standing alone to prove yourself innocent.
Nothing is Worth Risking Your Life
Common sense should be your #1 priority as a truck driver. When you're tired, do not get behind the wheel. Nothing is worth driving when you're not in prime condition to do so.
Having sufficient hours to legally drive, however, doesn't make you a SAFE driver.
This is a huge flaw in our system. The trucker should be able to make his own decisions regarding his driving schedule…. his schedule should not be dictated by theoretical hours of service regulations. The new regs are certainly not perfect. There are situations such as this, where they only work on paper, not in the real world of trucking.
More Articles For You