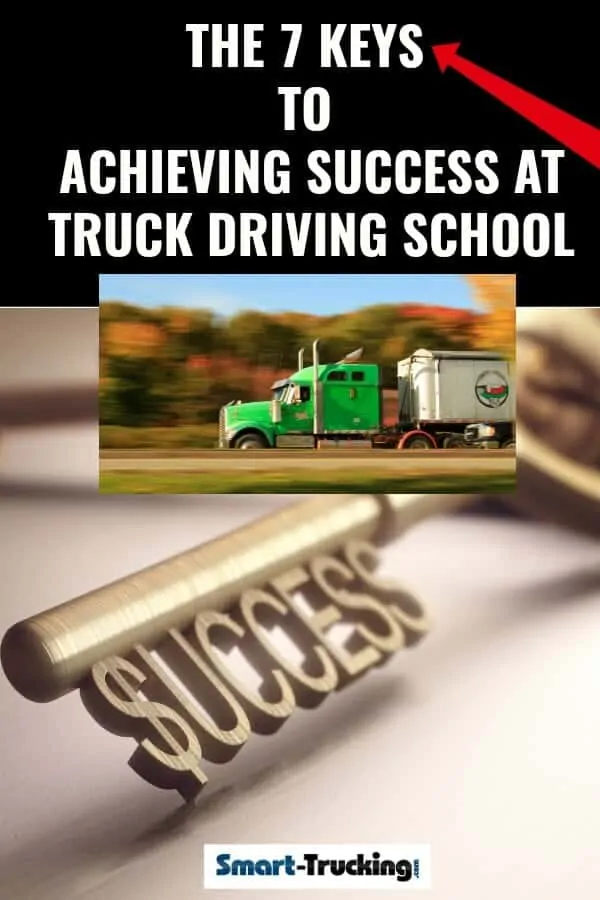 In order to pass and ensure your success at truck driving school, there are some things you need to know and do.
After all, you've made the big decision to become a professional truck driver.
Now it's time for the next important step, your truck driving training.
My best tip? Take your training seriously.
You want to complete your driver training program successfully, to kick off your trucking career on the right foot.
First Things First
Before Your CDL Training School Program Starts
Eliminate the possible roadblocks to completing the program FIRST.
Get Your D.O.T. Medical – Ever hear lots of stories about people who get tossed from CDL school within hours of when they start?
This is often because they fail the physical exam.
You can't continue in the CDL program without a medical card. Especially if you have gone through signing all of the paperwork and paying money upfront.
It's definitely a good idea to get your  D.O.T. physical exam prior to starting your program.
That way, you are ready to roll when your CDL training actually starts.
Sleep apnea – Sleep apnea is a big deal. They will grill you on this. If you have it, they'll shut you down on the spot so fast it'll make your head spin.
For eg., They'll ask you do you get tired during the day?"
So if you do or suspect you may have sleep apnea, go first to your doctor to get this checked out.
No point in wasting your time and money only to get shut down before you get started.
Drug Testing – Many carriers will also do their own medical check on you as well.
Do be aware that trucking companies will be drug testing for the presence of illegal drugs.
Don't think that you can outsmart them. If you are a user, they'll catch up with you sooner or later. Guaranteed.
In fact, don't bother applying or attending any truck driver training program if you are a drug user. You clearly don't belong in the trucking industry.
Money – Know what costs are yours.
Find out what supplies your CDL school will provide and what supplies you are responsible for providing.
There may also be costs for the following, depending on your particular school:
Books

Road Maps

Permit cost (CLP Permit), Driving test fees and any additional fees for special endorsements.

Medical exam, drug testing
Rand McNally 2019 Deluxe Motor Carriers' Road Atlas (Rand McNally Motor Carriers' Road Atlas)
Rand McNally 2019 Motor Carriers' Road Atlas (Rand Mcnally Motor Carriers' Road Atlas)
Related > What You Need to Know About Paid CDL Training
Don't Lie
There is no point whatsoever in being dishonest on your application.
It's not like the CDL school is so stupid that you'll be able to hide anything.
They WILL find out about it eventually and that could be very costly and damaging for you.
Don't try to hide D.U.I'ls, fudge your work history, any medical issues or a past criminal charge.
There's a good chance when the school or your new employer DOES find out, you'll find yourself without a truck driving job and maybe struggle desperately to get another one. And I'm sure you don't want that.
Adopt the Right Attitude
Yes, there is a lot of negative information out there about CDL schools, especially some of the company sponsored CDL training programs.
A big key to success at truck driving school, is to keep the attitude you are training to be a professional truck driver.
The job you are training for carries a lot of responsibility.
Go in with the right attitude. Self doubt and negative thoughts about the program will only work against you and prevent you from succeeding.
Keep the prize at the end of the rainbow in mind. You are there to get your CDL. You want a career as a professional truck driver. Go after it.
Like any other educational program or training, always remember you are there for a purpose, and that is to successfully complete the training.
Study + Practice
There will be tons of information coming your way.
Use your spare time to your advantage to lock down what you are learning from day to day as well as prepare for the CDL state test.
Stay tuned to the instructor. Throw yourself into the sessions. Ask questions when you have the chance for clarification. Asking questions does NOT make you look stupid.
You are in charge of your learning and if you don't understand something now, get it sorted out.
Remain calm and focused and you will be fine.
During driving practice sessions, be sure to get as much time as you're able behind the wheel.
Related > How to Back Up a Tractor Trailer
When having trouble with a maneuver ask the driver trainer for tips and advice. That's their job.
Don't give up on practicing a maneuver because you aren't very good at it. After all, that's why you are in training… to get BETTER at it, to pass your CDL driving test.
Some cool tips from CDL school Grads to use your time wisely:
Pretend the bed in the hotel room is your truck. Use it to practice doing your pre-trip and to practice naming the truck and engine parts.

Use the hotel desk chair and make like it's your truck, to practice shifting. Good way to get the feel and the rhythm of shifting.
Related > How to Shift an 18 Speed Transmission Like a Pro
Hang Out With the Right People
Guaranteed, there will be a wide variety of people in your truck driving school class with varying attitudes, personalities and habits.
Look for the other trainees with a good attitude who are also at the training program for the right reasons. Maybe even find a like minded person for a study partner – Can quiz each other on course material learned.
It's not in your best interests to show what a cool dude you are by staying up late playing poker and doing tequila shots till 3 am, when classes start at 6 am. Those days in your life should be long in the past, when pursuing a professional truck driving career.
Remember why you are at CDL school. It's not to be popular or have a good time.
Also watch out for the know it all type students. Instructors will have a dim view of them, so it's best to disassociate yourself with them.
Stick With the Program.
Oh yea, it will get tough. Mark my words.
But don't give up when the going gets rough.
It's lots of information and learning in a super short period of time. And that's hard. No doubt.
But take it in stride and do your best.
Remain calm,

be well rested for each day and ready to learn

work hard.

Keep going. Don't throw in the towel.
You can only do our best. Give it your all. That's what counts.
Be Co-operative
Be courteous and co-operate with your instructor. Their job is to train you to get your CDL, not be your new best friend.
If you have a good attitude and show it, your instructor will probably be much more willing to give extra effort to help you.
If you are rude and know-it-all about driving a truck, there's a good chance he won't be quite so willing to help you out.
The Secrets to Success at Truck Driving School – The Condensed Version
So here's the deal. Your success at truck driving school depends on these things. Follow these suggestions and you will get your CDL.
Be upfront and honest.

Be prepared with some money saved to buy what's necessary for your CDL training school program and to supply yourself with some 'just in case' money. Do what's necessary BEFORE attending school (re: medical, school supplies)

Go into the program with the right attitude. Be positive. Be ready and willing to learn.

Accept the challenge. Know you won't give up.

Always remember why you are there. You are preparing to launch a professional truck driving career.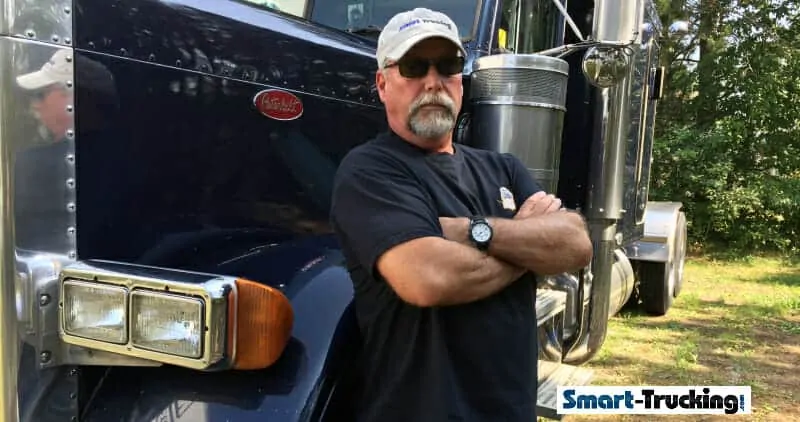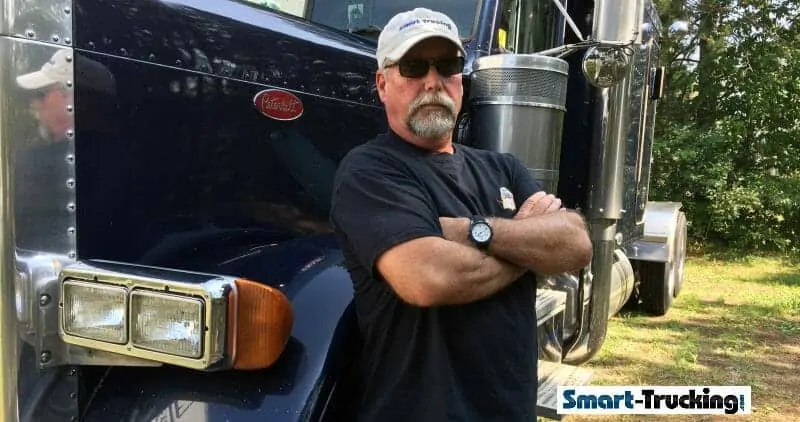 More Articles