Truck driving school cost is a big consideration when deciding on which CDL training school you will attend.
There are many programs and schools to choose from.
Truck driving schools vary a great deal in what type of program they offer, the quality of the program and the job opportunities available upon completion of the program.
The cost of the program, is but one factor to consider when deciding on which school you will choose for your CDL training.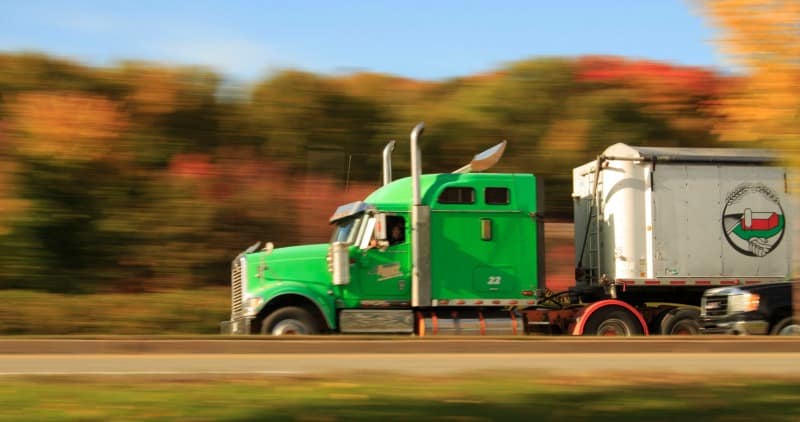 These costs are pretty standard from state to state to obtain a CDL:
Knowledge Test– $5-20 (Includes Commercial Learner's Permit)
Road Testing — $40
CDL License — $75-$100+
Endorsement — $5-10 Per endorsement(which usually includes the extra skills + knowledge tests, but some charge extra for these tests)
CDL Application — Some states charge a few for processing the application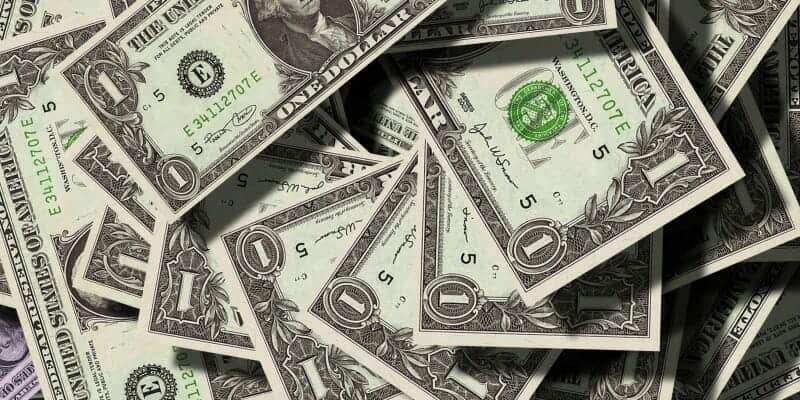 How Much Does a CDL License Cost?
The following will give you a handle on the training costs of getting a CDL.
Company Sponsored CDL Training/Paid CDL Training
This type of CDL training is commonly misunderstood.
There are no programs for a commercial drivers license that are truly free.
There may be few or no 'front end' or 'start up' fees, but there are costs built in somewhere down the line.
Trucking companies or carriers that offer company sponsored CDL training, aren't giving anything away for 'free'.
They are investing money to train a trucker to work for them, for a predetermined time period, and if the driver doesn't complete the work period required for whatever reason, they'll chase him for the monies owing on the program.
Here's an example of a contract phrase for a company-sponsored programs…
"There will be no cost for the training, if the applicant stays with the company for one year. The cost of the program will be $3500, if the applicant remains with the company for a period of 6 months.

Or in the event the applicant leaves the company immediately after the instruction period, the fee owing will be $3500. "
So you can see the trucking companies offering the training program expect the trainee to stay for the entire duration of the contract.
Otherwise, you'll be responsible for payment of what they determine the program is valued at.
You must be willing to commit to the terms of the agreement, otherwise you will be obligated legally to pay for the cost of the training..
Free or no upfront fees to get your Class A/ CDL may be very appealing. It works for some but not for everyone.
If this is the route you choose, be sure you're willing to uphold your end of the deal, as stipulated by the legal agreement, which you enter into with the carrier.
Related > Company Sponsored CDL Training – The Honest Answers You've Been Looking For
Sample Costs For Truck Driving School Cost – Paid CDL Training Program
This is just one example of the costs and fees a trainee might expect at a paid CDL program. The costs are minimal, at least the trainee will have an idea of what to expect.
This example shows how Jim Palmer Trucking structures their paid CDL training program.
Jim Palmer Trucking – Paid CDL Training
Trainee's cost? If the trainee stays with the company for a 12 month period after training, there is no cost to the trainee. Otherwise, if the trainee leaves the program early, they will be indebted to the company for $3500.
Meals – Breakfast is provided at the hotel facility, lunch is provided at the training site. Trainee must pay for all other meals for the first 7 days of the course. Then the advance $$ will be given for the following weeks.
Meal Advance $$ – Trainees are given $200/week for meals for the 3 week CDL training period, which is then deducted from paycheck when trainee is earning)
Accommodation – Provided for the first week of the program.
No $$ required up front.
Canada – Company Sponsored Training Programs
Unfortunately, there are no active company sponsored training programs in Canada operating at the time of publication.
However, we foresee a change in this in the near future. Check back for updates.
Related > Guide to Choosing the Best CDL Truck Driving Training Program
U.S. Private Truck Driving School Cost – Tuition + Fees
The tuition cost of private CDL schools varies immensely, from school to school, and state to state.
Overall, private schools tuition can range from about $2000 – $6000.
There can also be extra costs for:
Drug testing

Permit Test

Driver's Physical

Extra course material
Canada – Private Truck Driver Training Schools
A few examples of tuition costs in Canadian programs.
5th Wheel Training Institute, Toronto, ONTARIO — $7500
Tri-Country Training, Ayr, ONTARIO — $9475
U.S. Community College CDL Training Program Costs
Community college CDL program cost can vary a great deal, especially from state to state.
These programs are usually less expensive than private schools but not always.
One of the great perks of some community college training CDL programs is that they have student aid or other financial assistance programs available to help offset the cost of the training for the student and sometimes cover the entire costs of the truck driver training program.
Here are examples of tuition costs of 2 community college CDL training programs. As you can see the costs are widely varied.
Cleveland OHIO –– Transportation Innovation Center- Cuyahoga Community College, – $5295 Tuition + $200 Admin Fee.
Montgomery, ALABAMA — Trenholm State Community College CDL Program, – $1985
Canada – Community College Truck Driver Training Costs
A few examples of community college trucker training programs in Canada.
Humber College, Etobicoke, ONTARIO — $9299
Durham College, Whitby, ONTARIO — $8570
Confederation College, Thunder Bay, ONTARIO — $8400
Tips To Help Choose the Best CDL School For You
When applying to CDL training schools, there are many important factors to be concerned with as well as training costs.
You may wish to find out:
Type of equipment used for training: new and well maintained trucks, or old retired 'beaters'
Sufficient 1:1 instruction time, and not 5 drivers in a truck, with very little driving time granted.
Length of program: some are a few weeks long, some are a few months in length.
Location: the best choice of school would be one close to home, to cut down on out-of-pocket living expenses.
Tuition fees. Find out the exact total, including licensing, drug testing and other miscellaneous charges you may be responsible for. Ask if the program has a payment plan available, to help meet your budgeting needs. Be sure to get a clear final figure of the truck driving school cost, so there's no surprises. Be sure to find get as much information as possible, so you can make the best choice for a truck driver training program, best suited for YOUR needs.
Get some referrals from the school and talk to some truckers who have graduated from their program. Ask lots of questions.
More Articles To Help You With Your Truck Driving Career!
FAQ- CDL Trucking School Cost
Which of the paid CDL training schools are worth looking into? There are some decent company sponsored CDL schools worthy of researching further: Millis Transfer, Schneider CDL School, Maverick are a few.
If I decide not to go to a trucking company for paid CDL training, is it worth it to go to a private CDL school?
Yes, if you are able to afford the cost outright for private training at a reputable truck driving school. Then you are free from obligations after you've completed the training. However, there's another thing you ought to consider. It can be difficult to get a truck driving job, as a new truck driver, without experience, after graduating. Many new drivers have this problem