After doing my homework when researching company sponsored CDL schools, I settled on CRST trucking school.
Typically, CDL school consists of several components:
Getting the CDL permit
Passing the Drug Test
Passing the DOT physical
Passing the License Test.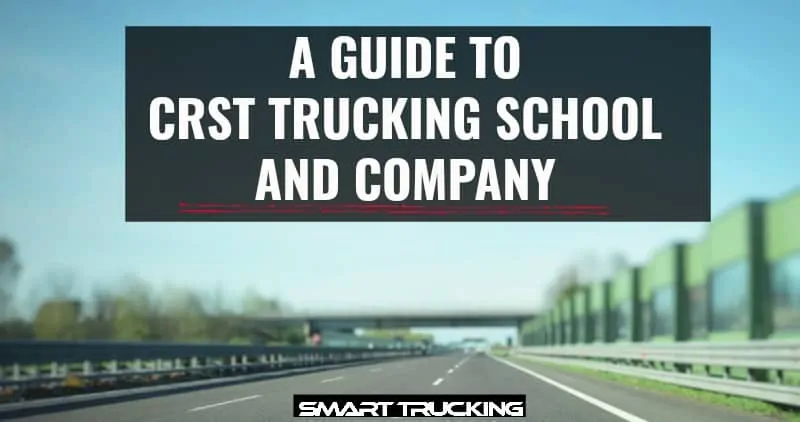 Life at CRST Trucking School
CRST provided rooms and meals for the entire CDL training and company orientation process.
The Accommodation at CRST School
The rooms were like dormitories with the men downstairs and the women upstairs.
Three people assigned to each room.
A new class of trainees started every week. This meant I had more than 5 or 6 roommates in the five weeks I was there.
CRST Training – Daily Schedule
Classes were held Monday – Fridays. They started early between 7-8 A.M. and ended mid-afternoon, 4-5 pm.
Meals at CRST Training
CRST provided two meals per day, breakfast and lunch, except on weekends. The food was about the same quality as the food at a college cafeteria.
I ended up eating a lot of fast food while I was there.
Shuttles ran every evening to take students to Walmart for food and supplies.
Interacting With Other Trainees
We were encouraged to study with our roommates.
While in CRST trucking school, I made a few friends I still talk to now and then.
However, I don't recommend getting on reliant or depending on others in the program as people are constantly coming in to the program or leaving the training program.
Typically, there are about 60 students at the beginning of the training during the first week.
By the end of the first week, there are about 20 students remaining, with about 1/2 of those students dropping out as they fail to pass the D.O.T. drug test.
Then out of the remaining 20 students, about half of those fail the actual CDL permit test. So the CDL training school 'nets only 10 students' who actually get their permit. (All typical of CDL mill schools and another reason these company sponsored schools push through as many students as possible.)
How Much Does It Cost to Attend CRST Driving School?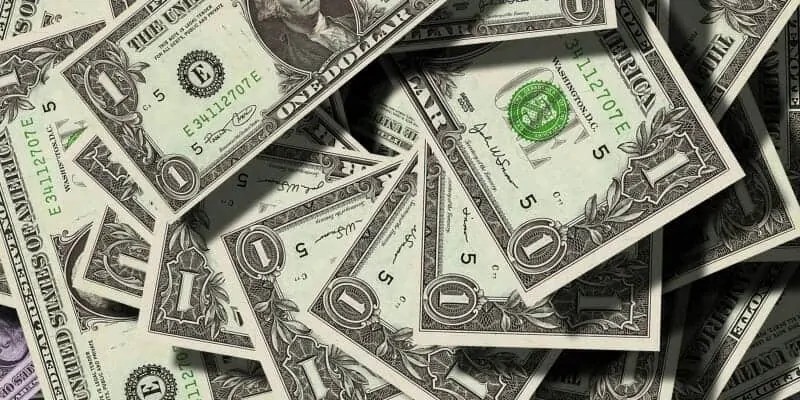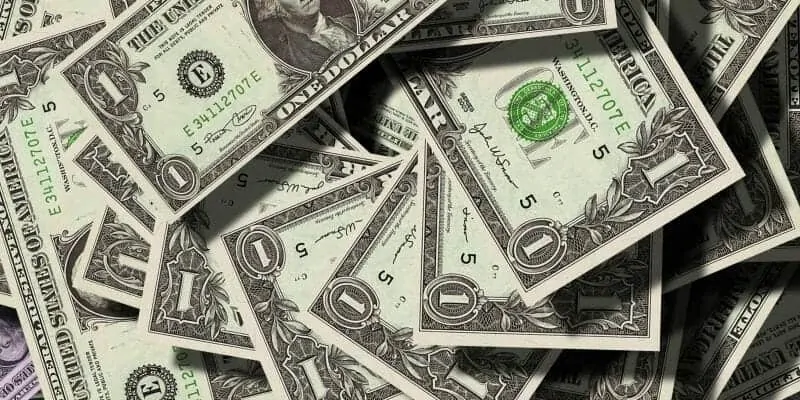 Several costs came out of my paycheck every week in the first few months I worked for CRST.
I had to pay back the costs for my drug test and accommodations
Meals were free
Transportation to the training school was charged to the student. However, in my case, I rented a car on my own, so no costs were owing.
The CRST Training Program
CRST rotated the instructors because not every student will connect with every instructor. I thought this was a clever way to give each student the best chance at success.
Each driving instructor took 2-4 students on the road at one time.
Then 4-6 students were in each group for backing up practice.
The Permit Test
The first week of CDL school was preparing for the written permit test.
We had class on Monday, Tuesday, and Wednesday, and took the CDL permit test on Thursday. For these first three days, we spent all day in class learning the material for the permit test.
The instructors gave us three booklets to study.
There was one for each section of the test:
General knowledge
Combination vehicle
Air brakes
Retakes of the Permit Test
We could retake the permit test on Friday and Saturday of the first week, if we failed.
However, if we didn't pass the permit test on Saturday, we would be kicked out of the program.
I passed all three parts of my permit test on the first try.
Drug Test, DOT Physical, Safety Courses
After passing my permit test, I had to pass a drug screen test and Driver's Medical.
There were safety classes held. I also had driving and backing up practice, in order to get my license.
The drug screen and physical were done on the same day and took up the entire day. It was a very long and boring day, to only accomplish two things.
The staff emphasized the importance of compliance on drug test day. Leaving the building on 'drug testing day' meant expulsion from the program and a 'failure to test' on the driving record of the trainee.
Most of the safety classes were pretty basic and didn't require much effort on the student's part.
Some classes had pop-quizzes.
The only class where we were given a formal test was for was the SMITH System Safety Course.
The SMITH System is a nationally recognized driver safety training program. It teaches key safety principles for professional truck drivers.
They are:
Aim high in steering
Get the big picture
Keep your eyes moving
Leave yourself an out
Make sure they see you
This class was the most important and valuable safety class in my opinion.
License Training and Test
Since there must be a minimum of 14 days between the permit test and the license test, all students worked hard to prepare.
The actual Class A CDL license test consisted of three parts – The pre-trip inspection, backing up and the road test.
The instructors divided the group in half. One group was inside for class training, while the other half was on the road or the backing pad.
The two groups switched locations for the afternoon session.
The Classroom
During classroom time, the instructors covered various topics.
They talked about everything from safety training, to Hours of Service Rules to company policies, to backing techniques.
The instructor had a toy tractor-trailer he used to help students understand the concepts of backing up.
The Pre-Trip Inspection
The pre-trip inspection required a lot of studying and memorization.
Students are given a packet with all the requirements. Then the instructor reviewed the entire process several times in class.
CRST had a designated truck to practice the pre-trip on, with instructional tags hanging from every major component in the engine. Quite helpful.
They instructed us to memorize the entire pre-trip inspection routine as every driver had to inspect inside the cab and one of three sections of the rig, chosen at random.
The instructors did offer a few tricks to help us memorize the pre-trip routine.
Backing Up
Each state has unique requirements for the types of backing required on the CDL test.
At CRST, students must do a:
straight-line back
an alley dock
and an offset back
During practice, one driver was in the truck while the instructor was on the ground giving directions. The rest of the group observed.
It took me about six months of practice to become half-decent at backing. I didn't find it so easy at all.
The instructors gave specific instructions on how far to go before turning the wheel, how much to turn the wheel, etc.
Driving Practice – On the Road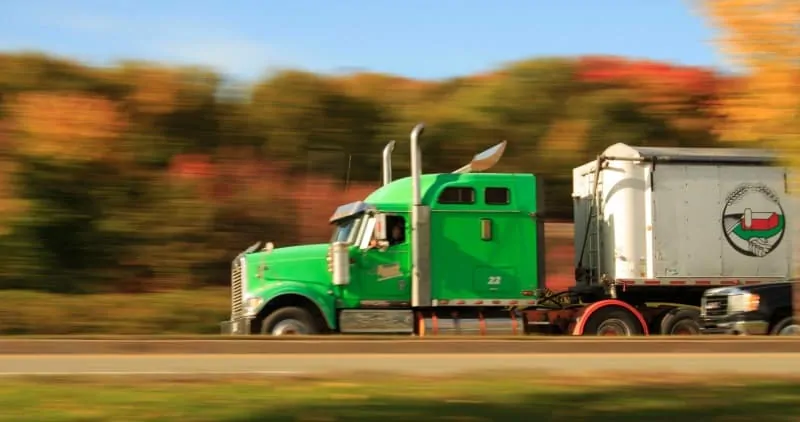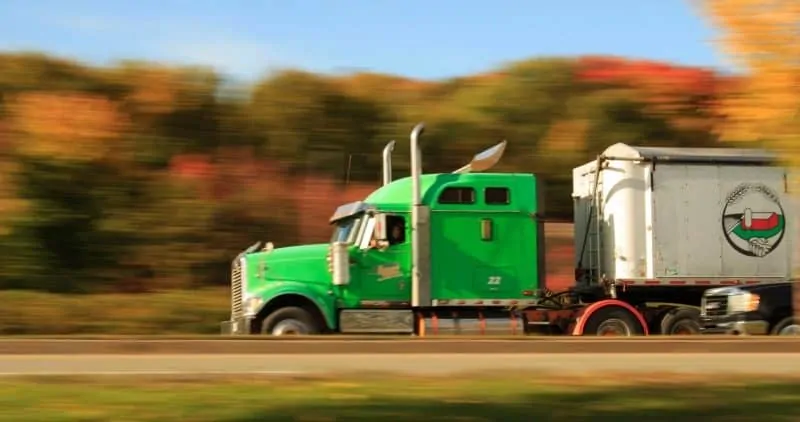 When it was my group's turn to practice driving on the road, multiple students piled into a truck with an instructor. We then rotated and took turns driving.
During each practice run, we performed several turns, drove on the highway, performed an emergency stop, and explained the breakdown procedure to the instructor.
I learned in a manual transmission truck.
I had no idea how to drive a manual transmission. Learning to shift gears with a manual was my biggest challenge (Backing up was the second greatest challenge.)
Passing the CDL Test
I passed my license test on my second try.
Then I signed my contract and got my license from the DMV.
After signing my contract and a stack of hiring paperwork, I was officially employed as a truck driver with CRST International.
CRST Trucking School Orientation
Then students go back to the classroom for CRST's orientation.
Orientation lasted three or four days and consisted mostly of an additional safety course, company policies, review of hours of service, and information about going on the road with a trainer.
On the Road With a Trainer – CRST
After orientation, I literally sat around with nothing to do for four days. CRST had a bit of trouble finding a trainer for me.
When I finally got a trainer, he gave me an entire side of the bunk area for my stuff.
I thought that was quite generous and not typical, from what I understand.
However, my trainer was not exactly the nicest person.
He would get easily upset if I didn't understand something or if I asked too many questions.
The trainer was an owner operator who was clearly was taking on the extra job as a trainer only for the money. This trainer did not like his job.
Driving on the road was different than just preparing for a test.
During my training, I learned about:
My understanding is my pay came out of my trainer's settlements, which is why he only sat with me for a shift or two before we ran like team drivers.
He gave me plenty of backing practice. But not much practical help.
He would just stand back and occasionally give me some pointers. He also made sure I didn't hit anything.
At the time, when my trainer told me, "I don't know how to teach you to back up", I was furious. I thought, 'What the heck?'
I've since learned that backing up is something that a truck driver simply has to get a feel for and practice a lot. I now understand what he meant by that statement.
Getting My Own Truck
After I finished with on the road training, I went home for a few days, and then went to the Carlisle, PA yard to pick up my truck.
My truck's air conditioner didn't work, and it took about a week to get that sorted out and meet up with my co-driver.
This upset my dispatcher because he didn't want us to wait to get the a/c fixed (It was in the middle of June).
The on-site safety person chewed out my dispatcher for not letting us get our truck fixed.
I learned early in my trucking career that dispatchers don't always have their drivers' best interests in mind.
Sometimes, my dispatcher demanded that I kept driving even when I was too tired or too sick to drive. However, a driver has the legal right to refuse to do anything unsafe.
I learned early on in my career, that I would have to learn to play hardball when dealing with dispatchers.
My First 6 Months as a Trucker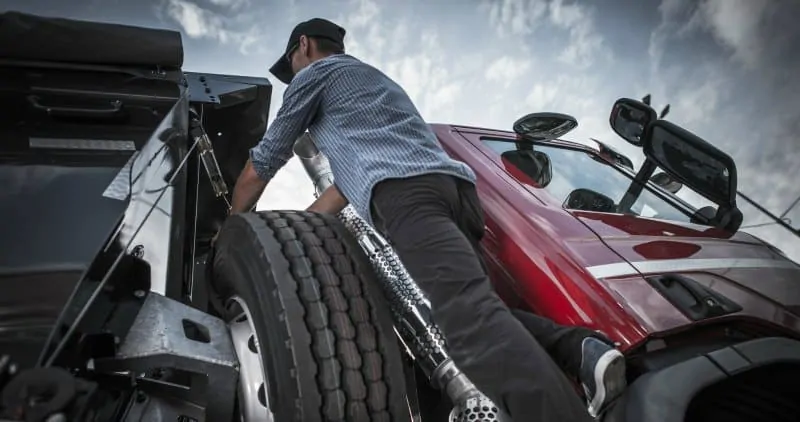 The first six months at CRST were interesting (to say the least).
My co-driver and I got ourselves into some sticky situations. We were often glad to have each other's help.
I was almost fired from CRST because I was terrible at backing.
I backed into several trailers before I started to become proficient.
To be honest, I did not become thoroughly comfortable with backing until I left CRST and hired on to my second company, where I drove a day-cab.
Those first six months out on the road taught me a lot about the trucking industry. I also got to see most of the country.
I was grateful to have a co-driver with whom I got along with well. In fact, we still keep in touch.
Would I Recommend CRST Trucking School?
My experience with CRST would have been a lot worse if I hadn't liked my co-driver. (After all, I was essentially living with the guy for 8 months).
The questions most often asked by people interested in a truck driving career are,
"Which of the Paid CDL Training Schools is the best? "
"Which CDL School will prepare me to be a successful truck driver?"
Do I feel the CRST training program prepared me for my career as a trucker?
Unfortunately, the answer is no.
But it's not on CRST. Actually, the CRST CDL Training program is pretty good.
The truth is, 3-5 weeks of school and 4-6 weeks on the road is not enough time to thoroughly prepare anyone to be a truck driver.
Had I not had a co-driver, I would have failed out of their program and would probably not have continued on with a trucking career.
Remember that not every CDL training company requires new truck drivers to be in a team truck.
I would not say CRST is a terrible company.
I think someone's experience with any trucking company largely depends on:
the lanes the company runs
the home time given
the dispatch
the contract requirements
and how well the driver gets along with their co-driver
CRST Drivers/Trainee Comments
Gloria, Chavez, December 2020. I'm sorry but CRST is a joke and sexual harassment has been bad. CRST has gone through lawsuit after lawsuit. I don't care for this company or their training.
Jowy Jozef, January 2021. I just graduated today from CRST CDL Training in Cedar Rapids, Iowa and it's been great. The training was high quality and they truly teach you how to back and drive on the road, not to mention how to use your truck and maneuvers for proper backing without using objects around you as guides (because in the real world those guides aren't always going to be there). They fed us well, and the lodging was super clean, and that includes bathrooms and showers as well.
Instructors were very friendly and patient and taught us well. I became very familiar with the backing and the science behind it and how much bend to add and how much bend to take out in certain situations. I passed all my backing tests and road test on the very first try. The same instructors who teach you are also the ones who are gonna test you because they are D.O.T. Certified to test you.
As a CDL school they are great to get your foot on the door and they give opportunities to everyone. I highly recommend them if you want to get your CDL. Of all these other companies don't give you the time of day to even qualify you. Plus they hire out of Florida (and all other states), and they pay your way to travel to the Training Center from wherever you're at.
Most companies don't hire out of Florida (even if they have a training center in Florida). *Just plain and simple, if you want your CDL Class A, I highly recommend them* Don't go by all these negative comments about them, if they have something negative to say it was most likely it was a f*** up on their behalf and not from CRST. Most likely a failed drug test, a lie on their application, being absent too many days, fighting with other students, smoking weed on premises (yea…that happened while I was there), being a reckless driver while in the truck…and so on.
They want you to pass, they help you pass…if you fail the backing/road test, you are allowed to take it +10 times over and over again until you pass….for FREE!!! No extra charge.
If you get your D.O.T. physical and your CDL permit before you get here, you will skip a whole week with of classroom and straight to training for your CDL. If you are from Central Florida, I know a Certified D.O.T. doctor who can get your physical done for $59 (flat price, tax is included), he's there to pass you and will get you your D.O.T. physical done the right way.
By the way, CRST is just like any other CDL school, they will help you get your CDL class A, but they go above and beyond to help you learn that truck and how to maneuver it.)
Biggest Complaints – CRST Training School + Company
My biggest complaints about CRST were:
Weekend dispatch.
Insufficient number of trailers available.
Zero income for first few weeks. There was zero pay (although this is not unusual at company sponsored training programs)
Only learn enough to pass the CDL test, which is not useful on the road. (This is typically true of most all the free CDL training schools)
Recruiter lied. The CRST recruiter told me I would be able to go home between school and road training and also between the road training and being assigned my own truck. Well, surprise, there was no home time as indicated. As a result I was gone about 4 months before I could go home. I was furious about this.
The weekend dispatch team did not do a good job of communicating with the regular dispatcher. He often changed or cancel our loads.
CRST also did not have enough empty trailers. Sometimes, I would have to go to four or five different locations, just to find an empty trailer.
Like most paid CDL training starter companies, CRST underpays its drivers, even less than industry standards for new truck drivers. They don't much care about that, as they have a constant flow of new students coming through their school.
It was possible to pay outright for the CDL training instead of signing a contract. Those trainees were paid more. Students coming from a private CDL school received higher pay than students under a contract.
After my contract was over, I immediately left CRST. I moved 500 miles away, and started with a new company on a local route with better pay.
Perks at CRST
There were a few good things about this trucking company.
Expedited drivers are paid 2X/week
Health insurance is available from the first day of employment.
10 Month Contractual Agreement. The penalty was stiff when the contractual agreement was broken. 10 months of time was required to stay at CRST, in order to fulfill the training agreement. Most other paid CDL training schools are at least 12 months.
Hire Out of All States. Yes, they hire out of all other states, including Florida. Most companies don't hire out of Florida, even if they happen to have a training center in Florida.
Instructors are D.O.T. certified. The same instructors who teach the students are also the ones will test as well.
If you get your D.O.T. physical and your CDL permit before you get to the school, it's possible to skip a whole week of classroom time and go straight to the actual training for your CDL.
Was CDL School Worth IT?
Truck driving school was worth it for me.
I am glad that I hung in there, finished CRST's training and followed through on my contractual agreement.
Trucking has given me some great opportunities to see the country, meet awesome people, become financially stable, and live the life I want to live.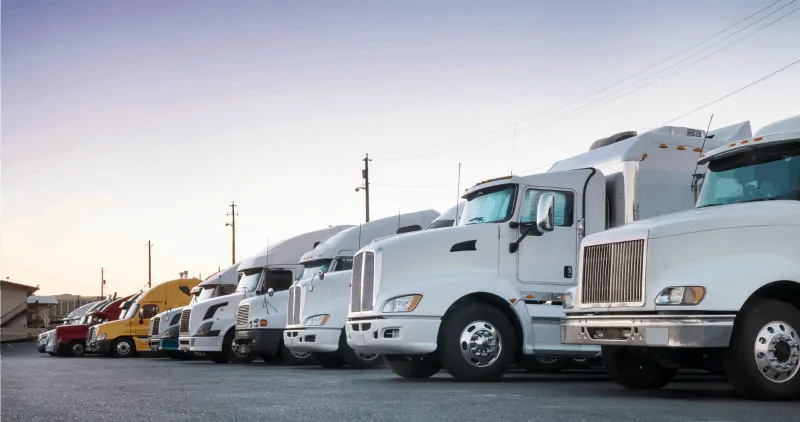 More Company Sponsored CDL Schools
Frequently Asked Questions and Answers
Where Are the CRST locations?
CRST has four terminals – Cedar Rapids Iowa, Carlisle, Pennsylvania, Oklahoma City, Oklahoma and Riverside, California. Note that the Carlisle location does not offer a CDL training program.
How Long is CRST Training?
From arriving to leaving with a trainer is typically 4-5 weeks, and each student is with a trainer for a minimum of 28 days.
What Qualifications Do the Trainers Have at CRST Trucking School?
All trainers must have at least 6 months of driving experience, including a minimum of 4 months of winter driving.
What is the Trainer to Student Ratio at CRST CDL School?
On the backing pad, one trainer works with one student while 4-6 more students watch. During road training, one trainer has 1-4 students in the truck with them. OTR training is one student to one trainer.
What are the Accommodations Like at CRST Trucking School?
Dorm style rooms with 3 beds per room. Cost is about $150/week, and is taken out of paycheck after being hired.
What are meals like at CRST Training?
Cafeteria quality. They provide breakfast and lunch from Monday to Friday. No weekend meals provided.
What is the cost of the DOT Medical Exam and Drug Testing?
The physical and drug screen costs $100, taken out of paycheck after being hired.

How much time will I get behind the wheel during the practical training?
Each student gets about 2 hours of driving practice and 3 hours on the backing pad per day.
Are there any other costs I may be charged?
Other costs – $50 processing fee, taken out of paycheck after being hired.
If I fail the CDL Permit Test, can I retry the test?
Students may take their permit test and license test 3 times before being sent home.
Is testing done on Automatic or Manual trucks?
All testing is done in automatic trucks.
What speed are the trucks governed at?
Company trucks are governed at 65mph at CRST International.
Does CRST have EZ Pass?
No E ZPass available. Drivers pay tolls out of pocket and are reimbursed. This can add up to a lot of money in a week.
Does CRST have Pre-Pass?
No PrePass or equivalent on board. Drivers must enter all open weigh stations.
How much home time can I expect?
One day of home time accrued per week on the road. There is a 4 week minimum.
What are the CDL training deductions?
New drivers will pay all costs (room, drug screen, bus ticket) accrued during CDL school. These costs are deducted from the driver's paycheck every week, starting the first week of on the road training.
What is the maximum deduction for reimbursed costs/paycheck?
A maximum of $40 per week is taken to cover CDL training school costs.
What routes/divisions are available at CRST?
Expedited, dedicated, specialized transport, flatbed, lease operator, and owner operator programs are available.
Does CRST have a Lease Operator Program?
CRST has a lease operator program. Students are encouraged to wait until they have at least a year of experience before leasing a truck.
Are there required endorsements to work at CRST?
There were no endorsements offered while in school, but Hazmat endorsement is strongly encouraged but not required. With this endorsement, there was a pay bump.
What is CRST rate of pay?
Drivers under contract start at 30cpm. They get a 1 cent pay raise every month thereafter for the first year.
What is the Contractual Obligation at the CRST Paid Training?
10 month contract. If broken at any point, the student owes $6,500 plus fees.
How often will I be paid?
Drivers are paid weekly by direct deposit.
Is there a sign-on bonus?
No sign-on bonus.
When is the drug test and physical done?
The physical and drug test are done after getting your CDL permit, but before passing the license test. Once you are a licensed driver, your name goes into a pool for random drug testing. You can also be tested if you are involved in an accident.
Does this trucking company give advances when in CDL school?
No, they no longer allowstudents to take pay advances, while in their CDL training program.
How long are the trips?
Most of CRST's runs are about 1500 miles (longer than most other companies). They are a dedicated long haul trucking company and seem to have consistent year round work, rather than seasonal.
I'm a female driver. Will I be paired with a female lead driver?
CRST doesn't guarantee that a female driver can train with another female as the lead driver. But they do their best to pair recruits up with lead drivers they are comfortable with.
My English isn't great? Can I still be hired by CRST?
Drivers must have a command of the English language. That means reading, writing, understanding and speaking English according to DOT standards (eg. understanding B.O.L., obeying road signs)
Find further information about CRST International.
About This Post
This article reflects the experience of Owen, an actual trainee/driver who recently went through CRST's CDL school.
Current, Accurate Information **(September 8, 2020) **
There's nothing quite like hearing the scoop from someone who has 'been there, done that', to get the most accurate impression of any real life experience.
Our Agenda
At Smart Trucking, our hope is for potential CDL school candidates to get as much accurate, current information as possible, in order for them to make the best choice possible when kicking off their new truck driving career.
For the Benefit of Those in Pursuit of a Trucking Career
The information is intended solely for the use of making an informed choice.
We have absolutely no connection whatsoever, paid or otherwise with CRST's CDL school, or profit in any way from posting this information.
More Related Articles