Thinking about applying to attend a company sponsored CDL training school?
Or maybe you're enrolled in a paid CDL training program?
Either way, you have questions you want honest replies to. And well sometimes that can be a challenge with so much promotion by the individual programs and third party promotions.
Our Promise to You
We want you to know that we do not represent any CDL schools of any nature nor are we affiliated with any of them in any way.
We will offer you straight up answers for questions you've been looking for about company paid CDL training, without any strings attached.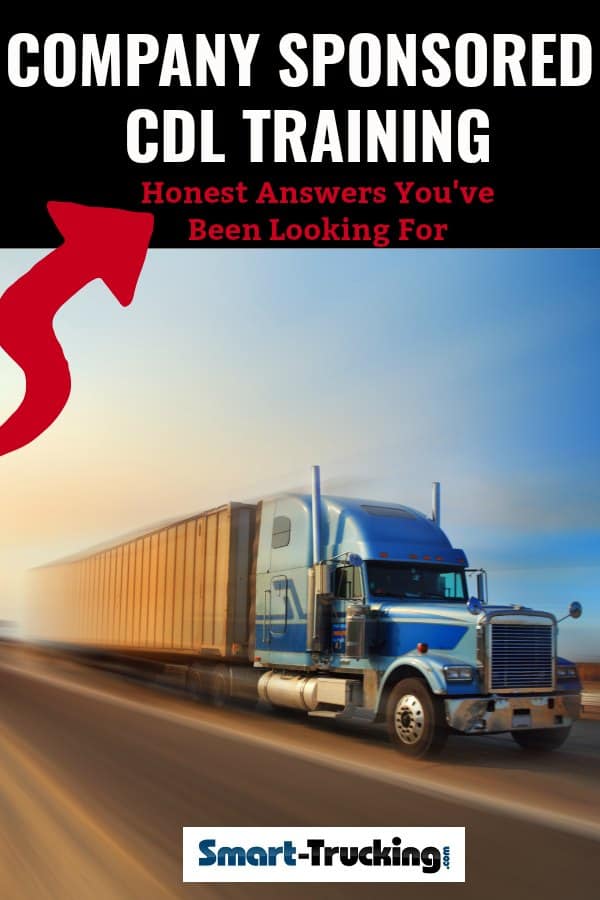 What is Company Sponsored CDL Training?
These programs are quite popular in the U.S.
If you don't have the cash to pay to attend a private truck driver training school, these programs are the next best solution for you.
No cash (or very little cash) is required for entrance or throughout the course.
These programs train you to get your CDL and then offer you a truck driving job at the end of the training. This is a big plus as professional driving jobs can difficult to secure without former driving experience, as can be the case if you get your license on your own, at a private CDL school or a community college program.
Are There Any Costs For These Programs?
Yes, there will be some costs involved along the way, but very minimal. Each program has different items students are expected to pay for, for example meals, accommodations, learner's permit etc.
Count on an extra few hundred dollars to pay for miscellaneous fees. (This is not including food + accommodation)
MOST programs include a form of housing or accommodation. Although I understand that some companies advance students meal money and then deduct it back in small amounts, once they are getting pay checks when they start their actual driving job.
How Long Are These Training Programs?
You'll be fast tracked through the program. After all, time is money and money is time.
Each program is different. The range is from 17 days (the super accelerated programs) to 6 weeks.
Keep this in mind. You'll be training without an income. Remember that. Plan accordingly.
What Are the Requirements To Be Accepted to One of These Programs?
Each program is different, but these are common standards:
21 years of age
U.S. Resident or Green Card
Able to provide work history indicating stability
No at-fault accidents in past 36 months
2 or fewer moving violations in past 12 months
Under 5 moving violations in past 36 months
What Is My Obligation to the Trucking Company After Training + Getting my CDL?
Although these programs are often called 'free CDL training' or 'free CDL schools', this is not the case.
Yes, there is little to no money up front or fees charged to get your Commercial Driver's License in this way.
If you successfully complete the course and get your license, the trucking company will offer you a driving job.
BUT, HERE'S THE KICKER.
In exchange for the training the company has provided for you, they'll hire you, but you must stay with them for a set period of time. The time period is usually about 12 months, sometimes longer, depending on the company.
Should you decide to bail and say 'To HECK with it, I'm not staying with this company!", you will find yourself in a legal bind. The trucking company will ask you to repay them for the training they gave you.
If you don't pay up, they will pursue you legally.
So my advice to you is this.
If you enter one of these company sponsored training schools, take the time to do your research first, in order that you train with a decent company, which will treat you well and give you a decent pay after training.
Related > Exactly What You Need to Know About Paid CDL Training
What Trucking Companies Offer Paid Training?
These US carriers offer truck driver training + a job.
Listed in Alphabetical Order.
Averitt Express
Carter Express
Celadon
C.R. England
Jim Palmer Trucking
KLLM
Knight Transportation
Maverick Transportation
PAM Transport
Roehl Transport
Stevens Transport
Swift
USA Truck
US Express
Werner
XPO Logistics
Which Trucking Companies Have the Best Program?
Excellent question. But you may not be happy with my answer.
There's no way anyone could give you straight up recommendations for the best free CDL training + a job programs, unless they attended a number of the programs and were able to compare them.
If you read that some program is great, check out the source. Who SAYS it's great?
Is it the trucking company who owns the school? Is it a third party who is making money to say how great the training is?
Be careful what you believe.
All of the training programs are long hard training and learning days for weeks on end.
Some are better than others.
We are currently investigating a number of these programs to give you a fair and honest report, which ones are worthy of further investigation.
Related >5 Important Things You Should Know About a Career in Trucking
Is Paid CDL Training Worth It?
It depends on your situation.
It provides for almost no money required, CDL training + a job. That's what you're after right?
The company provides a job, upon successful completion of training. That's another thing you want right? You do NOT want to be without a driving job after ANY training. I guarantee you that every trucking company you apply to, if you have no practical driving experience, will not be interested in hiring you.
Remember, though that in exchange for training you own them a piece of you for about a year's time. Can you do that? Consider this carefully.
Related > Truck Driving School Cost, Tuition and Fees
Paid CDL Training and Job Placement
The whole focus of these programs are to add drivers to the training company's fleet. Upon completing the training, the companies are anxious to get their graduates behind the wheel, on the road, and making the company money (and hopefully you too!)
What Is It Like at a Company Sponsored Training School?
School days are very long. You won't get a lot of sleep during training. Don't count of lot so leisure hours watching television or sleeping late in the morning. The program will start early.
Classes size can vary, can be a small group or quite large. .
Some schools have on site cafeterias with 3 meals day/7 days/week.
Some have laundry facilities, gyms, racquetball courts, nice study facilities
There are some schools with facilities that may not meet your own personal standards. Check out accommodations + meal facilities before signing on the dotted line!
You'll have a ton of information thrown your way, so be prepared for information overload!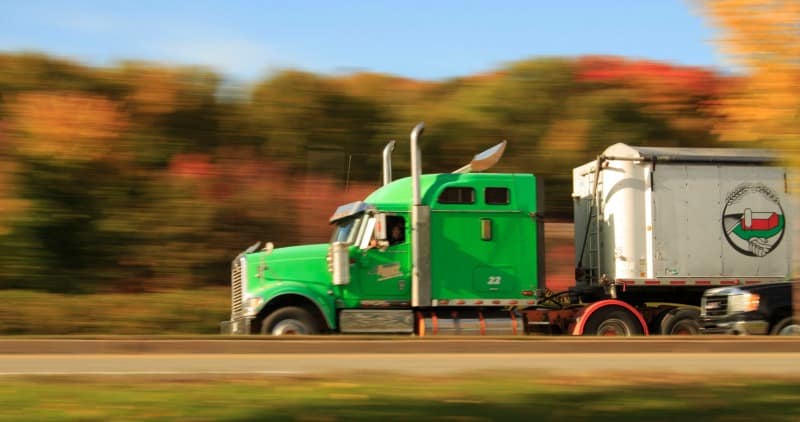 What Happens If I Decide to Quit My Training?
To be honest, CDL training at a company sponsored school is not a 'walk in the park'. The programs consist of long days, sometimes rugged living conditions, often a low level of respect from trainers and management. Your patient will no doubt be put to the test. You may be subjected to humiliation and verbal abuse as well.
Not all programs are guilty of this, but many trainees and graduates we have interviewed agree that it was the worst part of their truck driving career. HOWEVER, keep your eye on the prize. It's only for a short time. But, also know when enough is enough and you're being pushed beyond normal limits.
If you find that you cannot tolerate the mistreatment and things are in a bad state, put on the brakes. My suggestion is to do this before hitting the road with your assigned trainer. At least then, the money you would owe to the company can be pro-rated to the time you've already spent in training. You'll most likely owe them some money for the few weeks or so you've been training, but not the whole program.
Once you are on the road with your designated trainer, it will be too late to avoid getting hit with the entire training costs, if you drop our of the program.
Related > 7 Things You Need To Know About Your First Year as a New Truck Driver
10 Tips For Getting the Most Out of a Company Sponsored CDL Training Program
Use your time wisely. At some programs, you'll find yourself standing in line and waiting around in the first few days. Use this time to study your manual. Don't waste your time. The first test will be general knowledge, air brakes and the state's traffic laws, so get busy and read while you stand around.
Make your own lunch, if not supplied. You can pick up lunch supplies at a nearby Walmart and make lunches in your hotel room. This is a good way to save money and save time between classes. Use lunch times for studying and practicing.
Study. Spend every spare minute you're able studying or practicing maneuvers with the truck. You only get one shot at this. Be dedicated and you'll be successful.
No drugs. If you've been a user of recreational drugs over the past 24 months, it may be best not to bother attending the program. Companies will do urine and hair follicle tests. Don't be surprised to see several students get bounced on the first day due to failed drug tests.
Don't lie on your application. Tell it like it is. If the company discover you've lied about criminal history or moving violations, they'll drop you like a hot stone.
Go prepared with all documents and credentials the school recommends you take. If you don't, you'll waste time and be in a holding pattern, unable to proceed with the training.
No booze. Don't plan to indulge in alcohol during training. If you get caught, you can be tossed from the program.
Forget the bars and clubs. Don't get caught in bars or clubs. Yes, it's your right to do what you please, however, the school has rules, and you could very well violate the school training policies.
Don't take your car. I would recommend that you don't take your own vehicle. You could end up being the taxi driver for the trainees without a care who need a ride to the local Walmart. It could be a lot of hassle that you won't have time for.
Don't make friends with the wrong people. No need to explain to you why I am sure.
Related > 5 Things You Should Remember When Attending Company Paid CDL Training School
What Do I Need to Take With Me to CDL Company Training?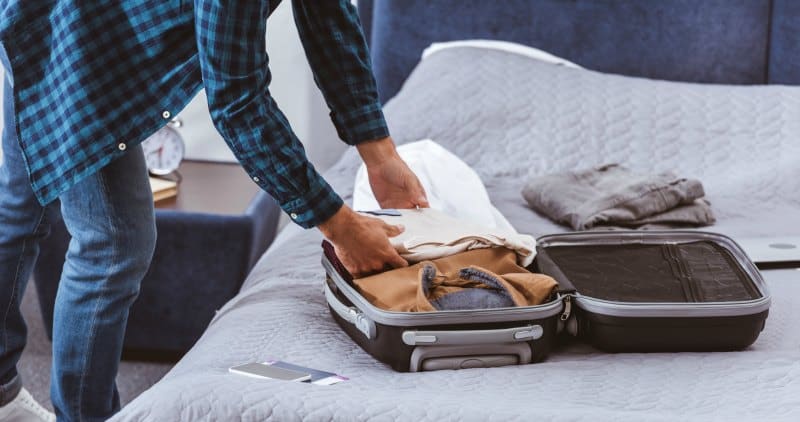 If you are not living at home during the training, find out from your school what you should bring along.
This is a typical list of supplies you'll need.
Clothes. Take enough clothing for a few weeks, including a sweat shirt, jacket, rain coat, work boots, extra pair of shoes, hat, sunglasses, personal toiletries – shampoo, soap, towel or 2, toothpaste, toothbrush, laundry bag, work gloves (for handling landing gear, fueling, fifth wheel etc). Check with the school if you need to bring your own bedding or sleeping bag.
Money. A few hundred dollars is a good idea, or money on your bank card.
Food. Bring some food from home or hit a Walmart or local grocery store. Don't forget you're not making any money when you're at school, so you'll want to economize when you can.
General classroom supplies. Handful of pens, notebook, calculator
Documents + ID. Birth certificate, SS card, Driver's License, Driving History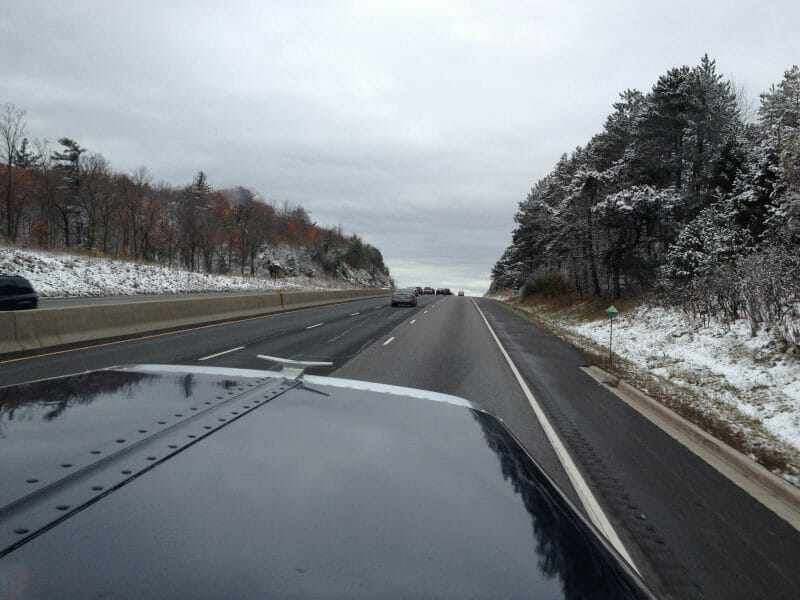 Is There Company Sponsored CDL Training in Canada?
At the present time, there are no company sponsored programs open for enrolment in Canada.
Schneider has a program which is presently on hold and not accepting applications at this time. Check back in the future for updates on reinstatement of this program.
What About Company Sponsored CDL Training For Felons?
Each training school handles accepting felons into their program differently.
Mostly their decision is based on a case-by-case basis.
In the midst of a truck driver shortage, the odds of a company accepting you are better than ever.
These are some of the circumstances carriers will look at:
No pending cases
No convictions within the past few years or so
Companies consider the nature of the crime for which you were convicted
Dealing With Trainers
Dealing with your trainer can be challenging for a trainee.
The best advice I can give is to hang in there. It's only a short stint. It's difficult to share a small space with another person, no matter who it is for weeks at a time.
Try your best to get along and be professional.
If your trainer is jeopardizing your safety, don't hesitate to ask him to change his/her behaviour. Don't hesitate to report the behaviour immediately to a superior.
What About Lease Operator Programs at the End of My Training?
What else can I say but, "DON'T DO IT!"
You are just getting started in the trucking industry. The last thing you need is to be managing a trucking business as a new truck driver.
Stay away from these programs!!!
More on WHY LEASE OPERATOR PROGRAMS WON'T WORK FOR YOU!
More Articles You May Like