This post may contain affiliate links. You can read the full disclosure policy, which is pretty dull, but
here it is.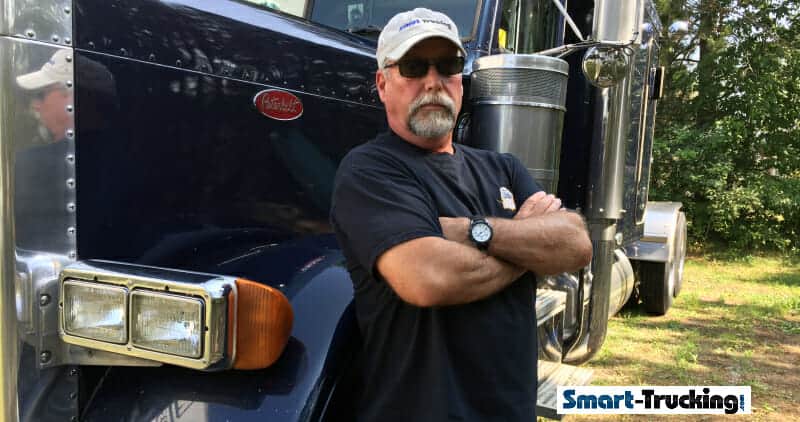 It seems that in the last 10 years of trucking, it's getting harder and harder to make money in this business.
This summer the EPA decided to give us another money wrenching punch.
In their infinite wisdom and their headlong rush to stamp out the existence of the pre-emission diesel engines that worked so well, the EPA has announced that soon all glider kit trucks will need to meet the emission standards of the glider kit year, rather than the engine year.
Kenworth recently reported that their glider kit sales have doubled every year since their inception.  That's how popular glider kits have become.  Why? Because they can be used to build a reliable truck.
The demand is so great, entire companies like Fitzgerald Gliders have been built out of demand for this type of truck.
Related> Will Glider Kits Survive the Storm in the Trucking Industry? 
Stand By Trucks
This effectively eliminates installing a reliable pre-emission engine in a new truck and forces us to use the new DEF engines. So if you intend to stay in trucking, you'll be forced to accept the higher prices and reduced reliability of the new trucks.
These new trucks are so unreliable that fleets now purchase, 'stand by trucks', to swap out with one of their other new ones when they go down for repair. 2018 promises even stiffer emission regulations.
While large fleets may be able to purchase 'standby' power units, small fleets and single owner operators certainly cannot.
Trucking Costs Go Up, Freight Rates & Pay Flat Line
But this latest move by the EPA is just another in the growing list of conditions imposed on truckers that hit us in the pocket book.
The price of a barrel of oil is half of what it was a few years ago, but the cost of diesel fuel, while down, still remains unnecessarily high.
Truckers are still paid by the mile yet are worked and regulated by the hours, forcing truckers to work many hours every week for no pay, with no legislative help in sight.
The cost of operating a truck and living on the road rises every year at roughly 7% yet the wages and freight rate increases remain virtually flat with carriers offering paltry increases only lately.
Tough Times
It's very been very tough to watch an industry that I love and have relied on for my livelihood, slowly being brought to it's knees by outside forces.
Truckers have always possessed spirit and a fierce independence and the instinct to survive the toughest obstacles.
The next few years promise to test our resolve as truckers….no doubt about it.
We're all in the same boat. Stay strong. Stand united.
More Articles