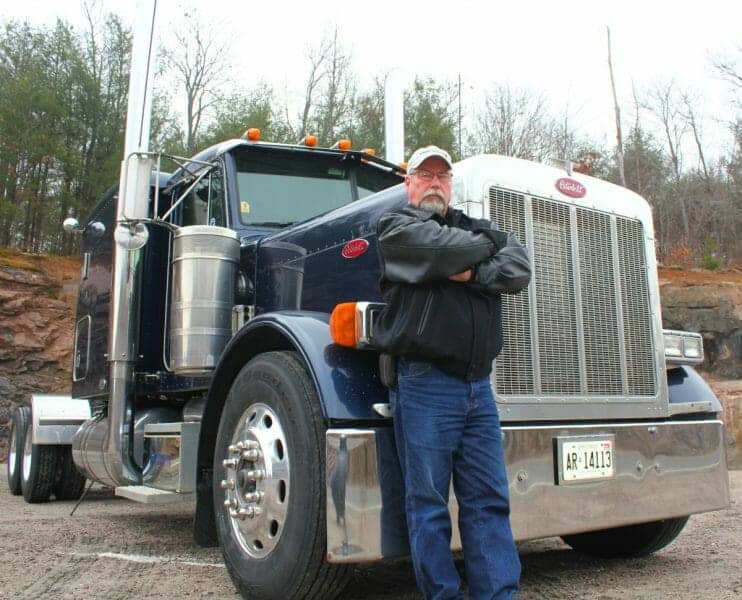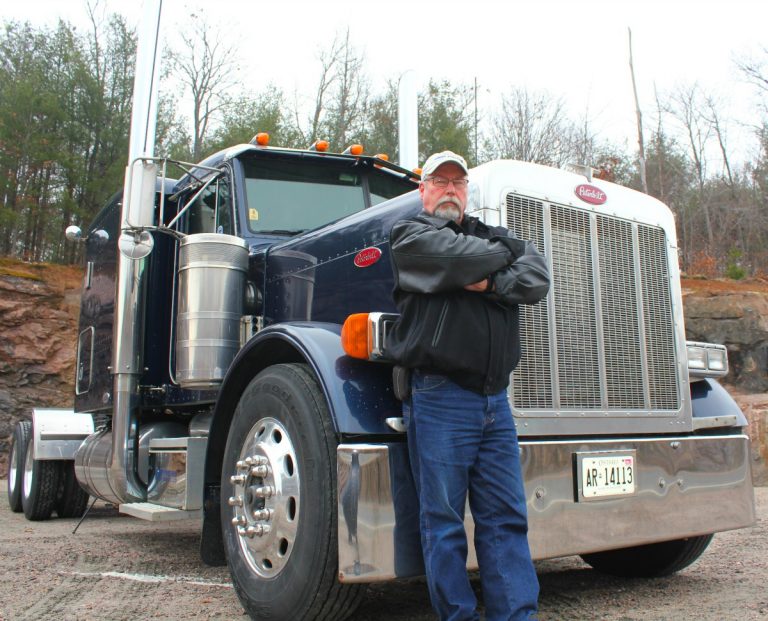 If you're considering a trucking career,  we've devised this easy to follow, step by step path, for covering all the bases for researching your new career as a truck driver.
The decision to become a trucker, is a big step in your life. There's lots to learn.
There's things you'll need to know and understand about becoming a truck driver: choosing the right driving school, truck driving training costs and options, what life 'on the road' is really like, what salary to expect,  ups and downs of a driving career, finding the right trucking company to work for.
There are lots and lots of things you'll need to know to be successful and happy as a trucker. One thing you'll quickly learn is that the trucking industry can be a cold, hard business, that is seriously profit driven.
Don't let your lack of experience catch you working for the wrong trucking company or trapped into paying for an expensive driver training program, you thought was free.
We'll try to give you the best, most accurate information we can, to help you get started in your trucking career.
We'll make no bones about it. If something is lousy, we'll tell you. We won't sugar coat anything. We aim to tell it like it is, so you know what you're getting into.
In spite of what you may hear, there is certainly lots of great benefits to driving a truck for a living. But sadly, there's lots of things that aren't so great.
Weigh everything for yourself to make that important decision, and decide for yourself, whether or not a career in trucking is right for you.
Meet Dave: 35+ year trucker, host of the YOUTUBE Series,
FROM THE DRIVER'S SEAT
This is a video series which focuses on driver skills and trucking industry iss
Thinking About a Trucking Career?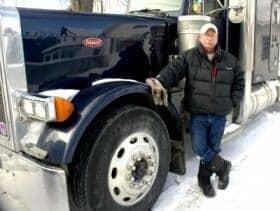 There are many things to consider before choosing a career as a truck driver.
Is trucking right for me? Will I be happy as a driver? What's it like living on the road?
Know what will be expected of you as a professional driver and the skills required to excel at the job. Commanding respect for yourself and the job you do is important.
Choosing a Trucking Company To Work For – It's vital to choose a good carrier to work for. We offer some solid advice for narrowing down your choices of trucking companies and choosing the best one to suit you.
What Do Companies Look for in a Driver? –  It's important to know what carriers are looking for in a driver: driving skill is a given, but it's often much more than how well you can drive. Other factors such as your personal history, honesty, integrity, communication skills, ability to get along with others, etc. are all important to an employer, too.
For the Love of Driving – If you really love driving, there's a pretty good chance you'll enjoy a truck driving career.
How Much Money Will I Make as a Truck Driver?  – The most commonly asked question about driving jobs.  Is the money is enough to support your lifestyle? Are truckers paid fairly?
Prime Time For Getting Into a Trucking Career – There's been no better time in this industry than now, if you're thinking about getting into a trucking job.
With the trucker shortage in North America, there are tens of thousands of seats trucking companies are scrambling to fill. With the right training and the right attitude, there's plenty of jobs to choose from. But be sure to get paid for ALL the work you do…..
Are you prepared for the worst? If you are in a serious accident, count on being severely scrutinized. You may even be arrested and/or criminally charged. Are you financially prepared to legally defend yourself should you be in this situation?
Getting a Driving Job –  What are my chances of getting a driving job after getting my CDL training?
What to expect as a new truck driver: the reality of the first year as a CDL driver.
Is Team Driving For You? – Many companies pair new drivers up with a co-driver and can be expected to run this way for an extended period of time… sometimes at least a year. Learn what team driving is REALLY like.
Dealing With DOT Hours of Service – The Hours of Service rules and regs are to be followed to the letter by the trucker, but there are flaws in the system. Thoughts, opinions and ways to deal with an imperfect system.
Getting Paid Accurately – Some advice for drivers, to ensure accurate pay checks from your employer.
5 Important Things You Need to Know About a Driving Career – Advice from a veteran trucker on the realities of a career in over the road trucking.
Professional Driver Qualifications
Licensing Requirement for Truckers  – To become a trucker and to qualify to drive a tractor trailer in the U.S. or Canada, a special license is required: In the U.S., a CDL is required and Canadian truckers must possess a Class AZ license.
Are there any age restrictions for becoming a truck driver?
CVOR Driver's Abstract & MVR – Trucking jobs in US and Canada require special records to qualify as a commercial driver. Expect the trucking company to request these documents before hiring.
Know What MAY Prevent You From Getting a Commercial License –  If you're a natural behind the wheel and breezed through driving school, that's not a guarantee you'll get a job. A criminal record, bad driving history (accidents), job-hoppers, unable to verify your employment history, incomplete high school education, are a few reasons a trucking company may be reluctant to hire you.
Your DAC Report Guide – A trucking industry tool, with a reputation of being misused: a summary of a truck driver's history including criminal, driving, credit etc. One of the serious flaws of the DAC system is the lack of control the truck driver has over the content of his DAC. How to protect your DAC record from false claims.
Education – Are there education requirements for becoming a truck driver?
Criminal History- Trucking companies check criminal records. Could this prevent me from getting a driving job? A driver with a criminal record has trouble getting work.
Driving Record – Keeping your commercial driver's license clean. You've worked hard to complete your driver training and it probably cost you lots of money and time. Don't mess up your future by getting black marks on your record.
Drug Testing  – It is mandatory to be drug tested prior to employment and randomly while employed as a truck driver in Canada and the U.S.
Resume -When you've ready to go on the hunt for a driving job, whether in person or on-line, it's important to have a well written, complete and accurate resume. A resume showing gaps in work history may be a problem when looking for a trucking job.
Driver Training
Truck Driving Training – Learn the 3 basic ways to obtain a CDL and what to expect from the training program.
The Rookie Truck Driver – Everyone is a rookie driver when new to the job. However, it's vital to focus on improving skills and abilities as time goes on: the sign of a professional truck driver.
Resources For Truck Drivers
Driver Career Interviews  – For first hand information about what a trucking career is really like, here are some career interviews from new and experienced drivers, who have been down that road.
Driver Skills – Important skills all drivers should know.
Our YOUTUBE CHANNEL — Be sure to check out our Youtube Channel, jam-packed with insight into the trucking industry, driving skills and tips, hot button industry issues and some great entertainment!