Are the long hood trucks on their way out? No, not in my books. Anyone who thinks so, probably isn't a trucker.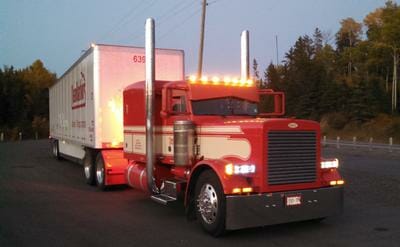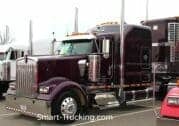 Yes, it's true that aerodynamics are an important factor to achieve good fuel mileage and good fuel mileage is essential for profit these days.
Certainly most big fleets aren't buying them these days, although, there are a few exceptions though like 'Farmer's Oil'.
Look at all of the old pros out there still running hoods, like the boys from P.A.
Think the old die hards will fuss and polish over a Volvo? Can't really see it.
We now know even the hoods can get good fuel mileage with an ECM tune when they are running 65 mph or less.
It's a sure thing that the hoods certainly have better resale because they're now more rare and don't look like a cookie cutter tupperware truck.
Long hood trucks have a classic look that appeals to the pros in this industry and always will.
So we'll rebuild our old ones or buy long hood gliders, or even retire the long hood trucks and keep them as hobby trucks.
The long hoods will never die. They'll become more and more rare and therefore more valuable.
Do you think the crowds go to the truck shows in Louisville, Dallas and Joplin to see Century Classic Freightliners?
Nope. Look at the Shell Super Rig trucks or the trucks featured in Large Car Magazine.
Those guys aren't photographing Cascadias. They're photographing long hood Kenworths and Peterbilts. That's what the audiences want….photos and articles about long hood trucks.
Classic trucks are like classic cars. As long as there's a segment of the population that loves this kind of machinery, there will always be a place on the road, for long hood trucks.
Check out these truck photo galleries: