If you're thinking of company sponsored CDL training, Stevens Driving School may be the answer.
Located at the company's headquarters in Dallas, Texas, Stevens Driving School specializes in training CDL drivers interested in pursuing a truck driving career.
Since it was founded by Steven L. Aaron nearly four decades ago, Stevens Transport has grown into the largest family-owned trucking company in the Lone Star State.
Stevens is currently one of the country's top 50 for-hire carriers by size and revenue, and it's in the top five in the temperature controlled sector as well.
Each year across multiple divisions, the company generates nearly a billion dollars in revenue, much of which is reinvested back into new equipment, facilities, and Stevens Transport paid training programs.
Highlights of attending Stevens Transport CDL School in Dallas include –
Modern paved 70-acre facility
Customized safety-focused curriculum
Certified trainers
4 to 1 student-to-trainer ratio
State of the art driving simulators
Room and board covered while learning
Stevens is authorized to administer third-party CDL tests to its students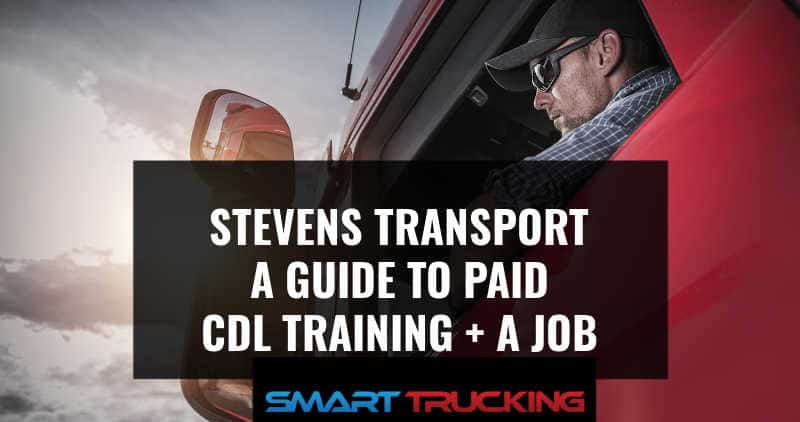 Stevens Driving School Locations
Though Stevens Transport only operates one company sponsored truck driving school in Dallas, Texas, they've partnered with a number of private truck driver training schools in the following locations around the country.
Stevens CDL school locations include –
Denver, Colorado
Detroit, Michigan
Duncan, South Carolina
Houston, Texas
Knoxville, Tennessee
Little Rock, Arkansas
Shreveport, Louisiana
St. Louis, Missouri
Tampa, Florida
Tulsa, Oklahoma
Waco, Texas
For more specific information on Stevens Transport paid training locations click here.
Basic Requirements For Truck Driver Training
The requirements to attend Stevens Driving School are similar to those at most other company paid CDL training schools.
Students interested in attending Stevens' Dallas driving school or an affiliate school must –
Be at least 22 years old
Have held a valid driver's license in the past 12 months
Be able to pass DOT physical and drug tests
Have no DUI or DWIs in the past 5 years
Have no major preventable accidents in the past 12 months
Have no careless or reckless driving citations in the last 3 years
Related > Company Sponsored CDL Training – The Honest Answers You've Been Looking For
The Application Process
The first step in applying to Stevens driving school is filling out an online qualification form.
This application can also be used by experienced drivers who already have their CDLs.
Incomplete information will delay processing or prevent your application from being submitted altogether, so make sure it's as complete and accurate as possible.
If you get stuck, have technical issues or need assistance during the process, call 1-800-333-8585
Before filling out the form you'll need to have the following information –
Social Security Number
Home addresses for the past 3 years
10 year employment history
Current driver's license number and driving history for the past 3 years
History of traffic violations, accidents and/or convictions for the past 3 years, including DUI, reckless driving and license suspensions
Military history (if applicable)
According to their website, for those who don't have the means to pay for a CDL training program on their own, Stevens offers company "sponsorships" that include:
Age
Race
Gender
Religion
Nationality
Marital status or sexual orientation
Non job-related disabilities
Transportation, Food and Lodging
For those who don't have the means to pay for a CDL training program on their own, Stevens offers company "sponsorships" that include:
Training
Lodging
Meal money
Assistance
Transportation from your home to Steven's training school
Keep in mind that there's no additional information provided for each and that terms and conditions will definitely apply. Be sure to ask for specifics before committing to attend one of their schools.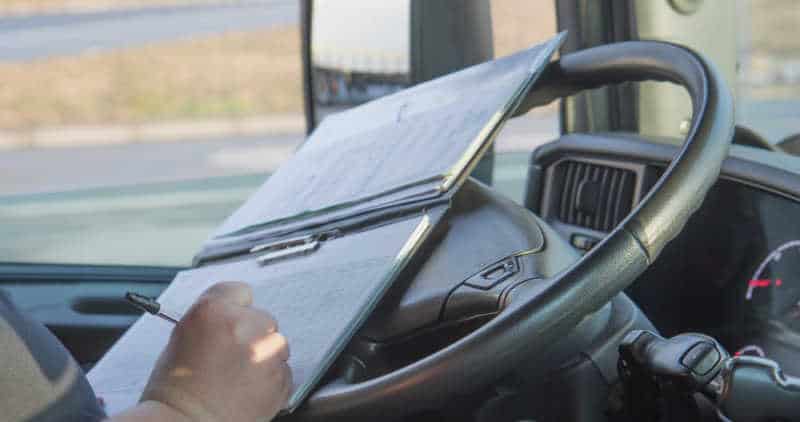 What to Bring With You to Training
When heading out to CDL training at Stevens Driving School, you'll need to take the following items with you:
A few hundred dollars in cash to cover CDL test fees, optional food and other personal expenses
Valid driver's license from your home state
Original Social Security card (not laminated or a copy)
Valid US Passport (if you have one)
Cable, internet and utility bills to prove residency
Multiple changes of clothes suitable for a variety of weather conditions
Hat, gloves, sunglasses, close toed shoes or boots
Flashlight
Toiletries, pillow, sleeping bag or blanket (for OTR portion of training)
Pens, highlighters and a notebook
To make sure you don't forget anything ask your recruiter for a complete written list of items to bring.
Related > A Quick Guide to Choosing a Truck Driving School
Stevens Driving School Training Schedule
Classroom and Onsite Training
Though specifics may vary somewhat between Stevens CDL school locations, generally the first phase of onsite training:
Is held from Monday to Friday
Includes 165 hours of total training time (about 3 weeks)
Week 1
During the first week students will spend most of their time in the classroom with instructors learning about the things they'll need to know to pass their written CDL exams, including but not limited to –
Standard vehicle
equipment
Coupling and uncoupling
Combination vehicles
Air brakes
Safe driving theory and techniques
Minimum classroom time is 40 hours but often lasts longer because written exams must be passed in order for students to get their CDL learner's permits.
Students who don't pass on the first attempt will be able to take their tests again the following day, but limits apply to how many times they can be failed and retaken.
In addition, students are responsible for paying for their own CDL test and licensing fees, which are about $70.
Weeks 2 & 3
The following two weeks are spent:
Learning about pre-trip inspection procedures
Practicing shifting, turning and backing on the onsite training course
Driving on public highways in rural and metropolitan areas, visiting truck stops, and crossing DOT weigh stations when they're open
After two weeks, students will take their CDL tests with a DOT certified examiner.
Once they pass their tests and obtain their CDLs, they'll be officially hired by Stevens and sent to orientation in Dallas.
Orientation At Stevens Training School
After completing the program and obtaining their Class A CDL's, Stevens pays for students to be transported to its Dallas headquarters (if they're studying at an affiliate school) where they'll attend orientation.
Orientation typically lasts three days.
During this time, Stevens staff will finish paperwork, tie up any loose ends and assess each student's skill. This is for the purpose of determining whether more training is necessary before heading out with an over-the-road driver trainer.
Over-the-Road Training Program
In Stevens' OTR Training Program, students are paired with driver mentors where they will receive 1-on-1 instruction.
From beginning to end each student will get 240 hours of time behind the wheel, which typically takes five or six weeks.
During this phase of training, students may drive in any of the lower 48 states. They'll drive in all kinds of terrain and weather, hauling temperature controlled time sensitive freight while dealing with shippers, receivers and company driver managers (dispatchers).
Get Your Own Truck
Upon completion of OTR training, new drivers are assigned their own truck. Then they'll be paid on a per-mile basis depending on which company division they'll be driving for.
Stevens Transport Training Pay
Students are paid a salary during their OTR training. Some previous graduates we've spoken to, claim that their training pay was very low.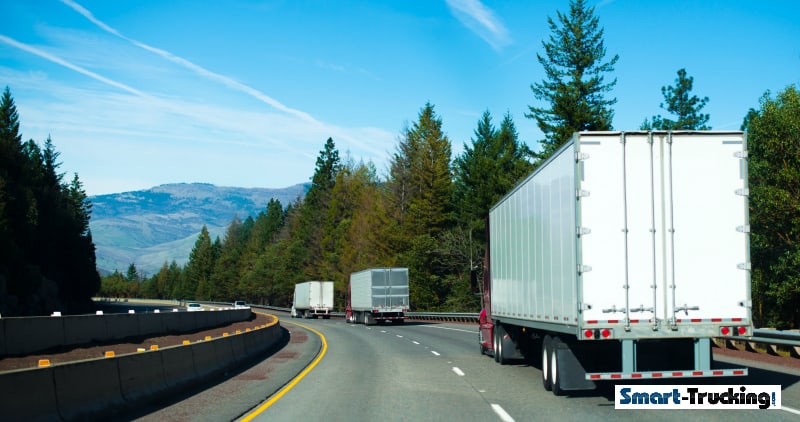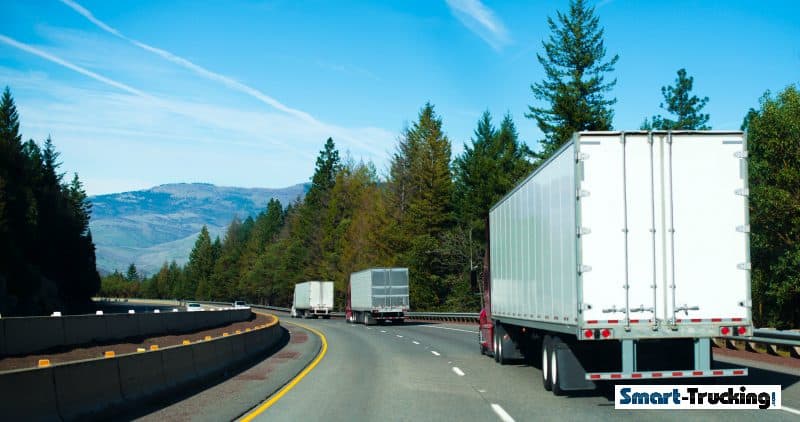 Daily Life and Schedule
Stevens CDL training doesn't seem to be as rushed as some other company sponsored CDL training schools.
That's great news for those who prefer taking their time and learning at their own pace without the added hassle of feeling rushed.
Just remember, living with a total stranger in a hotel for multiple weeks can be annoying and stressful even under the best circumstances.
Make it a point to keep a positive outlook and spend as much time as possible studying and preparing for tests.
Tuition Sharing and Reimbursement Programs
For recent graduates of other CDL schools, Stevens offers a tuition reimbursement (sharing) program that pays drivers back, up to $7,500 either to themselves or their lender as long as they're working for the company full time.
This can be a huge plus for students who've already incurred significant debt from CDL school.
Veteran's Programs
Veterans and active duty military members may be able to take advantage of a number of government programs regardless of whether they're experienced drivers or are interested in getting their CDL for the first time.
It's no surprise that navigating the confusing world of veteran's benefits can be tedious and time consuming.
However, Stevens' staff is familiar with the process and they'll be able to help.
Drivers and students can take advantage of Montgomery and/or GI Bill benefits and in some cases get paid by the company and the federal government while enrolled in the Veterans Education OJT Program.
For more detailed information on programs, requirements and restrictions, check out Stevens Transport Military Veteran Programs page. 
Stevens Transport Pay Per Mile and Career Opportunities
Despite the Coronavirus pandemic, the struggle to attract and hold onto drivers remains competitive.
To that end, Stevens just announced a 14% pay increase for both experienced and first year drivers.
Depending on experience, pay can start up to –
54 cents per mile (cpm) in the OTR division
62 cpm in the dedicated division
55 cpm for regional drivers
56 cpm for drivers in the expedited team division
New drivers can make up to $60,000 in their first year out of school. Realistically most new drivers make much less than that.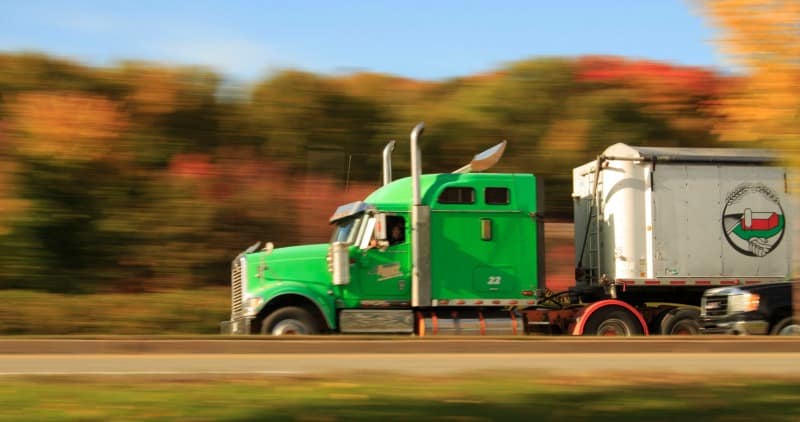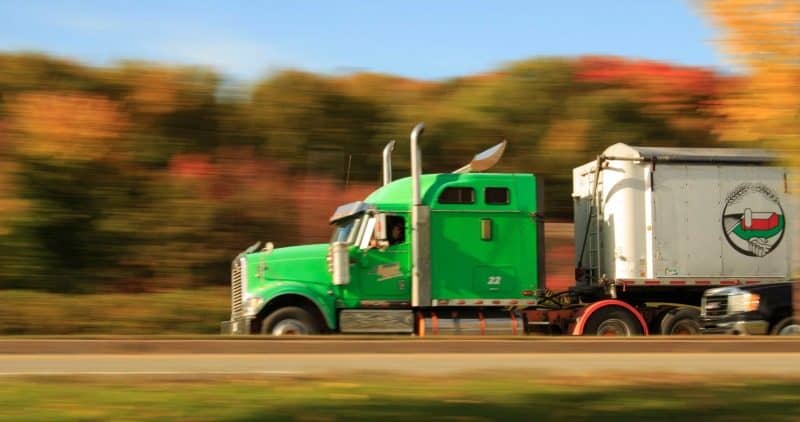 Benefits – Stevens Transport
Though there may be a waiting period for some of them, Stevens Transport offers the following driver benefits:
Multiple medical plans at competitive group rages
Vision and dental (both free with enrollment in medical plan)
Prescription drug coverage
Annual paid vacation time after one year of employment
401K savings plan (Stevens matches 50 cents on the dollar annually)
Optional Emergency Driver Assistance Fund that helps cover costs for drivers who experience unexpected emergencies
What We Like About Stevens Transport Training + Jobs
Financially stable and debt-free means reliable paychecks and little chance of sudden business closure
Late model tractors and trailers equals less down time due to mechanical issues
Multiple school locations across the country
Large freight base means lots of job opportunities and miles for hard workers
Job opportunities for drivers from most states
OTR, regional, dedicated and even local jobs available
What We Don't Like
Their website is missing lots of important information
The company doesn't have the greatest reputation
Poor training and solo pay for many new drivers just starting out with the company
Some trainers have very little experience and treat their students unprofessionally
Some drivers claim the miles are inconsistent and that first year pay is much lower than what they were originally promised by the company
The Verdict – Truck Driver Training With Stevens
Especially for new drivers it's worth mentioning that many paid CDL training programs have less than stellar reputations.
Stevens is no exception.
Many Stevens drivers complain of issues commonly found at trucking companies all over the country.
Here we're talking about-
Broken promises
Low miles
Unpaid waiting time
Just not enough home time
Unprofessional treatment by shippers, receivers and company staff
That said, Stevens does have its fair share of drivers that have been with the company for a long time, earning decent pay.
Still company sponsored truck driver training can be a good way to get your Class A CDL without going into debt.
Just be sure to get all the specifics in writing before committing to a training program.
You'll want to know –
How much CDL training costs
How repayment or reimbursement works
How long you'll need to work for the company after the training
What the penalty will be if you quit or get fired early
If Stevens Transport jobs are guaranteed after graduation
Driver Comments – Stevens Transport
After researching and talking to many truck drivers about their experiences with Stevens Transport, we found the experiences ranged from very good to very poor (Most leaning to the 'poor end'.)
However, it's important to do your own research and compare the paid CDL training programs for yourself.
Tom B. I remember when I left Stevens Transport, I gave them a two week notice. Already had a job lined up, asked for 30 days until I started. They got me back in three and a half weeks. Just like clockwork and par for the course. I was running in the Chicago Rail Yards for $15.50 an hour. In my exit interview, they asked me why I was leaving and I commented on the low pay. They asked me what it would take to stay and I said, "I need $23/hr to keep working in Chicago." Their counter offer was an extra $1 per hour.
Orin T Vee. Stevens Transport School does care about putting quality drivers on the road. The problem is their trainers. They are in short supply so it turns into a meat in the seat situation and all they care about is running 18 hours a day. Took me 3-4 months to sort of get used to it. I still don't like going over 65 fully loaded still get nervous when I hook a loaded trailer of something super valuable. Definitely not enough practice backing up. The trainers don't want to take the time to dock.
Dr Ketones the Trucker. Do not work at Stevens tanker division. Horrible place. You'll make 1300 bucks per week, which is good. But when you break it down, you're paying the hotel bill. It's crazy. I asked if they would cover the hotel bill, answer was absolutely not. Exact words. I paid an 8 day hotel bill. DO NOT WORK THERE.
F.A.Q.
Are Stevens Transport trucks automatic?
Yes, almost all of Stevens' trucks are automatics. 
Is Stevens Transport a good company to work for?
Like most trucking companies Stevens' reviews are all over the place. In short, lots of drivers have positive experiences training and driving for them, while others don't. 
Stevens Transport vs CR England?
Stevens has a better reputation and according to online reviews most students have better experiences getting their CDLs and driving for Stevens than they do at CR England. 
Stevens Transport vs Swift?
There are lots of similarities between Stevens Transport CDL and Swift Academy, but before deciding which is best you'll need to do an "apples to apples" comparison of the things that matter most to you. 
Stevens Transport vs Roehl?
Stevens Transport is a larger company than Roehl, and their company paid CDL training school is bigger as well. Typically the driver trainers at Stevens aren't as experienced as they are at Roehl which makes the latter a better option for value and safety-minded students interested in getting more personalized attention. 
What kind of trucks does Stevens Transport use? 
Stevens' tractors are Kenworth T680s, Peterbilt 579s and Freightliner Cascadias.
Do they allow riders? 
Stevens drivers can travel with adult passengers 18 years and older year-round, and with child passengers 10 years and older during the summer months. 
Where are Stevens Transport terminals?
Stevens Transport is headquartered in Dallas. They also have terminals in Chicago, Columbus, Ohio, Louisville, Kentucky, Greenville, South Carolina, Oshkosh, Wisconsin, Salt Lake City, Utah and Yakima, Washington. 
Do Stevens Transport jobs pay well?  
Some of Stevens truck driving jobs do and some don't. Much of it comes down to your dispatcher and if you're willing to take loads other drivers turn down.
Other Paid CDL Schools to Consider