CR England Training School and the Company are Utah based.
They've been in business for nearly a century.
Their red tractors and white reefer trailers with bold lion crests are easy to recognize.
You'll see thousands of them on highways, in loading docks, and at truck stops across the country on any given day, but finding drivers to fill all those seats isn't easy.
Getting a CDL is vital to becoming a professional truck driver.
CR England partners with Premier Truck Driving Schools to train new recruits interested in getting their commercial driver's licenses.
The company offers zero-tuition, paid CDL training, and operates truck driving schools in the following locations:
However, where you attend CR England CDL school may not be a simple matter of geography and convenience.
Each location has its own criteria, so you'll need to discuss your situation with your recruiter.
Now let's take a look at what you can expect from CR England Training.
CR England's Premier Truck Driving School & Training Program
Even for those who've never been in a big rig, CR England truck driving schools offer the training and education required to obtain a Class A CDL.
Company sponsored CDL training is provided for those who meet CR England's requirements and graduate from driving school.
Their training is divided into two components.
During Phase 1 students will:
Stay in a company paid hotel room with lots of other student
Spend between 10 and 17 days in the classroom and on campus
Learn about safety, equipment, hours-of-service regulations, driving, backing, and shifting
Spend approximately 1 month accumulating 150 hours of behind-the-wheel time with a professional driver-trainer
Trainers are encouraged to share their industry knowledge and personal experiences with students.
However, you should know that many have less than 6 months experience.
During Phase 2:
Phase 2 involves two or more recent Phase 1 graduates partnered together in their own truck.
This systems allows them to learn together and help one another while building on their real-world skillsets.
Phase 2 generally takes about 5 months to complete, and since they're actually interacting with shippers and receivers and hauling freight, drivers can request home time just like fully independent ones.
According to their website…
"C.R. England values work-life balance and strives to get our trainee-drivers home within two weeks of a request being submitted."
As always, it's wise to take such statements with skepticism.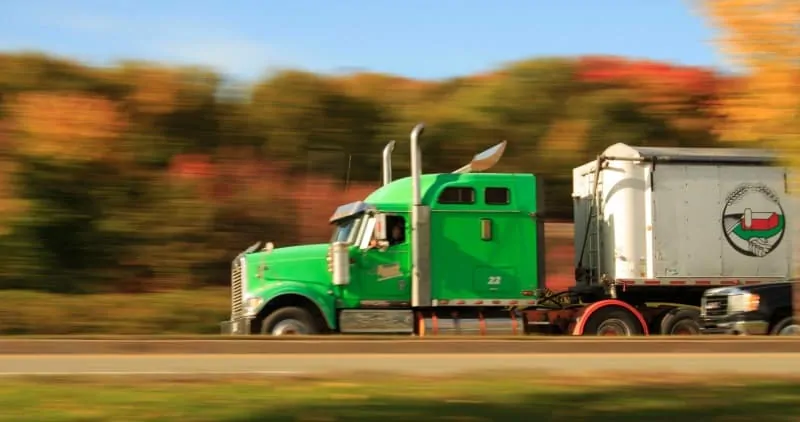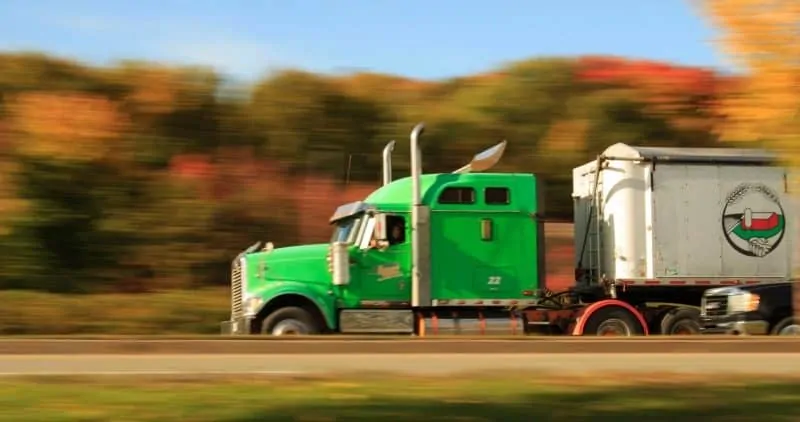 What Students Say – CR England Trainers
From our extensive research, we've found that previous students' experiences are all over the place.
Many claim their instructors were helpful and professional.
Others had horror stories about poor working conditions, inadequate training, filthy trucks, and the inability to get home.
Either way, for many students it should provide sufficient opportunity to learn in a not-too-stressful environmen.
But much of it depends on who you're teamed with.
Minimum Requirements for CR England Training School
Though you'll want to double check before attending one of England's schools, now prospective drivers must:
Be at least 21-year-old (those 23 and under must have a clean driving record)
Have a satisfactory work history
Finish all portions of the application
Pass a drug screening
Pass a DOT physical
Provide a current and valid Social Security card (cannot be laminated or copied)
Pass a criminal background check
Agree to abide by the company's 'No Firearm' policy
What to Expect at Orientation
CR England's Premier Truck Driving Schools cover travel and lodging costs for students attending their CDL License Programs.
Food isn't provided, but there are a number of options available nearby.
Before classes begin students will:
Fill out tons of paperwork
Meet fellow students and instructors
Get familiarized with the facility and training program
Once you've been officially scheduled at your facility your recruiter will give you a Greyhound Bus ticket confirmation number.
Keep in mind, some Greyhound ticket stations are closed on weekends, so it's a good idea to pick your ticket up before you're scheduled to travel.
New drivers are accepted every Monday.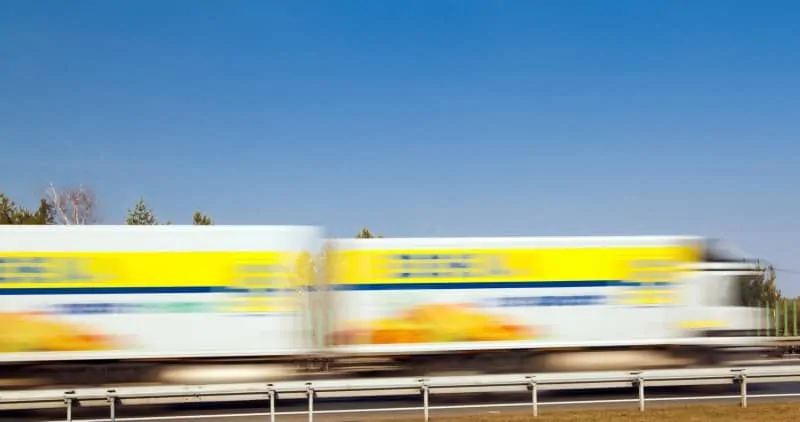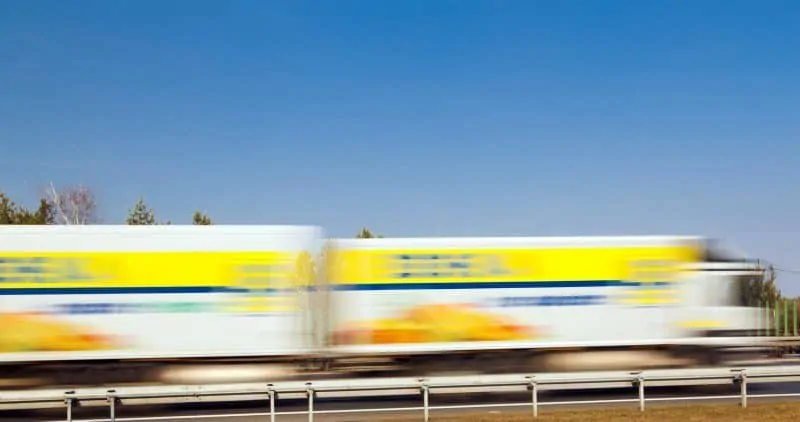 Daily Life at CR England Trucking School
CR England's trucking school is often described as challenging, rewarding and fast-paced.
Many eager students make great strides quickly.
Others claim that learning about safety, equipment, and hours of service regulations make for brutally long days.
Thankfully, there are regular breaks, but some students are dismayed to discover that they actually have homework most nights.
After the first week of classroom instruction it'll be time for the fun part—getting into the trucks.
Here students will learn how to:
Check this out for a complete breakdown of the training schedule by week.
Daily Life with a Trainer
For those who've never experienced it, life on the road can be a real shock.
Getting up before the sun and driving well into the night are common.
All told, it can be exhausting and stressful.
Add to that:
time away from family and friends,
limited access to showers
being confined to a small area with relative strangers for long periods
It sometimes pushes students past their breaking points.
Most students definitely wouldn't classify training as 'fun,'
But remember, you're there to learn, and it's only temporary.
Interacting with other Trainees
Interacting with other people isn't easy at any time.
Especially when you're dealing with men and women of varying ages from all different walks of life.
In situations like these, there's often plenty of tension and conflict, especially in the context of learning a difficult new skill while far away from home.
On the bright side, may students make lifelong friends while studying to get their CDL's.
Training Pay
Students who meet the company's availability requirements are guaranteed:
$560 per week during Phase 1 of their truck driver training
Others were paid either minimum wage, or $10 an hour depending on their school location
Though it's not a lot of money, it's more than some other of the other company sponsored CDL schools pay students.
For frugal trainees, it should be enough for expenses, while leaving a little left over to send to family back home.
During Phase 2 students are compensated based on a mileage rate, but it's well below industry average.
Many rookie drivers are paid between .14 and .16 cents per mile, which usually works out to between $450 and $600 dollars per week.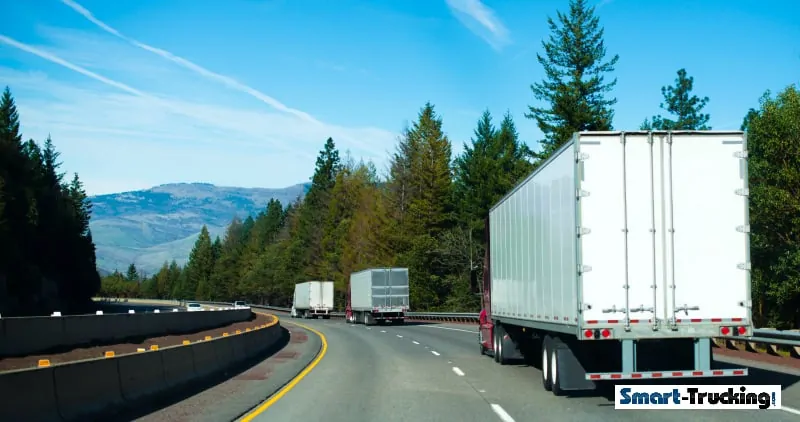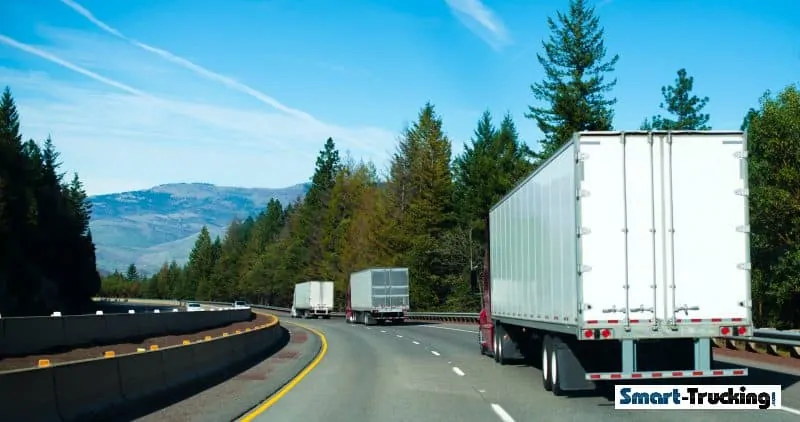 Tuition Reimbursement
CR England's truck driver training school costs around $6000.
Once new drivers have completed the program and been hired, they'll make weekly payments of about $39 for 48 weeks though automatic payroll deduction.
Qualified veterans are entitled to shorter repayment terms, and deductions usually begin about three weeks after your hire date.
If you've done the math, you may have noticed that this only adds up to about $1,900.
Staying with the company for 12 months (9 for veterans) means they'll pick up the rest of the tab, because you've fulfilled the employment obligation of your Tuition Reimbursement Agreement.
In other words, you only repay 1/3.
Not a bad deal.
BUT if you leave the company before 12 months you'll be have to repay the whole loan—with interest.
Contractual Terms of England's Tuition Reimbursement
Here are the key points worth remembering…
Drivers must stay with the company for 12 months after graduation to fulfill their end of the contract
Veterans are entitled to shorter terms (9 months instead of 12)
Getting your CDL from CR England will cost somewhere close to $6000
After graduation, drivers will make 48 weekly payments of about $39 via automatic payroll deduction
Though that only covers about 1/3 of the cost, the company will pick up the rest because you've lived up to your end of the Tuition Reimbursement Agreement
Remember, if you get fired or jump ship before the 12 months is up, you'll be on the hook for the whole $6,000 plus interest
IMPORTANT Things to do BEFORE Attending CR England CDL School
Test your eyes to ensure you meet the minimum sight requirements to pass your eyes exam. If not, you'll be sent home. This link will take you to the test:
Take a free blood pressure test at a pharmacy or grocery store.
If you have blood pressure higher than 140/90, you'll need to consult a doctor before attending school.
What to Bring to Class
According to their website, you'll need to bring the following items with you to school:
Original birth certificate (full size) from Vital Statistics
A valid driver's license (permits aren't accepted)
$45 for your CDL
Original Social Security Card (not laminated or copied)
Two documents establishing residency (phone, cable, utility bills, etc.)
Enough money for food and other expenses for about 1 month
Family members' Social Security numbers for insurance
Proof of US citizenship
Voided check for direct deposit
Clothes and footwear suitable for various types of weather
Toiletries like soap, deodorant, toothbrush, towel, shaving items
CDL manual (can be downloaded beforehand)
Pencils, pens, notebooks,
Due to space limitations, it's important to pack minimally during school and on-the-job training.
Once on their own, drivers can get the rest of their items into their truck while on home time.
Where to Find Important Location-Specific Information
Once you and your recruiter decide which CDL training school best fits your needs, you can click on its location from the website to see a list of important information.
There you'll find things like:
Address, email, and phone number
Important forms
Driver requirements
What you'll need to do before showing up
Things to bring with you
Travel information
Training timeline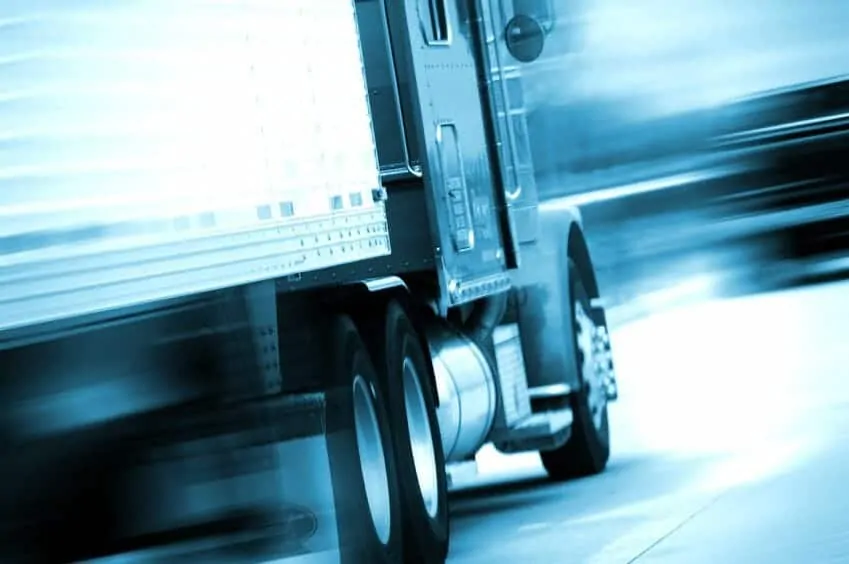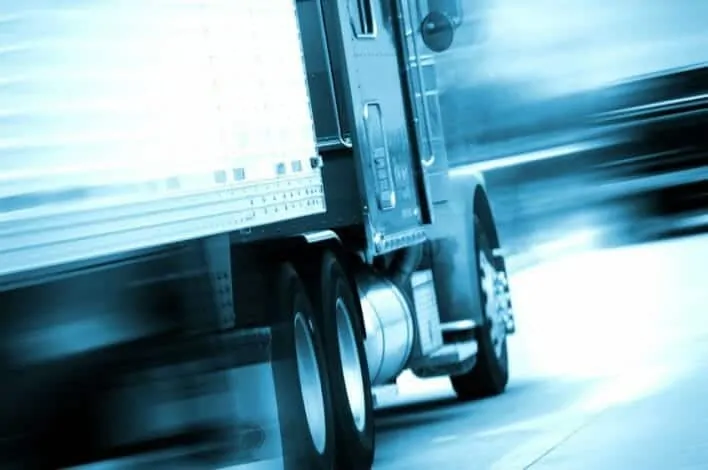 Career Opportunities for CR England Training School Graduates
Not surprisingly for a company its size, England offers experienced drivers and recent graduates a variety of driving opportunities.
They include:
Regional, dedicated, intermodal, and even local jobs
The ability to become a driver trainer (after certain requirements are met)
WHAT WE LIKE ABOUT CR ENGLAND TRAINING
Unlike some paid CDL training truck driving schools, CR England and Premier Truck Driving don't rush things.
Mostly trucks are equipped with automatic transmissions (which is attractive for new drivers).
They have multiple terminals.
They have a strong freight base.
WHAT WE DON'T LIKE
3 bunk trucks means 3 people in a truck during training. Not a pleasant situation.
Trucks don't have APU's which could mean high idle time and constant conflict with dispatchers. Also no means of food prep.
There have been a number of sexual harassment allegations made by female trainees against other students and trainers.
Students claim the school's hotels (especially in Salt Lake City) are disgusting.
No food provided at orientation.
Trainers with very little experience.
High instructor to driver ratio means little actual driving time during training.
Onerous non-compete clauses in contracts make finding other jobs difficult.
Be aware that C.R. England is exempt from the F.M.C.S.A. rule that requires a trainee to have a qualified CDL holder in the passenger's seat.
THE VERDICT
There's no such thing as a truck driver training program that fits everyone's needs.
That being said, England's does seem to have its fair share of drawbacks.
Some students do make it through training and fulfill their employment term before moving on to greener pastures.
However, a significant portion of students just can't hack the poor working conditions, crowded trucks and low pay.
But remember, leaving early means you'll get a big bill in the mail.
So weigh your options carefully before signing on the dotted line.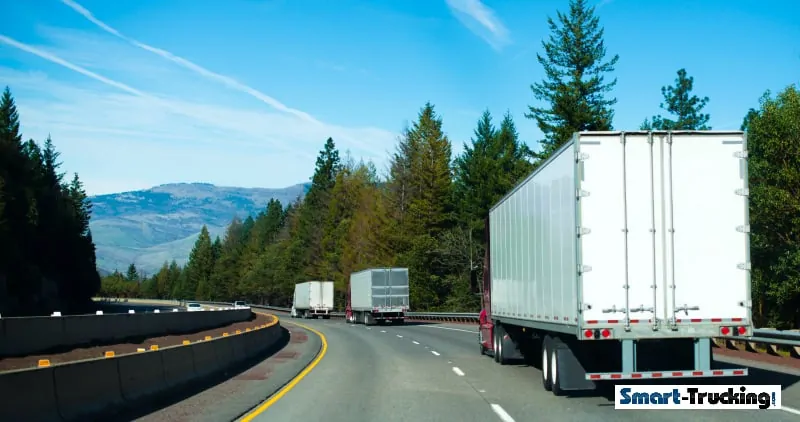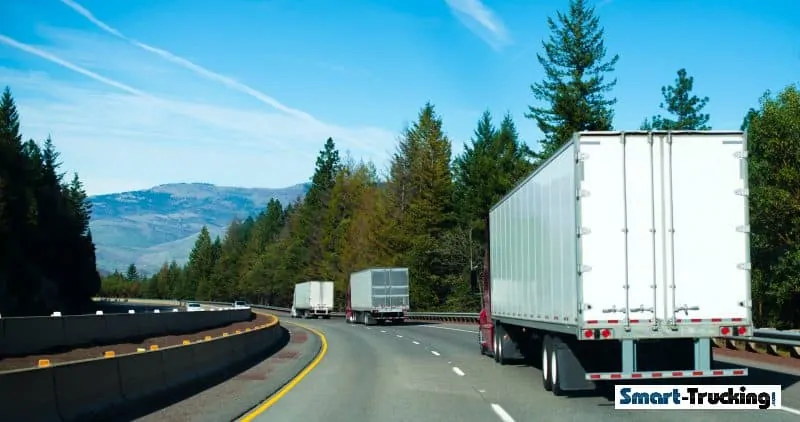 CR England CDL School Grad Comments
There's nothing better than hearing from those who have first hand experiences. These were chosen from many, many comments that we received, and reflect the typical responses.
I hope these help to give you an idea of what you may face in this particular company sponsored CDL training school.
"I came there with my CDL already and still go pushed into their training program which consists of 180 hours of drive time and completing a bunch of online modules.

By the time you got routed back to upgrade and make decent money (keep in mind as a trainee you make $500/week, and going through their CDL Program you don't make anything), you could be on that trainer's truck (which runs with 3 people) for 3 or 4 months.

In my experience, we also ended up sitting a lot for 2-3 days at a time waiting on loads to come across the board. I mean I am grateful they took me when I needed work. However, I would never go back there."

From Northwest Heavy Haul, From Smart Trucking Youtube Survey, September 7, 2020.
______________________________________________________________________________
"I took CR England's training school in June, 2020. It wasn't as informative as I would have liked. Their class only focuses on how to pass the CDL test and not any other aspects of trucking.

When I finished I knew how to back and maneuver around tight corners, but that's about it. Nothing about sliding the tandems for weight distribution, trip planning, or managing your available hours of service.

Once out of the school, I was paired with a trainer that went over those things a little bit, but I never got a chance to do them myself to get a feel for what to expect once I was on my own. I figured everything out fairly quickly when I started OTR, but it would have been nice to have a better idea of basic procedures beforehand.

Now that I've been driving with England for two months, I can say that personally it isn't as bad as I've heard from other truckers online. I'm 22 years old so I expected to get pushed around at first, but now that I've proven myself I feel like I have more flexibility with my time off.

I got lucky and have a good dispatch manager, but most of the horror stories I've heard about CR England start with bad/incompetent dispatchers. The overall experience has been good for me, but I can't say the same for other drivers in the company.

One complaint I do have is that I've seen other England solo drivers who can't back into a wide open dock with no other trucks around. It's CRE's responsibility to make sure all their drivers know how to operate and maneuver the trucks, so I was confused as to why someone would be signed off to drive solo if they can't back into a dock.

From everything else I've seen and heard, it doesn't matter if you're a good or safe driver. As long as you passed the CDL test, they will hire you. Other than that I've had a good experience with CRE, but I know that isn't the same for others. "

P. McKenzie, CR England Grad. 2020.
____________________________________________________________________________
I attended the school in Fontana California. The school was okay, the trainers were are the biggest problem.

The classroom work was pretty straightforward and wasn't anything you couldn't learn on your own using a traditional CDL state DMV handbook.

When you get out to the field just start to learn how to backup or maneuver these tractors from a person that doesn't know anything it's very intimidating. They only get in the truck with you one time to show you how to maneuver the truck and that's all. From there they sit outside and watch you maneuver and just give you little tips.

They took us out in the road within the first week only having about a maximum of 45 minutes/driver. We usually had 3 guys/truck with the trainer and pulling over to swap out drivers.

It took me exactly 17 days to get my license and in those 17 days, I was behind the wheel probably 4 hours at most. After that they moved me over to a trainer who picked me up at the Colton yard.

I went dedicated with him he was doing dedicated runs from at Target DC in Rialto which I later did OTR. I was with him for only a month. I didn't learn very much as the OTR life is a lot more rigorous in that you have to plan way more and he didn't show me a lot of trip planning procedures and the docks were a lot tighter to say the least.

I didn't even know going down the road about the reflectors on the side of the trailer. I learned from watching your videos and other people's videos and reading about state law and DOT regulations and what the FMCSA wants.

I would definitely say that your trainer has a lot to do with you for you to succeed in trucking.

CR England will pay for your school if you stay with them for 12 months if you're not a veteran and if you are a veteran it's 9 months to pay back the loan. The loan is $5,995 with an interest rate of 18.99%.

CR England said "we'll cover that cost if you put in 1 year of experience and if you get fired or you quit the interest rate is higher". I believe it's around $9,400 if you do indeed quit or get fired.
I'm still currently with CR England and I believe they're the lowest paying carrier period.

When I was over the road, I was getting paid 24 1/2 cents per mile doing team after 6 months and that's still quite low pay. Before 6 months I was literally getting paid minimum wage and honestly it was below minimum wage. I would be out for three weeks at a time so the hourly is like way low. I wouldn't be getting paid more than 105 hours a week out of my time for being out for a full three weeks away from my family.

I was only making like $800 – $900 a week after tax. And that's running close to 6,000 miles. Technically it's more because the way CR England pays you is they pay you by not by the miles you drive but by the miles that the trip is paying so if the trip is a thousand miles, but you got to drive 1150 miles, then you're only getting paid to drive those 1000 miles.

By David W. Recent CR England Grad, 2020.
__________________________________________________________________________
"I went to the CR England driving school in Salt Lake City Utah around October 2016. I was told from the recruiter that I would be the bussed via Greyhound to the home office from Kansas City. I had to finance my own meals for three weeks and that I would be guaranteed a job if I passed the CDL driving school program to get my license.

I got my license the first time through after about 2 weeks of classroom and practical experience.
I went through all the paperwork which is pretty normal. I expected that at a new truck driving job, I wasn't going to get paid very much, but they would never tell me how much we were getting paid until after we had signed a contract saying that we would work for them for nine months (six months as a veteran).

If we didn't wanna sign a contract, they would offer us a job and we had to sign a contract. Then they told us what we were going to make.

$.28 a mile as a team, which is stupidly low and legalized slave labor.

I was paired with a driver trainer and this person will be teaching me the ways of the road.

The driver trainer that I got had only had three months experience and we were given keys to a brand new truck on a dedicated route.
My trainer and I had our difficulties. We could not even complete one cross country trip without us disagreeing.

I was not allowed to eat or drink or listen to any music while I was driving for 500 to 600 miles every day to maximize my 70 hours. However he was hypocritical and did those things and also complained that I wasn't holding my hand at exactly 10 and 2.

After doing 3000 miles a week by myself I was only bringing home before tax $500 which is not enough to live off of.
So obviously I knew that I couldn't stay there so I just left came back home and broke the contract.

I figured I could find a job and pay it off later. Little did I know that CR England has a dedicated company and people leave that will chase you legally to make sure that you pay back the contract amount which is $5000.

I paid it back. But they just weren't smart and they could not get their act together. Even after I had paid off the CDL tuition for the program, they still wanted to charge my account.
I would recommend that anybody thinking about going into a paid CDL training school like CR England Training School, or any other one, should know all the facts about them.

Most of them are just a stepping stool for what you need to go to a better trucking company."

M. Smith, CR England Trucking School Graduate.
______________________________________________________________________________
C.R. England was my starting company.

1. Their training is 12days flat. No gimmicks

2. The accommodations are not the nicest although once you pass, they get better.

3. I choose CR England's training because of 2 reasons: updated trucks and 100 year track record. I went for the experience of trucking, on top of the fact they pay your schooling in full if you stay with the company for a year.

For me, it was quick and easy to adjust. You are in the driver's seat the second day you attend class.

I came in from Indiana and my class was 40 students. Of that the following 2 weeks only 4 passed. I was one of those 4.

Although I have just begun, like most careers, they pay more with experience.

I came from hot kitchens and long nights. Now I spend my nights driving. I love everything about it and the company.

None of their trucks go past 65 mph. Most are automatic, which was a relief because the stick shift is a lot to handle for a first time driver.

I am out of my second part of training and I'm already at $900/week. Coming from $500/week before, that's lovely for me.

When I am finished I will be @ Dollar General in Ohio or Marion of which both pay over $1300/week average.

I'm very excited and I feel wonderful for choosing C.R.England. I can only say good words.

When you work hard, are very persistent and have your goals at heart you can make wonderful things happen. Thank you for giving me a chance to respectfully talk about a company that has given me a new beginning.

Antonio Burrell, CR England Graduate.
---
I attended the Salt Lake City School in 2016 and the short version, based on my experience, it's a fine training company.

First, they're pretty pushy to get you to the school. I personally had to essentially beg to get enough time to pack as they originally wanted me to head out the next day after telling the recruiter I was interested.

Getting there was like any of the mega carriers. Greyhound.

You then check into their 'hotel' which is a room with four bunk beds, lockers, and a bathroom. Not great, but it's free.

No food was provided at all for the entirety of school, but they have a couple of restaurants that are reasonably priced on site as well as a convenience store with truck stop prices.

There was a shower in the bathroom of the hotel room as well as a more communal one that both students and drivers could use. I was with them for two years and in that terminal many times and there was never a cleanliness problem.

The school itself is very accelerated.

Day One is paperwork, drug testing, and physicals. All in house.

Day Two was shifting (I was in one of the last classes where they taught manual). They have a 'shifting range', which is really just a road with very little traffic that connects in a loop.

Day 3 was turning. We weaved around the roads around the terminal, doing what we'd find out was the driving testing route.

Day 4 was highway driving and for SLC this also included mountain driving. We'd go up 80 to the lambs canyon exit, pull over on the exit to switch drivers, then go down and back up.

Day 5 was testing.
On all days if you weren't out driving you were either in the classroom, on the backing range, or practicing pre-trip.
The following Monday and Tuesday were more testing for those who didn't get through it on day 5. Multiple days were needed because my class was 98 students on day one and only went down to I think 85 by Day 5.

Once you tested, they'd start hooking you up with a trainer. Just about everyone that didn't require a female trainer was on the road by the end of the second week.
With the trainer we had a packet of activities to go through and the trainer was required to send in a progress report every weekday.

During that time, pay was hourly at $10/hour or minimum wage, whichever was higher. That was about two to three weeks.

After that time was up you'd go to a terminal and take another road test and backing test to 'upgrade' to forced teams of you and another person with a couple more weeks of experience.

After a couple of weeks with that person you went back and took a third backing test and upgraded into your own truck, and picked up your fresher newbie. You'd keep cycling through them until you either got brought onto a fleet or had been with the company for six months.

During the forced team stage the pay was team miles starting at a whopping 12 cpm. When you got your own truck you went up to 16 cpm. You could also upgrade again and 'train' rehires and that'd get you to 18cpm.

NOTE: Pay has gone up since then.
I didn't make much money but I liked that the school was fast paced and got me making something pretty quickly.

Dan Rogers, CR England CDL School Grad
Other Paid CDL Schools
F.A.Q.
What kind of trucks does CR England have?
Mostly Freightliners, but some Peterbilts and Internationals too.
What is CR England's home time policy?
Officially, it's 1 day home for every week out but many drivers are pressured by their dispatchers to come back to work as soon as they walk in the door.
What is CR England's hiring area?
England hires over-the-road drivers from most areas of the country. For dedicated and regional jobs the hiring areas may be more restricted.
Does CR England have a good reputation in the trucker community?
Not particularly.
Like most big carriers, they take lots of flack for poor business practices, false promises, lousy home time and low pay.
CR England drivers don't get much respect on the road either, because everyone knows they're generally greenhorns.
Do CR England trucks have manual or automatic transmissions?
Most have automatics. Rumour has it that there are some manuals out there, but they're few and far between.
Though automatics are popular with inexperienced drivers, not knowing how to drive a truck with a manual transmission may limit driving job opportunities in the future.
Does CR England have good trainers?
According to online reviews on the company, they're all over the board.
Many students said their instructors had less than 6 months of driving experience, treated them poorly and had little truck industry knowledge.
Others raved about their trainer. So it's definitely hit or miss.
Can I repeat the CDL test if I fail?
Not all students pass their written and driving tests on the first try. That's expected.
Students can retake tests, but only a few times before they're dismissed completely from the program.
You'll want to ask your recruiter about their policies before committing.
Do CR England's students geet enough time behind the wheel?
Student experiences vary.
Some state they had sufficient driving time. Others claim theirs was often less than 10 hours per week.
How fast are CR England trucks?
Depending on which sources you believe, their trucks are governed between 62 and 66 mph.
Is there CR England training near me?
Due to their multiple locations, there's most likely a facility within an easy bus trip from your home.
Does the company have Pre-Pass?
CR England's trucks are equipped with Pre-Pass transponders, so drivers don't need to pay for tolls then submit receipts for reimbursement. Pre-Pass may also allow drivers to bypass scales in some states.
Do the dispatchers at England treat new drivers well?
We've received multiple complaints especially from new drivers that the dispatchers treat them poorly. Not necessarily a black mark on the training school, but certainly this could be a concern when a driver is licensed and working at the company.
More Articles For You