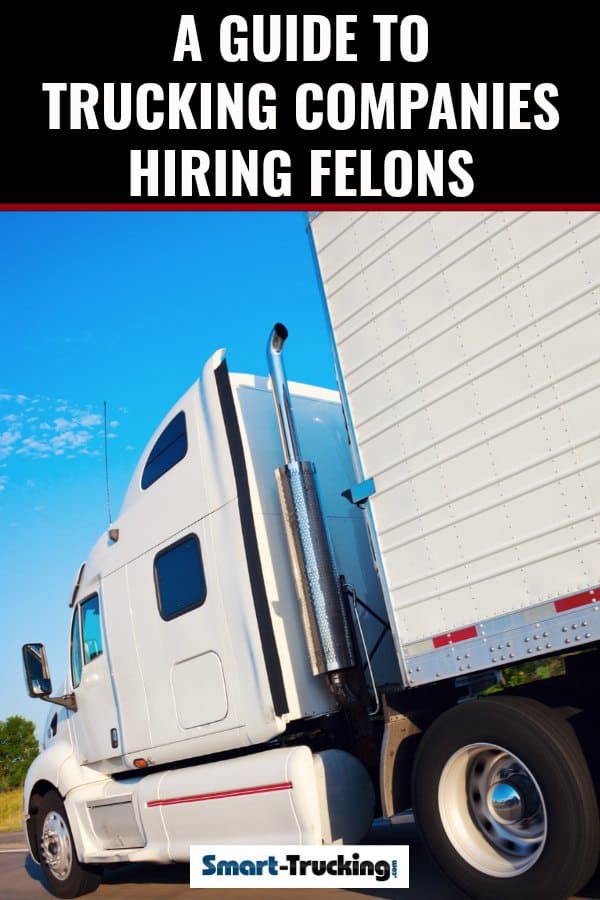 There are some U.S. trucking companies that hire convicted felons.
If you are a truck driver and have been convicted of a felony in the U.S., you may have been worried you'll have trouble getting hired for a truck driving job.
Well, I won't lie.
Yes, it will be tough sledding for you. No doubt.
But, one of the best tips I can give you is to be honest with the employer.
Will Trucking Companies Hire Felons?
In the past, this was the case. Big trucking companies and small companies were reluctant to hire anyone with a felony charge.
But carriers in recent years, due to the driver shortage have relaxed their rules on hiring felons for truck driving jobs.
Each carrier has their own set of rules. Some will hire felons fresh upon release, after a review.
While other carriers stipulate hiring can only occur 5, 7 or 10 years after release.
According to our research and investigation, here is a list of trucking companies that may hire felons.
Related > Job Search Tips For Felons From a Lawyer
No Guarantees For Hire
Be aware that no trucking company hires any employee, felon or not, before going through an interview process, in which potential employees are vetted.
None of these carriers guarantee a truck driving job for anyone.
However, the above companies at the time of publication, have expressed that they would 'consider' hiring a qualified CDL truck driver.
Related > 5 Important Things You Should Know About a Career in Trucking
Trucking Companies That Hire Recent Felons
Roadtex Transportation, Somerset, New Jersey
Paschall Truck Lines, Murray, Kentucky
Britton Transport – Grad Forks, North Dakota
Carolina Cargo – Rock Hill, South Dakota
Covenant Transport – Chattanooga, Tennessee
Freymiller Inc. – Oklahoma City, Oklahoma
Hirshcbach Motor Lines – Dubuque, Iowa
J&R Schugel Inc – New Ulm, Minnesota
Maverick Transportation – Little Rock, Arkansas
Millis Transfer – Black River Fall, Wisconsin
Navajo Express – North Washington Co.
Prime – Springfield, Missouri
Schneider National – Green Bay, Wisconsin
Tyson Foods – Springdale, Arkansas
U.S. Xpress – Chattanooga, Tennessee
Werner Enterprises – Omaha, Nebraska
Trucking Companies That Hire Felons – 5 Years After Release
Barr-Numm Transportation – Granger, Iowa
Groendyke Transport – Enid, Oklahoma
Melton Truck Lines – Catoosa, Oklahoma
P.G.T. Trucking – Aliquippa, PA
Roehl Transport – Marshfield, Wisconsin
Stevens Transport – Dallas, TX
Tango Transport – Shreveport, Louisiana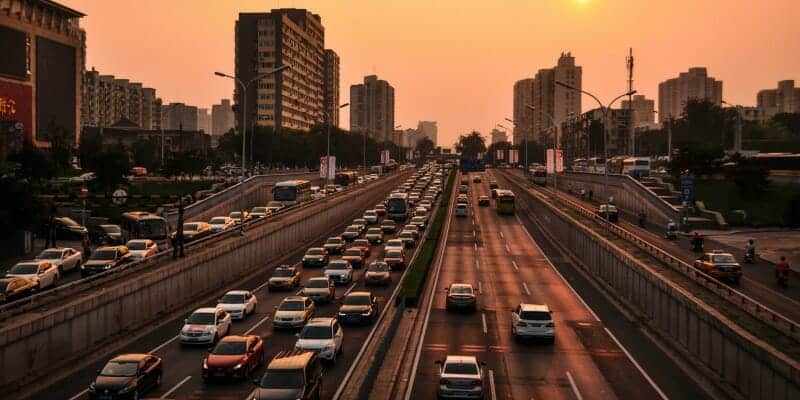 Trucking Companies That Hire Felons – 10 Years After Release
Celadon Trucking – Indianapolis, Indiana
Crete Carriers – Lincoln, Nebraska
C.R. England Inc., – Salt Lake City, Utah
Dick Laven Trucking – Bradford, Ohio
J.B. Hunt – Lowell, Arkansas
Swift Transportation – Phoenix, Arizona
Related > Truck Driver Skills – Tips, Tricks + Things All CDL Drivers Should Know
CDL Grants For Felons
There is a government grant program available geared to job training for felons.
Check here for details and program eligibility.
Tax Credit For Hiring a Felon
It's good to know there are tax credits available for employers who hire a felon for a job in their company.
I believe felons deserve a fair shake and a second chance.
This employer incentive program will give an employer that little boost that it may take to give deserving individuals a job.
Learn more about the Hiring a Felon Tax Credit.
More Articles You May Like