Like it is at many large carriers, driver retention is a serious issue. Swift Transportation School offers company sponsored CDL training at ten locations across the country to keep the seats filled in their trucks.
With over 20,000 trucks, Swift Transportation is the largest common carrier in the United States.
This mega carrier was founded in 1996 in Phoenix, Arizona, and in 2017 the company merged with Knight Transportation – another Phoenix-based mega carrier and competitor.
Though Knight-Swift provides a variety of transportation services, Swift is most well-known for hauling dry truckload freight within the United States, Canada and Mexico.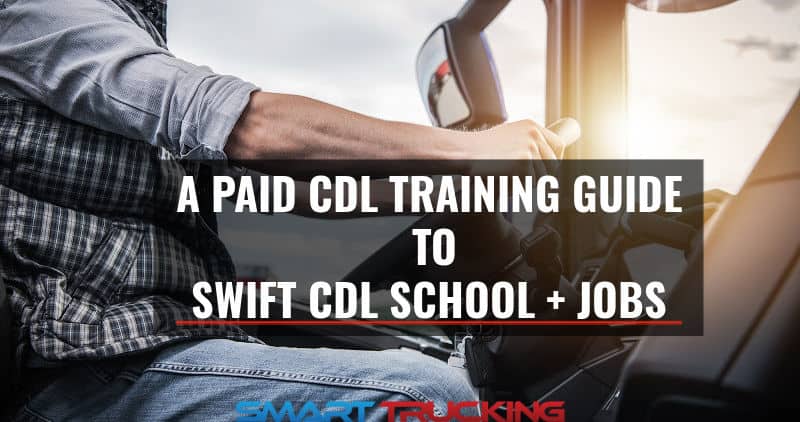 Swift – The Brunt of Many Trucking Industry Jokes
Swift is often the punch line in many 'bad driving' trucking industry jokes.
Do Swift drivers deserve to have fun poked at their driving skills? Or should I say lack of driving skills? Maybe.
Let's take a look at Swift's CDL school to see if their training program is sound and provides what trainees need to be safe and responsible drivers.
Things to Consider Before Deciding on Swift Training
Choosing the truck driving school that best suits your needs can be time consuming and overwhelming, but it's well worth the effort.
Enrolling in the wrong company sponsored CDL training school can lead to huge career and financial problems down the road. Never rush the screening process.
When comparing trucking schools, consider the following –
The school's reputation
The amount of time you'll get in the classroom and behind the wheel (a critical factor)
Cost (don't always go for the cheapest. You may regret it.)
Availability of loans, grants, veterans' programs and tuition reimbursement
Whether the school provides transportation, lodging and meals
If their training trucks have manual or automatic transmissions
Length of employment required for tuition reimbursement or debt forgiveness (many call it 'contract obligation')
If you'll be paid during training (a REAL paycheck)
If you'll have a guaranteed job after graduation
Swift Paid CDL Training
For students interested in becoming a truck driver and getting a CDL, signing on with a big mega carrier like Swift Transportation, for training is an option.
They have CDL training facilities in:
Fontana, California
Lewiston, Idaho
West Valley City, Utah
Phoenix, Arizona
Kansas City, Missouri
Corsicana, Texas
Columbus, Ohio
Waco, Georgia
Richmond, Virginia
Memphis, Tennessee
For students who don't live near one of these locations, Swift also partners with private truck driving schools which operate schools at Swift or Knight terminals in the following states –
Illinois
Indiana
New Mexico
New York
Oregon
California (outside Fontana)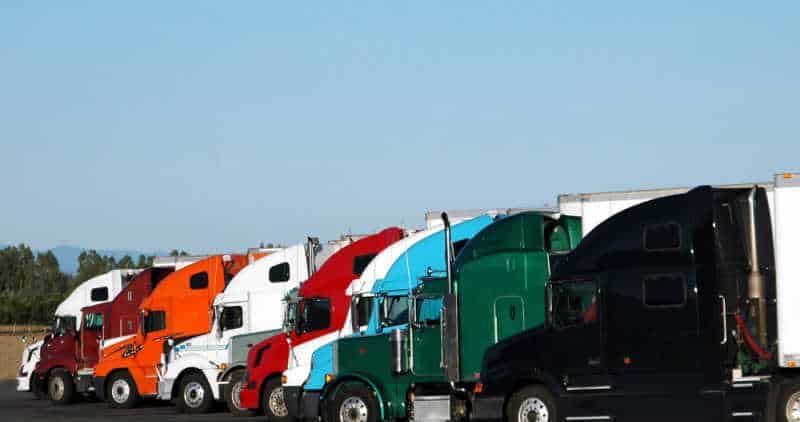 Swift School Costs and Payout Terms
Swift Trucking Academy provides company sponsored CDL training through a tuition-assistance program that allows students to earn their Class A CDL with minimal upfront costs.
In addition, Swift has tuition reimbursement available for new drivers who've recently graduated from other CDL training programs.
According to Careers.swifttrans.com –
Swift Academy tuition is $6,000. This is charged over 52 weeks (1 year) and reimbursed to the driver weekly over 104 weeks (2 years)
Swift provides rooms at a cost of $750, paid back at a rate of $34/week for 22 weeks. Rooms are dormitory style or motel style rooms with several people to one room. Men and women are housed separately.
Meals are not provided. Students must bring enough money to cover meals and their personal supplies.
After one year of employment tuition is fully reimbursed
Swift's website also states that the company doesn't have employment contracts, but they do have financial agreements to cover training costs.
Transportation, Food, Housing and Personal Costs – Swift Driving Academy
Students who commit to attending Swift Academy and sign their financial agreement will have their transportation, lodging and books covered during training.
Students are required to pay for permit and licensing fees (which vary by state) as well as for incidentals like food and recreation during free time.
There are shuttle runs everyday to Walmart for those who need food and personal supplies.
Daily Life at Swift CDL School
Week 1
The first week at Swift CDL school consists of preparation and testing for the CDL permit.
Already have your CDL permit? If so, you can skip this first week. Bring your documentation to verify you indeed have successfully completed and received the CDL permit.
Each student has classroom instruction and study books for the purpose of studying on their own time.
To get their permits, students will be tested in the following three areas –
General Knowledge
Air Brakes
If a student fails their permit test, they can retake it the following day. This is a plus as some CDL schools make the student wait longer periods between testing sessions.
Weeks 2 and Week 3
Classroom time
Backing up practice
Road training around the city
A minimum of 14 days must pass between when a student gets their permit and tests for their license. Then after training they test for their Class A licenses.
Official orientation occurs after the students pass their CDL licence test. Then students are officially hired.
Online reviews posted by Swift Academy graduates show that the quality of training, accommodations and actual time spent behind the wheel varies a lot.
For large companies with multiple locations and hundreds of trainers, this is common.
Signing on to attend a company sponsored CDL program with a company like Swift (and others) is a crapshoot, but you're more likely to have a positive experience if you –
Maintain a positive attitude
Are willing to go with the flow
Spend your free time studying and reviewing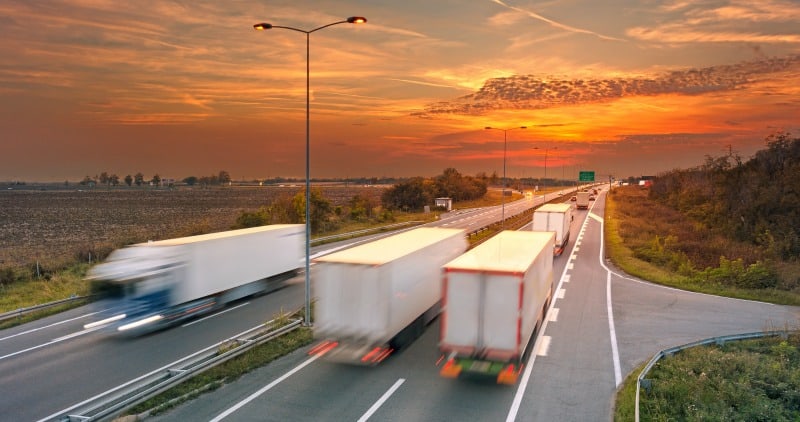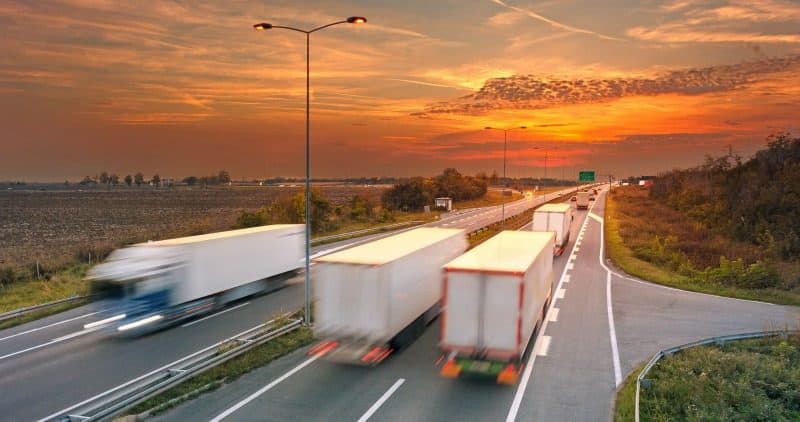 What to Bring to Swift Training
Whether you'll be showing up at Swift Academy with your learner's permit or will get your learner's permit at Swift, you'll need bring the following items –
Original birth certificate
Original Social Security card
Valid driver's license from your home state (state of residence)
Verifiable employment history (ask your recruiter for how long)
Passport
Multiple changes of clothes for a variety of weather conditions
Appropriate closed-toed footwear, sunglasses, hat, toiletries
Notebooks and pens
New Driver Qualifications at Swift
To drive for Swift, students must meet the following requirements –
Must be at least 21 years old
No DUIs within 10 years for CDL-A holders, or none within 5 years for non CDL-A holders
Not more than 1 preventable accident in the past 2 years
No major accident within 5 years
Not more than 2 moving violations in the past 2 years
Able to pass a DOT physical and drug test (urine and hair)
Have a verifiable work history and references
The CDL Test
The CDL test consists of 3 parts.
Pre-trip
Backing Up
Road Test
Students must pass all 3 parts on the same day. If you fail one part, you will have to retake the entire test the next day.
Students are given a pre-trip packet during the classroom training to memorize. They are encouraged to study the material with other students.
Students will get plenty of backing practice on the terminal pad. Note that this practice doesn't translate well to the real world.
Students who pass their CDL test move on to the Orientation.
On the Road With a Trainer
After completing company orientation, students are sent out on the road with a trainer for 200-300 hours behind the wheel.
Trainers work with students to teach them:
Swift Academy Training Schedule
CDL schools typically consist of the following components:
Getting a CDL permit
Passing drug tests
Successfully Passing the licensing tests
CDL training at Swift lasts three weeks. This includes a single week of getting your permit and two weeks of training to get your CDL license.
Swift Academy programs are 3 weeks long for students who already have their CDL learner's permits, and 4 weeks for those that don't.
Assuming you have your learner's permit, training is divided into the following sections –
Week 1 includes –
Course overview
Tractor and trailer safety inspections
Coupling tractor and trailer
Logging and DOT safety regulations
Basic map use
Trip planning
Basic safety, like winter driving and chaining
Weeks 2 & 3 include –
Thorough pre-trip inspection and post-trip vehicle inspections
Shifting and backing
Speed and space management
Mirror use and road awareness
Defensive driving
Load securement
On the backing pad, students practice a number of scenarios, including:
straight-line
90 degree alley dock
offset backing
and parallel parking.
The types of backing up required for the CDL test depend on the state where a student tests.
When on the road, students work 1 on 1 with trainers to learn driving maneuvers and techniques.
After finishing the third week of training, graduates will be required to spend up to 300 hours with a mentor on the road.
Drivers with verifiable experience may get away with less. Each case is evaluated on an individual basis.
And remember, you'll be paid while on the road with your driver mentor.
Swift Veteran's Training Programs
Swift offers a number of tuition programs for military personnel and veterans.
Veteran Scholarships are open to –
Armed forces veterans
Those who are currently or have previously served in the reserves or National Guard
First responders
Correction officers
To participate in this program, applicants must –
Have an active GI Bill with education benefits
Commit to 12 months of employment with Swift
Sign a Veterans Affairs (VA) training agreement
Complete either 22-1990 or 22-1995 VA forms
Contact a Swift representative at 888-845-9115
Check out the following webpage for more detailed information on Swift's Veterans Apprenticeship Program.
Trucking Careers at Swift Transportation
Swift has the following driving divisions –
Dry van OTR (over-the-road) and dedicated
Refrigerated (temperature controlled) OTR and dedicated
Flatbed OTR and dedicated
Intermodal
Swift Express
Teams
Keep in mind that some positions are reserved for experienced drivers, and not all driving opportunities are available at every terminal.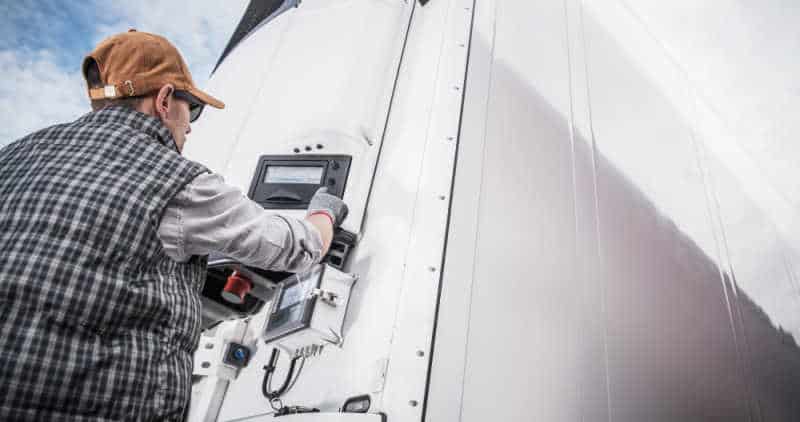 Swift Driver Pay
Swift claims that average driver pay ranges from between $59,000 to about $68,000 annually depending on division, the driver's number of years experience and actual miles run.
But take these numbers with a hefty dose of skepticism.
In reality, most new drivers probably make much less, usually in the .30 to .40 cent per mile range.
In other words, if you run 100,000 miles per year (8,300 per month) you'll make between $30,000 and $40,000, not including extras for detention, unloading, etc.
So don't expect to get wealthy if you drive for Swift, as a new driver. $30-40,000 per year, minus on the road costs, meals etc. doesn't leave much left over.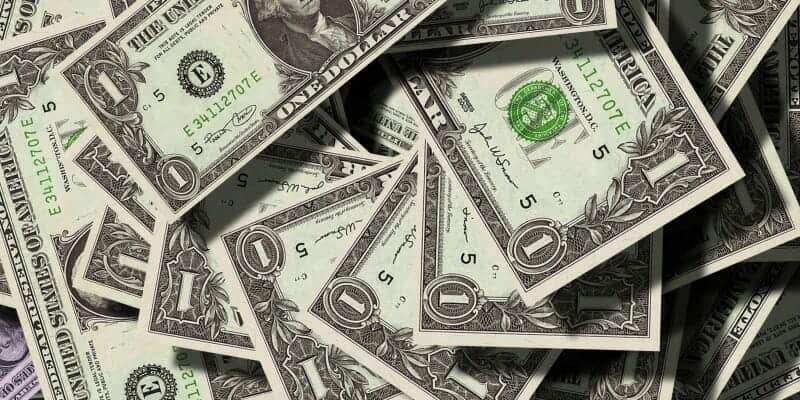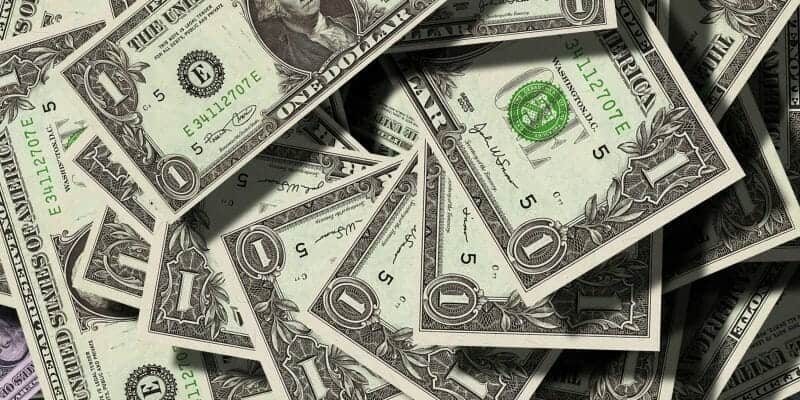 Swift Driver Benefits
Swift offers a relatively comprehensive benefits package that includes –
Medical and prescription drug plans
Dental and vision
401 (k)
Employee stock purchase program
College tuition program
What We Like About Swift Transportation Training + Jobs
Multiple locations across the country (students can usually find a location near their home, if Swift is their choice)
Financially stable company (Swift has been around for awhile)
Guaranteed job after training for those who meet requirements
Large freight base (No shortage of freight at Swift)
Relatively new and well-maintained trucks
Their trucks have EZ Pass (A nice convenience for the driver)
What We Don't Like About Swift
Large training academy class sizes mean limited personal attention. New drivers need as much 1:1 training as possible. Swift classes tend to be quite large. A typical CDL school mill.
Minimal instructors on yard course at any given time (The company saves money by having minimal staff on duty.)
Confusing and incomplete information on their website (length of training time, contract reimbursement $ etc is not straightforward)
High upfront costs. Room cost, meal cost paid for by the students. Most other mega carrier training programs, cover the cost or provide housing and meals. Not at Swift.
2 year financial agreement commitment. One of the longest employment clauses in the industry (In my books, these paid training contracts aren't to protect you the student driver, they are to protect the company. The longer the contract, the more likely it is that they are ensuring their 'butts' are covered. 2 years is a long time if the experience is a bad one.)
Inadequate training. Some graduates claim training was totally inadequate and that driver mentors were inexperienced. (Inexperienced driver mentors seem to be more and more common in these company sponsored schools, so Swift is no exception.)
Poor driver reputation. Like Rodney Dangerfield, 'Swift drivers don't get no respect'. (And often it's due to the inadequate training by inexperienced trainers.)
The Verdict
If I were looking for a paid CDL training program, Swift would not be on my personal top 5 choices.
Zero Costs to the Company. The Company isn't investing a red cent in the trainees/drivers. Swift recovers every penny it costs them to train drivers. What does that say to YOU?
Reputation and Driver Abilities. The driving ability of their current drivers on the road speaks to the level of their training.
Housing and Meal Costs. And why would someone pay for the housing and meals for a Swift School, when many of the other paid CDL training schools cover the cost?
2 Years With Swift. And a TWO YEAR COMMITMENT to get your $6000 training fee reimbursed? Hmmm.
Don't forget.
After a few weeks of fast tracked training, YOU are the sucker who's left with a TWO YEAR COMMITMENT with a company who has done you a major disservice, by not providing safe and adequate training.
And you are stuck. For 2 longggg years.
Personally, I wouldn't do it.
2 years could seem like forever, if you are getting jerked around by the company.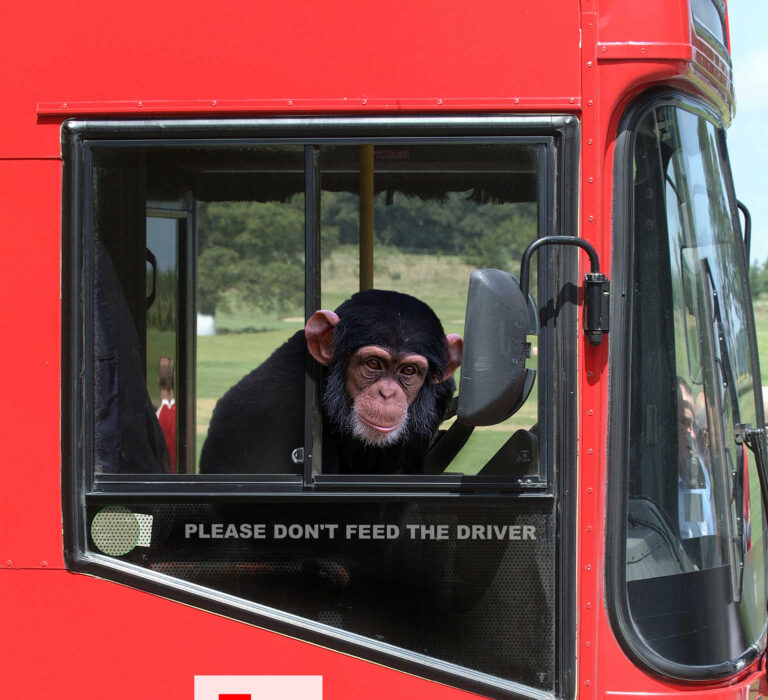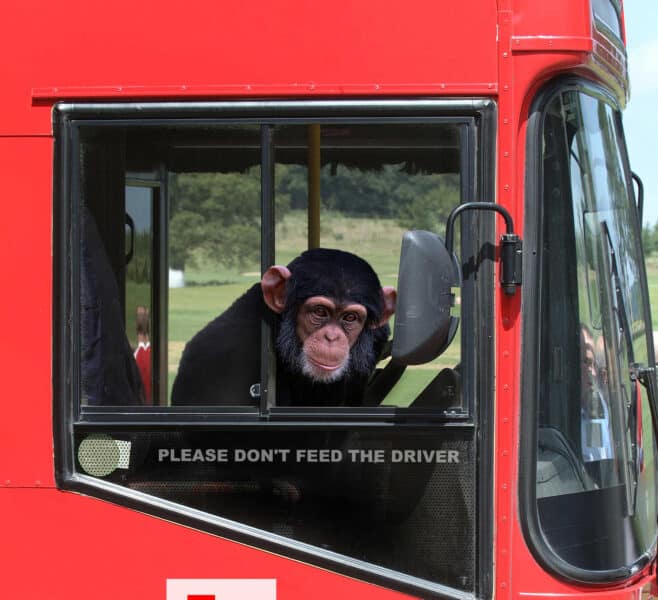 Frequently Asked Questions|FAQs
Do Swift's training trucks have automatic or manual transmissions? 
Swift's training trucks have automatic transmissions, which means Swift Academy graduates will have a restriction on their CDLs that prevents them from driving trucks with manual transmissions. 
How big are the classes at Swift's Driving Academy? 
Recent students report classes as small as 20 and as large as 40. 
How long is Swift's driving school?
For those who show up with their learner's permits it's 4 weeks. Road training takes another 3-5 weeks.
What are the accommodations like at Swift Trucking School?
Rooms are dormitory style or motel rooms depending on the location, with several people per room. Rooms cost $750, paid back to Swift at a rate of $34 a week after being hired.
What qualifications do the trainers have at Swift Trucking School?
Trainers must be at Swift for at least 30 days and have more than 6 months of driving experience.
If I fail a test how many times can I repeat it?
If you fail any portion of your test like pre-trip, air brakes, skills and road you'll have to wait until the following day to retry, and you generally have three chances to pass each. 
Will I have to sign an employment contract to get my trucking school tuition reimbursed?
Yes, you'll have to agree to drive for Swift for nearly two years to take advantage of tuition reimbursement. 
How much does it cost to attend Swift Academy CDL school?
About $6,000, but if you fulfill your employment obligation it may all be reimbursed.
Can I trust what my Swift recruiter tells me?
It's unwise to trust recruiters from any trucking company, so get everything in writing. 
Does Swift pay for student's drug tests and DOT physicals?
Yes.
What are Swift's trucks governed at?
Most Swift trucks are governed between 64 and 66 mph, though it varies. 
How does Swift's tuition reimbursement work?
Student tuition costs are paid off through monthly paycheck deductions.
How much time will I get behind the wheel during the practical training?
Students will typically get an hour or 2 behind the wheel every day to prepare for their CDL test.
Does Swift have a lot of women drivers?
Yes, about 1,300 according to their website. 
What is Swift's hiring area?
Hiring areas can change frequently, but big companies like Swift generally hire from most states.
Where are the Swift locations?
Swift has ten CDL training locations in Fontana, CA, Phoenix, AZ, West Valley City, UT, Lewistown, ID, Corsicana, TX, Kansas City, MO, Memphis, TN, Waco, GA, Columbus, OH, and Richmond VA. Swift also has a number of non-academy terminals throughout the U.S. and Mexico.
What is the trainer to student ratio at Swift CDL School?
In the classroom Swift has one instructor. On the backing pad there's usually one instructor per group. In the truck during driving practice, instructors work 1 on 1 with the students.
How long is Swift training?
CDL training is typically 3-4 weeks, and road training takes another 3-5 weeks.
How much home time can I expect?
One day of home time is accrued per week on the road. There is a 2 week minimum.
Does Swift have a Lease Operator Program?
Yes, but students must have at least one year of experience to become a lease operator. 
Is testing done on automatic or manual trucks?
All testing is done in automatic trucks.
Are there required endorsements to work at Swift?
No endorsements are required, but hazmat endorsements are strongly encouraged.
Is there a sign-on bonus?
There's a $1500 sign on bonus, but it's only for experienced drivers.
How much does it cost to attend Swift Driving School?
Swift will cover the cost of your bus ticket to the terminal. You must ask your recruiter for this. All other expenses must be paid by the student up front including permit and license fees, physical and drug test fees, meals and personal items. The cost of the school is $6000, charged to the trainee over a stretch of 52 weeks, and reimbursed to the driver on a weekly basis over 104 weeks. NOTE: It will take 2 years to finish paying the company for your training. It's the longest reimbursement plan of all the company sponsored CDL schools.
Does Swift require drivers to get their Hazmat endorsement?
No they do not require drivers to get their Hazmat ticket. However, they strongly recommend it. Swift operates in the U.S., Canada and Mexico, so it would be a good idea for students to have a passport as well.
How much time will I get behind the wheel during the practical training at Swift's CDL School?
Students will typically get an hour or two behind the wheel every day to prepare for their CDL test.
How much home time can I expect if I get hired on at Swift Transportation?
One day of home time is accrued per week on the road. There is a 2 week minimum.
Does Swift have a Lease Operator Program?
Yes, they have a lease operator program, but it is recommended that students not go this route until they have at least a year of experience.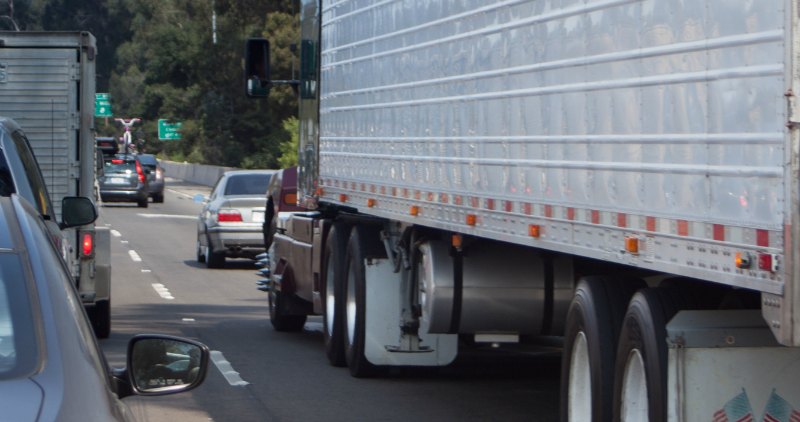 Other Company Sponsored Training Schools