Founded in 1980 in Springfield, Missouri, Wilson Logistics – formerly Wil-Trans – is a family-owned trucking firm that's also the parent company of –
Jim Palmer Trucking
O + S Trucking
RJs Transportation
Wilson Logistics operates a fleet of more than 800 tractors and primarily hauls temperature controlled freight in the lower 48 states.
Paid CDL Training at Wilson Logistics typically lasts about three months from beginning to end, and their company sponsored CDL training offers students –
Guaranteed training pay
Small class size
1 on 1 time with trainers
Wilson Logistics Company Sponsored CDL Training Locations
Wilson Logistics training is offered in the following locations –
Missoula, MT
Springfield, MO
Wilson Logistics Training Pay
Pay during training at Wilson Logistics is either done on a cents-per-mile basis or a weekly minimum, whichever is greater.
For the first 10,000 miles, students are paid 12 cpm or a minimum of $600 per week
For the remaining 20,000 miles they're paid 14 cpm or a minimum of $700 per week
Wilson makes it clear that during OTR training, students typically have 3 or 4 days of home time for every 3 or 4 weeks on the road, but this can vary due to a number of factors, including where they live.
We find the best way to confirm 'at home time' for any company is talk to a current or former driver.
Often trucking companies 'posted home time' and actual home time can be very different!
New Driver Qualifications at Wilson Logistics
To qualify for the company sponsored CDL training program at Wilson Logistics, students must –
Be at least 21 years old
Have had a valid driver's license for 3 years
Have a Class A CDL learner's permit
Have a current DOT physical and medical card
Have proof of US citizenship or an Alien Registration Card
Not have having any convictions for excessive speed, following too closely, erratic or unsafe lane changes or reckless driving in the past 3 years
Not have more than 2 moving violations in the last 12 months
Not have more than 4 moving violations in the last 3 years
Not have a license suspension for points in the last 3 years
Have an acceptable CSA scorecard (PSP Driver Report)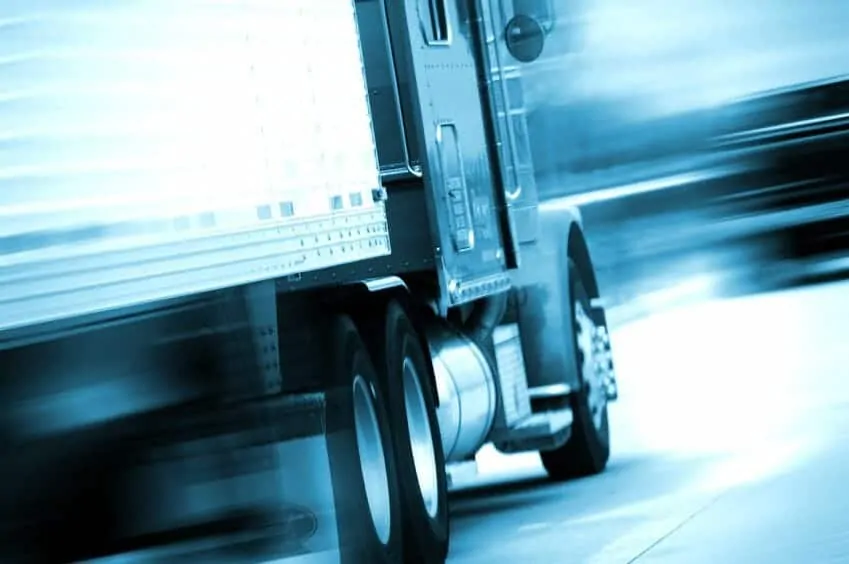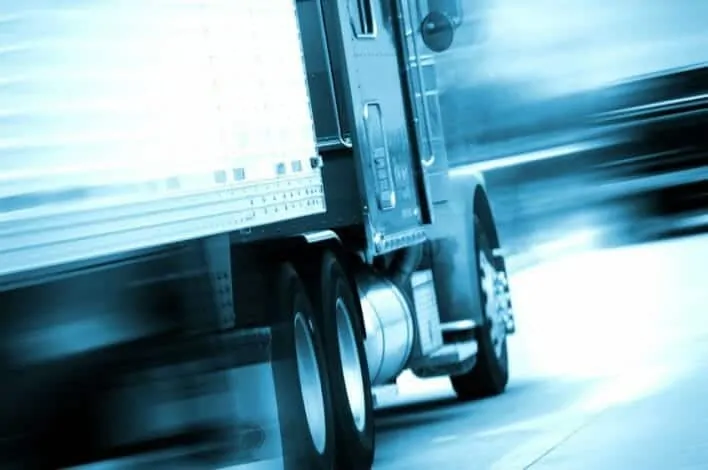 Things to Bring to Wilson Logistics Truck Driving School
The following are some things you'll definitely need to bring with you to Wilson Logistics CDL training program:
Valid driver's license and CDL learner's permit from your home state
DOT physical and long form medical card
Original birth certificate
Original Social Security card
Passport or proof of eligibility to work in the United States
Verifiable employment history (ask your recruiter for how long)
Multiple changes of clothes appropriate for a variety of weather conditions
Suitable close-toed footwear, sunglasses, hat, gloves and toiletries
Notebooks, pencils, pens and a highlighter
Daily Life at Wilson Logistics Paid CDL Training
Since students attending Wilson Logistic paid CDL training are required to show up with their CDL learner's permit, their program is a bit of a whirlwind compared to others.
Remember, students will only spend a week onsite during orientation, after which they'll embark on the CDL permit and team driving portions of their training.
During orientation students will likely share hotel rooms, so be forewarned, privacy, alone time and dealing with total strangers in an intense learning environment may lead to issues.
On the bright side, students at most CDL training schools make at least one lifelong friend, and those with positive attitudes almost always have the best experiences.
Wilson Logistics Training Timeline
Wilson Logistics CDL training program is divided into the following sections:
Application
Once students fill out an online application, the approval (or denial) process takes about a week.
Before attending CDL training at one of Wilson's two locations, students will need to:
Get a DOT long form physical and medical card
Get a CDL learner's permit in their home state
Have general knowledge of combination vehicles and air brakes
Once accepted, recruiters will provide students with information on how to take care of the last two items.
Orientation and On-Boarding
Wilson Logistics pays for student's bus tickets to their schools in Missoula, MT and Springfield, MO.
For students who prefer to fly or drive, they'll reimburse them what a bus ticket would've cost.
Wilson Logistics orientation lasts about a week, during which the company pays for
Lodging
Breakfast and lunch
After orientation students are paired with a driver mentor and begin the over-the-road phase of their training.
CDL Permit Driving
The CDL permit driving portion of training lasts for three weeks.
During this time, students will acquire the driving skills necessary to pass the written and driving tests required to get their CDLs.
This training is intensive and home time is highly unlikely.
As CDL permit holders only, students aren't yet company employees, but those with limited funds will have the option of borrowing $200 per week from the company to cover personal expenses while on the road.
This is optional, but students who take advantage of it will repay their debt in weekly installments of $25 once they earn their CDLs and are officially hired.
CDL Exam
After 3 weeks of permit driving, students are routed back to either Missoula or Springfield where they'll take their Class A CDL exams.
Once they've passed their tests and earned their licenses, they'll have the opportunity to go home to get their CDLs transferred to their home states.
It's important to note that students who live in Illinois will actually need to take their CDL tests in Illinois, not in Missoula or Springfield.
CDL Team Driving
It may seem like the end of the road once students have their CDLs, but from that point they're required to log another 30,000 over-the-road miles teaming with one of Wilson's professional instructors.
Keep in mind though, that the 30,000 miles includes all miles put on the truck, by both the student and the instructor.
During CDL team driving, students will:
Be paid
Work directly with fleet managers, shippers and receivers
Get a real taste of the rigors of life on the road
Solo Company Driver
Once they've met the 30,000 mile requirement, drivers will be rerouted back to a terminal where they'll be assigned their own truck.
From that point, their 1-year employment contract begins, and they'll have the option of driving for a number of company divisions, both regional and over-the-road.
Wilson Logistics Jobs
Wilson Logistics offers drivers a variety of opportunities, including the following:
I-5 Corridor
Weekly home time
Hire drivers from Washington, Oregon and California
Pacific Northwest Regional
Home Friday afternoon/night and return to work on Monday morning
Hire drivers from Washington, Oregon, Idaho, western Montana and northwest Utah
Western 10
Haul dry freight
Get home every 7 to 10 days
Hire from most western states
Wilson Driver Pay
Along with Jim Palmer Trucking and other affiliated companies, Wilson claims to have one of the country's largest refrigerated (temperature controlled) freight networks.
Depending on division and experience, drivers can expect the following
An average of $0.40 to 0.45 cpm or percentage pay
A $10,000 longevity bonus (restrictions apply, no surprise here in order to get $10,000!)
Wilson Benefits
Wilson Logistics offers employees a comprehensive benefits package including health, dental, life insurance and 401K
What We Like About Wilson Logistics
Their CDL training program isn't rushed (compared to some others)
They pay for transportation, lodging and most meals during training
Students must log 30,000 miles during training (includes miles driven by instructor)
The company has over-the-road and regional positions available
Decent home time for I-5 Corridor and Pacific Northwest Regional drivers
Relatively new and well-maintained trucks
Both dry and temperature controlled freight
Students have the option of borrowing money from the company the CDL permit driving portion of training
Students are paid during the second phase of driver training
What We Don't Like About Wilson Logistics
Students are required to have their CDL learner's permits before attending school
The company only has two CDL training locations
Lower pay than many other large carriers
Online reviews suggest they have the same problems that nearly all trucking companies do, including broken promises, low miles and inadequate home time
Loose affiliations with other trucking companies that may not be as reputable
Be aware of the following:
For more information regarding this issue, see Landline's post.
Wilson Logistics Paid Truck Driver Training – The Verdict
Wilson's training program seems long enough to ensure that student drivers get enough real world experience, and once they get their CDL and begin on-the-road training with an instructor, they're more than most others when compared to other truck driving schools.
If Wilson's facilities are close to where you live, you may check them out further.
Wilson Logistics Driver + Trainee Comments
Clifford Williams. Everything you said I believe you are right about. Thanks! Have you looked at Wilson Logistics? Wilson gives you about 30,000 on the road with a trainer. If you leave before a year, you owe them $3,000, other than that you have a job. Not, perfect but better than most, I think.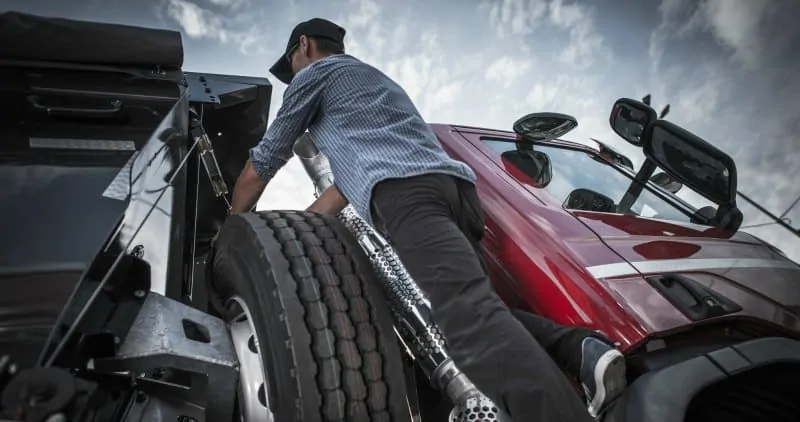 F.A.Q.'S
Is Wilson Logistics paid CDL training a good deal?
A lot of changes have taken place at this company. Be sure to investigate in detail before signing up to their CDL training.
Wilson Logistics vs Prime Inc? Which has the better CDL school?
They both have their pros and cons of course, like any CDL training school and company. There are Prime students who seem to have a good experience in training but not great driving for Prime, post training.
What is the best part about the Wilson Logistics CDL training program?
Wilson pays for travel, lodging and breakfast and lunch during training. When licensed, they are paid for the miles they run weekly. They say they pay between $600 and $700.
Is Wilson affiliated with Jim Palmer Trucking or Wil-Trans?
Yes, both Jim Palmer Trucking and Wil-Trans are now part of Wilson Logistics.
Is paid CDL training a good option to become a truck driver?
Yes, company sponsored (paid) CDL training is a great way to get a CDL without blowing through your savings or going into debt. However, this method of becoming a truck driver, demands an obligation to work for the trucking company post training. Be sure to consider that when deciding on paid training vs attending a private CDL school.
Is company sponsored truck driving school better than attending a private CDL school?
Though there are benefits to both, company sponsored truck driving school is often a better choice because students are paid while learning, and if they work for the company after graduating their debt may be paid off or forgiven altogether. But there are pros and cons to both types of training.
How much does truck driving school cost?
In general truck driving schools cost between $5,000 and $7,000 in the U.S. but those who attend company sponsored CDL training programs like Wilson Logistics' will be paid during training and may have their tuition costs waived after working for the company for a set period of time. It's important to weigh what each school offers and compare. Don't jump for the first training program you look at.
What kind of trucks does Wilson Logistics have?
Peterbilt 579s and Freightliner Cascadias.
Where are Wilson Logistics' terminals?
Wilson Logistics has terminals in Pacific, Washington, Springfield, Missouri, Missoula, Montana, and Portland, Oregon.
What is Wilson Logistics' hiring area?
Wilson hires drivers from all 48 lower states.
Do Wilson Logistics truck driving jobs pay well?
Wilson's pay is about average compared to other trucking companies.
How much home time do Wilson Logistics drivers get?
Wilson drivers get home every 3 weeks on average.
Does Wilson Logistics have a lease purchase program?
Yes, lease purchases require no money down, no walk-away penalty, and no credit check, and everything is done in-house, not through a third party. However, lease purchase programs have a track record of being risky business, no matter what the company.
Other Paid CDL Training Options